Entek Debuts 'Workhorse' Twin-Screw Extruder
Entek Debuts 'Workhorse' Twin-Screw Extruder
The HT72 extruder delivers the highest free volume at 18 torque density in the industry, according to Entek.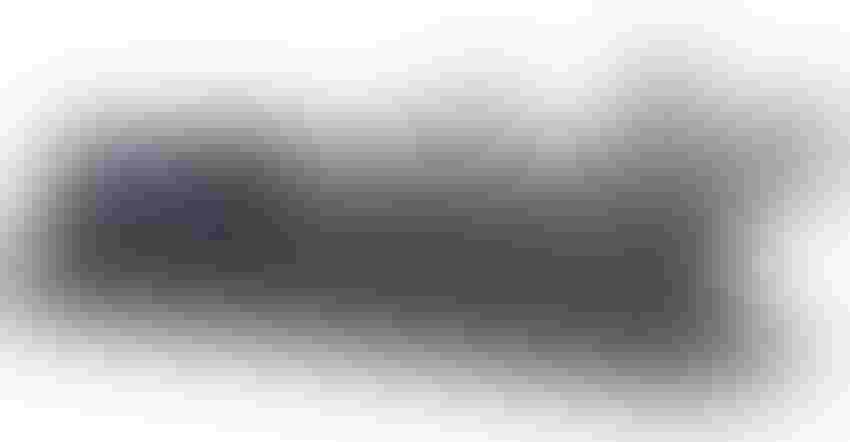 In the absence of NPE this year because of the pandemic, makers of plastics processing equipment have turned to virtual press conferences to tout new technologies and products. Last month, Conair introduced its new PipeMaster extrusion line and other innovations to an online gaggle of reporters and editors from the B2B media. This week, it was Entek's turn, with two items of interest — the HT72 twin-screw extruder and its Vacuum Feed Technology, the patent for which went public the day of the press briefing, June 8.
The fruit of almost three years of R&D, the co-rotating HT72 extruder delivers the highest free volume at 18 torque density in the industry, stressed Entek's Ryley Jones. It is the first in a new series of twin-screw extruders that Entek is bringing to market.
Equipped with a large motor in a relatively small footprint, the HT72 is designed to be a true workhorse. It will benefit "large-batch, continuous production, and high-output processes," said Jones.
Jones also stressed various improvements that Entek has designed into the extrusion system, including a real-time monitoring dashboard with at-a-glance data on overall equipment effectiveness, oil life and quality, and vibration performance over time. The latter, added Jones, can be very helpful in preventive maintenance measures.
Maintenance and machine access, when needed, also has been simplified with mistake-proof screw elements and shafts and a single tool size for all of the panels.
At the press conference, Entek also introduced its patented Vent Flow Sensor (VFT), designed to boost twin-screw extruder throughput. Developed for use when compounding "fluffy" materials, VFT also overcomes the discharge of fluffy powders out of atmospheric vents, traditionally used to vent out the air associated with fluffy powders, said Entek.
"VFT is the solution if a compounder is challenged by a process that is volumetrically limited when processing low bulk density powdered materials," said Dean Elliott, Technical Processing Manager, in a prepared statement. "Processors can achieve much higher throughput, as much as twice the output rate without VFT."
VFT is available on all of Entek's twin-screw extruders. Offered by license, VFT includes pilot trials at Entek to configure the extruder for customers' materials of formulation and to demonstrate improved throughput compared with traditional atmospheric venting. Complete documentation of the screw and barrel configuration is provided, along with on-site process startup support at the customer's location, said Entek.
Sign up for the PlasticsToday NewsFeed newsletter.
You May Also Like
---