Covestro expands TPU production in Taiwan
Covestro expands TPU production in Taiwan
Production capacity increased by 30%; part of the company's global TPU expansion following steps in the US and Japan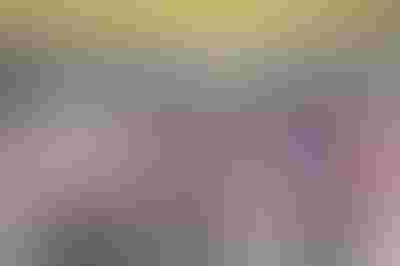 Covestro has announced the completion of a capacity expansion for thermoplastic polyurethane (TPU) at its Changhua manufacturing site in Taiwan. This comes after an expansion in New Martinsville in the US and the takeover of the majority (80%) of its Japanese joint venture with DIC, all happening within 12 months. With the expansion, the site's production capacity increased by 30%.
New capacity comes onstream in Taiwan for TPUs as demand grows in the APIC region.
TPU is a versatile elastomer that offers both superior performance as well as flexibility. It has various applications including footwear, automotive and IT. The Changhua site's proximity to the ASEAN region is also an advantage as it gives Covestro the upper hand, especially in industries such as footwear.
The global TPU market is expected to grow at 6% between 2017 and 2022, and the majority of such growth will come from the Asia Pacific (APAC) region. "One of our strategies is to participate in this growth with our capacity expansion," said Stephan Ehlers, Head of TPU Production & Technology. "It will allow us to better serve our customers, meet the rising market demands and also sustain our strong presence in the APAC region."
"The Changhua site is Covestro's largest TPU production site in Asia, supported by Covestro's APAC TPU Research and Development Center," said Thomas Roemer, Global Head of Thermoplastic Polyurethanes. "With the capacity expansion, we will cater to the market's needs in APAC with diverse and innovative products, such as bio-based TPU."
TPU has several outstanding properties, including lightweight, comfortability, high abrasion resistance, high shear strength, high elasticity, recyclability and resistance to oil and grease. These qualities, therefore, make it a sensible and appealing replacement for certain material solutions, which in turn further boosts its market demand.
For instance, in the footwear sector, TPU can be used for several parts, such as uppers, shanks, insole, midsoles, outsoles, heel cups as well as logos on shoes. Knitting technology is increasingly being adapted for the uppers on sports shoes – a single knitting process allows a stylish design while saving material use per pair of shoes. To catch up with this trend, Covestro has taken a further step forward to develop this unique, innovative TPU fiber that can be seamlessly integrated into the state-of-the-art knitting technology for footwear applications.
Covestro has had roots in Taiwan for decades and serves as one of the most important innovation partners for the IT and shoe industries. Meanwhile, with more and more footwear supply chains moving to ASEAN, Taiwan now has the advantage of being close to these nations. "We look forward to best utilizing and showcasing Taiwan's innovation potential to further create synergy and in return, create products that push the boundaries of technology," said Michael Lee, Managing Director of Covestro Taiwan.
Sign up for the PlasticsToday NewsFeed newsletter.
You May Also Like
---