Co-extruded multilayer medical tubing can reduce cost by 50% for medical device OEMs
Co-extruded multilayer medical tubing can reduce cost by 50% for medical device OEMs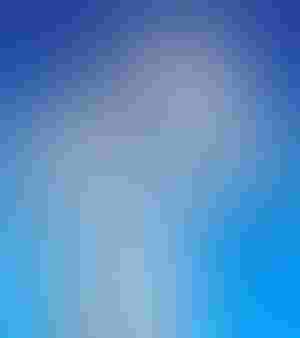 Medical tubing supplier Natvar (Clayton, NC), a Tekni-Plex company, has developed four- and five-layer coextruded tubing as an alternative in applications that currently rely on expensive monolayer materials, as well as some two- and three-layer structures. The technology also provides a more cost-effective alternative to expensive braided tubes for high-pressure delivery systems, according to the company.
"As medical device companies developed new products, increased their performance expectations—such as barrier, UV, bonding—and pursued cost-cutting alternatives, it became obvious that traditional monolayers and some two- and three-layer structures would not meet their objectives," said Bob Donohue, General Manager, in a prepared statement. 
Key tubing attributes include flexibility, clarity and solvent and UV adhesive bonding capability.  Additional desired characteristics could include UV protection and moisture/oxygen barrier. The cost advantage is achieved by eliminating or minimizing higher price-per-pound polymers and substituting multiple, less-expensive layers that still deliver the desired performance.
Drugs delivered at higher pressures, such as contrast media, would benefit from this new technology, according to Natvar. Traditional three-layer tubes with a polyethylene (PE) inner layer can adequately handle up to 1200 psi, depending on the application. Drugs requiring pressures in excess of that (such as 1800 psi) typically require a braided tube, which is significantly more expensive.
Several other drug categories could benefit from the higher multilayer technology, says Natvar, including highly corrosive drugs such as DMSO, which need additional protection in the fluid path.
The specific materials used in these four- and five-layer structures are dependent on the application. However, an example is a PE inner layer for inert fluid path delivery; an ethylene vinyl acetate adhesive; a copolyester for barrier and burst strength; and an EVA/polyvinyl chloride for the outer layer.
Natvar (booth 1733) will be among hundreds of suppliers to the medical technology industry exhibiting at the MD&M East conference and tradeshow in New York City from June 14 to 16. Use the promo code NY16PT to receive free expo admission and a 20% discount on conference passes.
A colorant can be added to the middle copolyester layer, as well as a color-coded stripe in the outer layer. Another structure type could include nylon for additional kink resistance and polyurethane for flexibility.
Natvar operates five ISO-certified manufacturing facilities in North and Central America, Europe and Asia.
Sign up for the PlasticsToday NewsFeed newsletter.
You May Also Like
---