FDA 'gets it' when it comes to 3D printing
FDA 'gets it' when it comes to 3D printing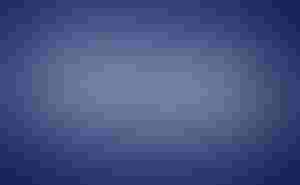 The FDA usually doesn't get a lot of love from the medical technology sector. That comes with the territory when you are an industry watchdog, of course, and the agency routinely gets accused of being behind the curve on emerging technologies and wielding a heavy, overly burdensome hand. Derek Mathers, Director of R&D at Worrell Inc., a Minneapolis-based design firm, has a different view, at least when it comes to the agency's understanding of 3D printing.
"Some people in our industry like to think of the FDA as a part of the problem as opposed to the solution when it comes to medical product development," Mathers told PlasticsToday. "But the recent draft guidance that the agency put out on a 3D-printing framework for metal and plastic components for devices was a well-orchestrated move to encourage medical innovators to think about their additive manufacturing programs with a new lens."
Derek Mathers, Director of R&D, Worrell Inc.
Mathers believes the agency has been well-served by a trio of individuals: Steven Pollack, who was with FDA's Center for Devices and Radiological Health (CDRH) for more than 10 years before recently moving into private industry via a Google-funded 3D-printing company called Carbon; Matthew Di Prima, who heads 3D printing initiatives; and James Coburn, Senior Research Engineer. "In my experience, you couldn't have better people than them leading the charge," said Mathers.
"Pollack has tremendous knowledge of the healthcare industry and 3D printing," said Mathers. He parlayed that expertise into a job at Carbon Life Sciences (Redwood City, CA) in October 2015, where he is now a research scientist working on next-generation healthcare applications for photopolymers.
Carbon will be familiar to some PlasticsToday readers, as we profiled the company's Continuous Liquid Interface Production (CLIP) technology last year. CLIP uses finely tuned light and oxygen to continuously grow objects from a pool of resin, rather than creating them "layer by layer," as conventional 3D printing does. Comparisons with the T-1000 robot in Terminator 2 were inevitable and ubiquitous in media coverage (we happily followed the herd).
"What's fascinating with Carbon's technology is that the materials are better in many cases than their injection molded equivalents," said Mathers. "Biocompatibility aside, it will be fascinating watching that company develop as a life science organization."
Derek Mathers will participate in a panel discussion on 3D printing at the co-located MD&M and PLASTEC Minneapolis trade show and conference scheduled for Sept. 22 at 3:25 PM. Joining Mathers on the panel are Dave Broman of St. Jude Medical and Shanon Van Deren from Layered Manufacturing and Consulting. The event comes to the Minneapolis Convention Center on Sept. 21 and 22. Click here for more information and to register to attend. Use the promo code PToday16 to receive free expo admission and a 20% discount on conference passes.
Getting back to FDA, Mathers qualifies the draft guidance the agency published—"Technical Considerations for Additive Manufactured Devices"—as extremely helpful. "At Worrell, we are combining the principles of human factors engineering with the design of 3D-printing platforms for medical devices. This will help our clients—large medtech, orthopedics, and pharmaceutical companies—understand how they may introduce a 3D-printing platform for things such as implants and novel drug delivery devices," explained Mathers.
As reported in PlasticsToday in May 2016, FDA's draft guidance recognizes the vast potential of 3D printing in "facilitating the creation of anatomically matched devices and surgical instruments" and "fabricating complex geometric structures . . . that would not be possible using traditional (non-additive) manufacturing approaches."
The guidance does raise a host of issues that manufacturers who want to use 3D-printing technology in a medical environment must consider. Mathers cites some examples: "Are you designing AM systems to maximize the amount of recycled material versus virgin material in a powder bed? When you are printing a custom orthopedic device, are you thinking through the different software conversion steps that need to happen between the real CT/MRI data and a printable file (typically Materialize Mimics to CAD to printer)? How are you ensuring the dimensional accuracy within each part for the human body? And therein lies the tremendous value of 3D printing technology," says Mathers. "We are able to have a switching cost of $0 for a lot size of one. It's a huge opportunity to manufacture medical products for underserved markets, such as pediatrics, with just one product."
There are inevitable hurdles to getting a product to market in a regulated industry. But this is one time, it seems, where a government agency is not determined to be part of the problem.
To find out which 3D-printing breakthroughs Mathers believes will have a profound impact on medical technology, read "How 3D printing is transforming healthcare."
Sign up for the PlasticsToday NewsFeed newsletter.
You May Also Like
---