How 3D printing is transforming healthcare
How 3D printing is transforming healthcare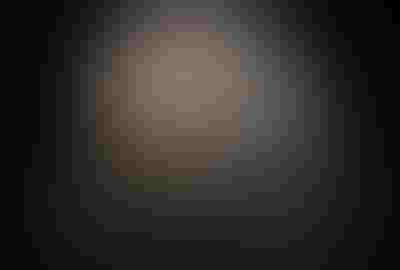 Next month, the co-located MD&M and PLASTEC Minneapolis trade show and conference will include a special focus on 3D printing for the creation of medical devices. At the conference, Derek Mathers, Director of R&D at Worrell Inc., a Minneapolis-based design firm, is part of a panel that has been convened to answer the question: "Can we really use 3D printing to make medical devices?" In advance of the event, PlasticsToday posed that same question to Mathers. Not surprisingly, he answered, "Yes, we can." In fact, there are many reasons why 3D printing is intrinsically well suited to medical device design and manufacture.
Derek Mathers, Director of R&D, Worrell Inc.
"3D printing is, hands down, the best method for creating a structure for the human body," said Mathers. "Since the human body is a bespoke mechanical, chemical and electrical organism, it requires a manufacturing method that can easily build for these requirements."
Mathers believes that, as a medical community, we can now 3D print conductive inks using Voxel8, Optomec, and Nanodimension products. We can also print active pharmaceutical ingredients (APIs) for precise drug-release characteristics using powders, liquid photopolymers and filament. And, as proven by more than 85 medical devices approved by FDA in which 3D printing plays a role, we can print durable, porous mechanical structures for implantation into the most critical places in the human body.
Here, Mathers profiles for PlasticsToday some of the breakthroughs in 3D printing that, he believes, are destined to have a profound impact on medical technology.
PEKK-based 3D-printed bones even better than the real thing
"I think the world is going to be very impressed with Oxford Performance Materials Biomedical (OPM; South Windsor, CT), which uses polyetherketoneketone (PEKK) to print bone implants," said Mathers. As reported in PlasticsToday in August 2015, OPM received 510(k) clearance from FDA for its SpineFab system, a load-bearing polymer device designed to replace a collapsed, damaged or unstable vertebral body. At the time, it was the first and only FDA-cleared 3D-printed device of its kind. Much has happened since then.
The panel discussion at the MD&M and PLASTEC Minneapolis event is scheduled for Sept. 22 at 3:25 PM. Joining Mathers on the panel are Dave Broman of St. Jude Medical and Shanon Van Deren from Layered Manufacturing and Consulting. The trade show and conference will come to the Minneapolis Convention Center on Sept. 21 and 22. Click here for more information about the event and to register to attend.
Mathers believes that the company is headed by an inspiring and talented leader—Severine Valdant Zygmont—a chemical engineer by training, and it now has approvals for cranial, facial and spinal implants. The company's strategy is to move through the body and get more approvals for PEKK-based 3D-printed bone implants. Not only are these artificial bones stronger than human bones, which became a plot point in a recent episode of the Bones TV show, Mathers also noted that they have osteo-conductive properties, allowing human bone to grow back through the implant. Moreover, PEKK does not have the downsides of titanium, which is also used in these applications. "Titanium implants heat up under a hot shower or if it's hot outside. If it's cold outside, it can be even more uncomfortable for the user," said Mathers.
 "OPM has the material, the process and FDA approvals," said Mathers. "As more FDA approvals are gained and more distribution channels added, that company is going to grow like crazy."
3D-printed drugs will improve patient compliance
In the personalized medicine space, Mathers sees tremendous opportunities for 3D printing to dramatically change how pharmaceutical products are manufactured while also increasing patient compliance, a huge healthcare problem for an aging population.
"Right now, pharma is built on mass manufacturing pill forms that the industry hopes the patient will use." Mathers believes that combining different drugs in a single pill form through 3D printing will reduce the number of times a patient has to take a pill. The technology also will lead people to start rethinking what a pill really is. Mathers supports the idea of putting vitamins and APIs into 3D-printed gummy bears, which dramatically increases compliance. "How a drug is loaded into an object can have a tremendous impact on compliance," said Mathers.
"What if we were able to print a gummy bear and load it with just the right amount of drugs a patient needs?" asked Mathers. "We could also control the drug's digestive properties. All of a sudden, pill design becomes a fascinating field, where you are calculating where in the body it will be digested, how it will be digested and how excipients are used," said Mathers. All of this is possible using multi-material 3D printers. Mathers predicts that we will begin to see this process turn mainstream within the next two to five years, allowing us to grow pills rather than hot-melt extrude them.
Adoption of 3D printing in medtech will mirror aviation
Mathers also firmly believes in a theory developed by Martin Bullemer, Medical Business Development Manager at Eos GmbH, an industrial additive manufacturing technology company headquartered near Munich, Germany. Bullemer predicts that 3D printing in medicine will progress in a similar manner as it did in the aviation industry.
PEKK-based 3D-printed bone implants from Oxford Performance Materials Biomedical are stronger than human bone and more comfortable for the user than titanium implants.
Makers of airplanes began 3D printing metal parts to decrease weight and improve fuel efficiency. These were simple parts—brackets, for example—that might have cost $200 compared with 25 cents for the legacy part, but they reduced weight by 2% while maintaining the same strength characteristics as the cast brackets, explained Mathers. The return on investment made sense because fuel consumption is such a huge cost in the aviation sector. Then the companies moved on to more intense, load-bearing applications and into the combustion chamber. "The same progression will happen in medical," said Mathers.
OPM is a perfect example, he added. "It started with noncritical top of skull and facial implants and, then, boom, it went into the spine, which requires load-bearing properties and some flexibility," said Mathers. As 3D printing continues to make inroads into as-yet uncharted medtech territories and is used in more critical spaces in the body, Mathers believes that we will reach a point where we are able to augment human experience in its entirety.
Worrell Inc. intends to be a fellow traveler on that journey. "We are looking to build the most progressive medical prototyping facility in the country," said Mathers. He added that the company will have some big announcements in the next year. In particular, Worrell will unveil exclusive virtual reality and 3D printing platforms, allowing the company to provide an experimental offering to large medical device and pharmaceutical companies. "We want to be able to offer them experimental deals to test out new healthcare technologies," said Mathers. "We want to be able to bring in moonshot projects and systemize them—and then turn our human factors engineering team loose to make them an adjacent possibility instead of a baseless concept."
So, circling back to the question, "Can you really 3D print a medical device?" Mathers firmly believes that in future years, 3D printing will forever shape how products are designed and manufactured, changing the industry entirely.
Sign up for the PlasticsToday NewsFeed newsletter.
You May Also Like
---