Molex expands medtech footprint with purchase of Phillips-Medisize
Molex expands medtech footprint with purchase of Phillips-Medisize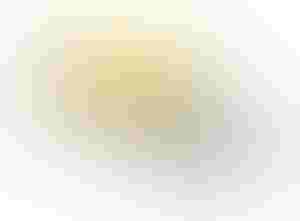 Phillips-Medisize Corp. (Hudson, WI), a contract manufacturer for the medical technology industry, announced today that it has entered into a binding agreement to be acquired by Molex LLC (Lisle, IL), a global manufacturer of complete interconnect solutions. Phillips-Medisize has been a portfolio company of private equity investment firm Golden Gate Capital (San Francisco, CA) since May 2014.
Molex designs and manufactures electronic, electrical and fiber optic systems. As one of the world's largest interconnect companies, Molex employs more than 40,000 people in more than 40 countries.
"Molex's global scale in electronics, coupled with Phillips-Medisize's strength in designing and manufacturing innovative products for medical device customers, will help us become a global leader in connected health solutions," said Matt Jennings, Chairman, President and CEO of Phillips-Medisize, in a prepared statement.
Speaking to the press at the co-located Medical Design & Manufacturing East and PLASTEC East event in New York City in June, Jennings recognized a growing demand for "smaller, smarter connected-health devices." To that point, Phillips-Medisize acquired Medicom, a Denmark-based provider of device strategy, product design and development services with a particular focus on connected drug-delivery devices, just prior to the event.
Phillips-Medisize and Molex will be among more than 600 exhibitors at the co-located MD&M Minneapolis and PLASTEC Minneapolis events in Minneapolis on Sept. 21 and 22, 2016. Click here for more information or to register to attend. Use the promo code PToday16 to receive free expo admission and a 20% discount on conference passes.
Molex offers a number of products for the medical technology sector, including cables and connectors, membranes, capacitive and resistive switches, and components and interconnects that can be fabricated on flexible substrates such as plastic, paper and foil. The company recently acquired Protek Medical Ltd. and assets of Soligie Inc., both of which are well integrated in the medical device supply chain, furthering its medtech footprint. The purchase of Phillips-Medisize takes that strategy to another level.
Phillips-Medisize reports annual sales of more than $700 million and operates injection molding and manufacturing facilities throughout the United States, Europe, Mexico and China. The company employs more than 4300 people, several hundred of which are engineers.
"Phillips-Medisize has a talented, experienced and innovative team that has strong customer relationships because of its outstanding ability to serve the unique needs of the medical solutions market," said Tim Ruff, Senior Vice President of Business Development and Corporate Strategy at Molex. "Combined with Molex's expertise in electronics and broad global manufacturing presence, we are confident that together we can significantly expand our medical solutions capabilities globally."
The transaction is subject to customary closing conditions and is expected to close in the fall.
Sign up for the PlasticsToday NewsFeed newsletter.
You May Also Like
---