Spectrum Plastics scoops up another medtech supplier, Fermatex Vascular
Spectrum Plastics scoops up another medtech supplier, Fermatex Vascular
Formerly known as Adam Spence Corp., Fermatex Vascular Technologies Inc. (Wall, NJ) supplies reinforced medical tubing, catheter subassemblies and specialty extrusions.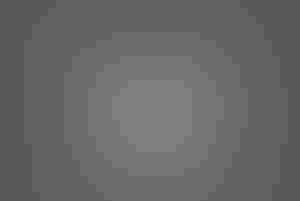 A full-service contract manufacturer serving medical device OEMs, Spectrum Plastics Group (Alpharetta, GA) has acquired Fermatex Vascular Technologies Inc. (Wall, NJ), a supplier of reinforced medical tubing, catheter subassemblies and specialty extrusions.
Fermatex Vascular formerly did business under the Gore-Jersey Shore name but is best known in the industry as Adam Spence Corp., founded in 1960. It was later acquired by WL Gore in 2004 and sold to Vance Street Capital in 2017, which has now sold the company to Spectrum Plastics. The announcement was made on May 24, 2018. Financial terms of the transaction were not disclosed.
Spectrum Plastics Group (booth 1232) and Fermatex (booth 1638), under the Adam Spence Vascular Technologies brand, are both exhibiting at the co-located PLASTEC East and Medical Design & Manufacturing (MD&M) East, part of the largest advanced design and manufacturing trade show and conference on the East Coast. The event comes to New York from June 12 to 14, 2018. Register now!
This marks the second acquisition for Spectrum Plastics in the last three months—it bought injection molder Apex Resource Technologies in February—and its eighth during the last four years. In an interview with PlasticsToday from Sept. 2017, Tom Flannery, Business Development Director, Injection Molding & Assembly, offered some insights into Spectrum Plastics' business strategy.
"For the largest OEMs, supplier consolidation and vendor management are keys to our success," said Flannery. "An executive at a major medical device OEM recently told me that more than ever they need suppliers who can offer a greater spectrum of services and products. They need a supplier who can competently manage the supply chain, regulatory compliance and engineering aspects involved with making process and product changes with more services and technologies focused on them," explained Flannery.
Commenting on the most recent acquisition, Spectrum Plastics CEO Neil Shillingford said that Fermatex's heritage and skills complement Spectrum's culture and objectives as leading medical device component and contract manufacturers.
First as Adam Spence and then briefly under the Gore umbrella, Fermatex has been supporting the medical device industry for more than 50 years. It employs approximately 100 people out of two adjoining ISO 13485–certified buildings with cleanrooms on a 54,000-square-foot campus. Spectrum Plastics said it intends to transition the Fermatex brand back to Adam Spence to take advantage of its history and reputation as well as name recognition within the industry.  
"Combined, during this era of industry transition, our operations present exceptional scale and capability to medical device OEMs seeking the proper manufacturing partner for highly specialized components, catheter delivery systems and sub-assemblies," said Shillingford. The Adam Spence facilities ultimately will operate under Spectrum Plastics' specialty technologies platform and work in tandem with its Apollo Medical Extrusion Technologies units and brand. 
 Spectrum Plastics Group operates multiple plants across the United States, Mexico, Costa Rica, Ireland and Malaysia. It offers a full range of custom design, engineering and fabrication services and operates multiple Class 7 and 8 cleanrooms in ISO 13485–certified facilities.
Sign up for the PlasticsToday NewsFeed newsletter.
You May Also Like
---