Borealis, Trexel Develop Reusable, Fully Recyclable Lightweight Plastic Bottle
Borealis, Trexel Develop Reusable, Fully Recyclable Lightweight Plastic Bottle
The plastic bottle is made from renewably sourced feedstock and produced using the MuCell foaming process.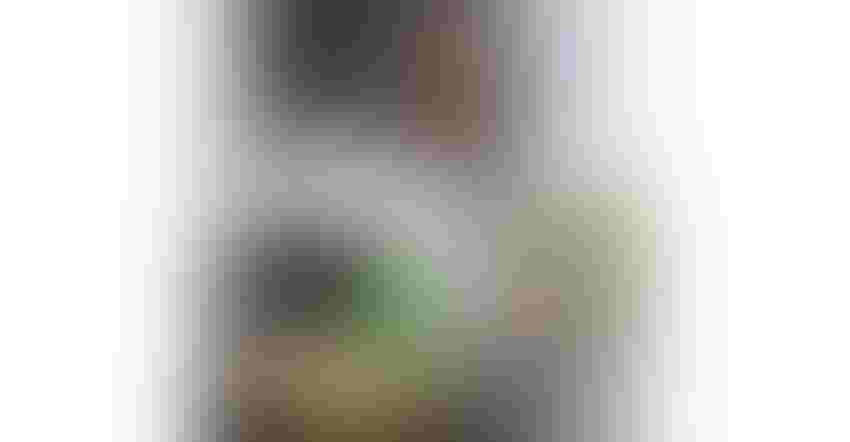 Image courtesy of Borealis
Materials supplier Borealis and Trexel, a leader in foaming technology used in injection and blow molding, have developed a new plastic bottle made from the Bornewables portfolio of polyolefins, which are made using renewable feedstock derived entirely from waste and residue streams. Bornewables polyolefins have a much lower overall CO2 footprint than alternative materials because they are made from renewably sourced feedstock and produced using Trexel's MuCell foaming process, the companies said.
The Bornewables portfolio of circular polyolefins helps reduce a product's carbon footprint while offering material performance equal to virgin polymers, according to Peter Voortmans, Borealis Global Commercial Director, Consumer Products. "Using Bornewables grades allows for design freedom and color flexibility, and helps retain a premium look and feel," he said.
The product was developed and validated using specific Borealis materials. "We do have special grades to enhance the foamability even further than standard grades," Jos van Haastrecht, Global Communications Polyolefins, Circular Economy Solutions, told PlasticsToday.
The grades, which are commercially available in Europe, help conserve natural resources because they are derived only from waste and residue streams, such as used cooking oil.
The reusable bottle will retain its value over many life cycles due to the use of Trexel's foaming technology and the Bornewables grades as a material solution. In addition, blow molders will consume less energy in the production process when using MuCell's foaming technology.
The process does not require a specific blow molding machine. "We do not have limitations on the blow molding machine manufacturers with whom we can implement the technology," van Haastrecht told PlasticsToday. The technology has been performed on both shuttle and wheel machines.
"Reuse and recycling are core components of the integrated circular cascade model aligned with our EverMinds platform, which unites committed players across the entire value chain in accelerating the move to plastics circularity," said Voortmans. "This project is an excellent example of how we are working with industry partners to solve the problem of plastic waste while delivering real value to our customers."
Trexel's MuCell physical — as opposed to chemical — foaming process enables greater density reduction, improved mechanical properties, and attractive surface aesthetics, according to David Bernstein, Trexel Chairman and interim CEO.
"Having anticipated market demand for more-sustainable plastic packaging, we have focused our development resources over the last several years on the circular sphere," said Bernstein. "Our foaming solutions for blow molding and thin-wall packaging enable brand owners and molders to realize improved sustainability and enhanced product performance while delivering cost savings."
Other companies offer high-pressure gas-delivery equipment, but Trexel "has unique capabilities around low flow rate and patented nucleation technology that is allowing for some improved part performance and process repeatability," Levi Kishbaugh, Trexel's VP of Engineering, told PlasticsToday. "The Trexel system is also free from license fees."
MuCell's foamed parts are recyclable and can be reintroduced into the polymer stream. Foamed parts allow for a larger processing window, which facilitates its application to a wider range of products. The lightweighting benefits of foaming have become more compelling as the industry seeks to use less energy and fewer materials in production.
The lightweight bottle will be showcased at the Borealis booth (hall 6, booth A43) at K 2022 on Oct. 19 to 26 in Düsseldorf, Germany. Trexel will exhibit in hall 13 at booth B46.
Sign up for the PlasticsToday NewsFeed newsletter.
You May Also Like
---