Bottled Water Brands Face Lawsuit for 100% Recycling Claims
Bottled Water Brands Face Lawsuit for 100% Recycling Claims
Filing in Europe argues that 100% recycling claims by Coca-Cola, Nestlé, and Danone may mislead consumers to assume single-use PET plastic bottles are sustainable.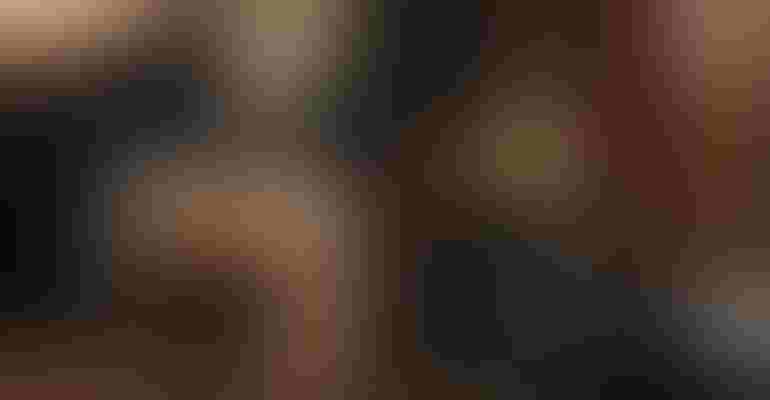 Environmental and consumer rights organizations have filed a legal complaint against food and drink giants Coca-Cola, Nestlé, and Danone for the use of misleading "100% recycled" and "100% recyclable" claims on PET plastic water bottles sold across Europe.
EU consumer protection organizations BEUC (Bureau Européen des Unions de Consommateurs), supported by ClientEarth and ECOS (Environmental Coalition on Standards) has raised an external alert to the European Commission and the Consumer Protection Cooperation Network against the companies for suspected widespread infringement of consumer protection law.
The claims commonly found on plastic water bottles are often factually incorrect, and the group argues that they suggest that bottles can simply be recycled in an infinite, circular loop. Lawyers say these statements, often reinforced by "green" imagery and generic environmental catchphrases, may mislead consumers into viewing single-use bottles as a "sustainable" choice.
The suit claims that evidence shows that there is no such thing as truly circular plastic and that recycling — while less harmful than other methods of waste disposal — cannot solve the escalating plastics crisis. The process continuously degrades the properties of plastic, making 'infinite' recycling impossible. In fact, only nine percent of plastic ever made has been recycled — and plastics production is expected to triple by 2060.
In its support of BEUC's complaint, ClientEarth is calling for companies to cease using misleading claims that may deter consumers from making good environmental choices — such as using a refillable water bottle — and encourage food and drink giants to move away from the harmful single-use plastic business model and "deplastify".
"It's important that companies don't portray recycling as a silver bullet to the plastic crisis."
"The evidence is clear — plastic water bottles are simply not recycled again and again to become new bottles in Europe," says Rosa Pritchard, plastics lawyer, ClientEarth. "A '100%' recycling rate for bottles is technically not possible and, just because bottles are made with recycled plastic, does not mean they don't harm people and planet.
"Of course, where waste can be recycled, consumers should keep up their good work. But it is   is important companies don't portray recycling as a silver bullet to the plastic crisis — instead they need to focus efforts on reducing plastic at source.
"The reality is single use plastic is neither circular nor sustainable. Recycling can never catch up with the sheer volume of plastic produced on our planet. Companies are in a unique position to change how we consume, but currently these claims – which we consider to be misleading — are making it hard for consumers to make good environmental choices."
The press release notes that the recyclability of a plastic water bottle is determined by local infrastructure when it enters the recycling system, not just the bottle itself. In the EU, the recycling rate for plastic bottles is approximately 50%, with only around 30% used to make new bottles. The remainder goes towards products like textiles, which are generally unrecyclable and more likely to end up in landfill or an incinerator, causing pollution and contributing to climate change.
Claims also fail to account for lids and labels, which are not made from recycled plastic.
These claims also fail to account for the parts of a plastic water bottle, such as lids and labels, which are not made from recycled plastic and are less likely to be effectively recycled, and the potential addition of virgin content during manufacturing.
The effect of these claims risks persuading consumers across Europe that single-use packaging does not harm the environment, distracting attention from the urgent need to reduce plastic production across the globe, the release states.
"Be it about buying new clothes, opening a bank account or buying water bottles, consumers increasingly want to make the most sustainable choice and seek reliable information to do so," states Ursula Pachl, deputy director general., BEUC. "However, they are bombarded with incorrect and deceptive claims, so they do not know which claim or label to trust.
"Using "100% recycled/recyclable" claims or displaying nature images and green visuals that insinuate that plastic is environmentally friendly is misleading consumers. The problem is that there's no guarantee it will be fully recycled once it's in the bin. Such claims [are] found on many water bottles sold across Europe. This greenwashing must stop."
Justin Wilkes, Executive Director at Environmental Coalition on Standards (ECOS), notes that "100% recycled" and "100% recyclable" plastic bottles are not technically feasible, and such labels can be misleading. We need reliable information on the level of recycled plastics in our bottles. Policymakers must set clear rules on recycled content that are implemented by standardized reliable methodologies, putting an end to the wild west of green claims."
Sign up for the PlasticsToday NewsFeed newsletter.
You May Also Like
---