Egg Brand Picks Bio-PET Cartons Over Fiber
Egg Brand Picks Bio-PET Cartons Over Fiber
Spring Creek Quail Farms' decision relies on bio-PET packaging from good natured Products for the desired recyclability, durability, and product visibility.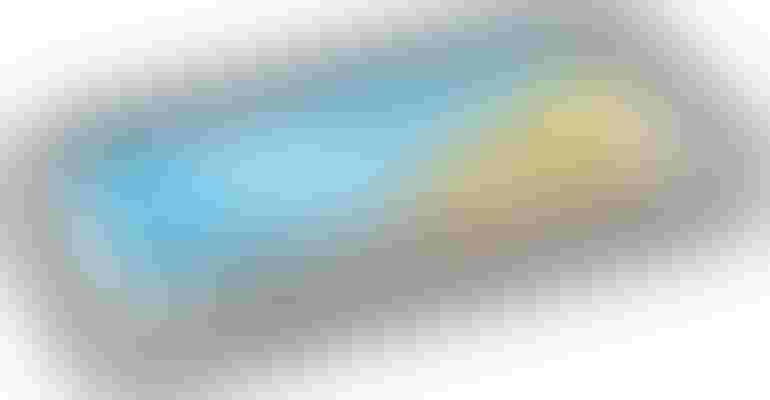 Image courtesy of Spring Creek Quail Farms
Spring Creek Quail Farms chose Vancouver, BC-based good natured Products Inc. Bio-PET packaging to safely deliver its naturally raised quail eggs to grocery stores in the US and Canada, including Kroger, Costco, Loblaws and Sobeys.
Located in Ontario, the family-owned farm is dedicated to raising and promoting the benefits of fresh quail eggs for their prized flavor, creamy texture, and nutrient-packed goodness. As a zero-waste farm, Spring Creek is dedicated to environmental stewardship through its full supply chain and has committed to 100% recyclable packaging and shipping materials.
The selection of bio-based plastic packaging was a clear choice.
The Bio-PET packaging is made from up to 30% plant-based materials instead of petroleum, which met Spring Creek's requirements for recyclability across North America while also reducing the brand's reliance on fossil fuels.
In addition to being fully recyclable, Spring Creek egg packaging must adhere to strict requirements to enable product visibility and ventilation, comply with food safety, and be durable enough to withstand shipping and on-shelf safety.
Lack of product visibility and poor leak and crush resistance are key contributors to egg breakage and food waste during transport as well as on store shelves. Consumers often open foam or fiber cartons to inspect eggs prior to purchasing. Customers can clearly see the quail eggs in PET containers, which reduces the need to open the carton before purchase. 
"We believe a business shouldn't have to compromise great design, product enhancement and durability in the search for environmentally friendly packaging," says Aaron Oosterhoff, owner and CEO of Spring Creek. "It's in our DNA to match our packaging choices with our zero-waste, vertically integrated business practices, and we're grateful good natured could meet all our requirements."
"The packaging design process with Spring Creek enabled us to fully demonstrate our ability to dig deep into a customer's unique needs, understand their industry and then fine tune a design and precise material choice that would check all the boxes," says Paul Antoniadis, CEO of good natured. "Great packaging design is a combination of choosing the right material, engineering a solution that considers the full supply chain, and making it affordable. I'm proud of our team who worked diligently on iterations until the perfect form and function was achieved for Spring Creek and we look forward to continuing to make fresh quail eggs readily available throughout North America."
Sign up for the PlasticsToday NewsFeed newsletter.
You May Also Like
---