Sustainability and Modernization Drove Dial's Latest Package Redesign
Sustainability and Modernization Drove Dial's Latest Package Redesign
Henkel's new, more sustainable packaging for Dial Body Wash delivers a premium look and feel and an ergonomically designed closure.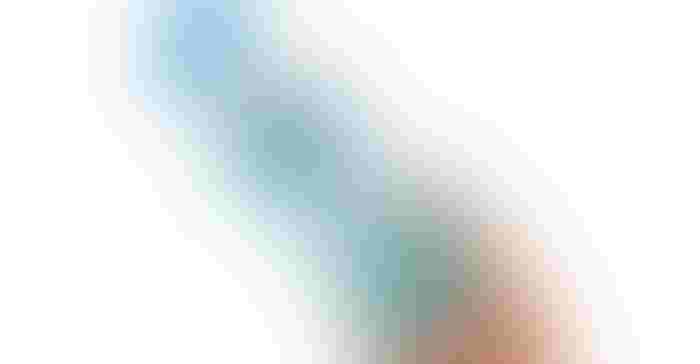 Redesigned packaging for Dial Body Wash features a revitalized structural design that is more environmentally friendly than the previous packaging.
The sleek new packaging design, which reduces plastic use, is the result of a collaboration between Dial brand owner Henkel Corp. and design partner Product Ventures.
The custom package has a contemporary aesthetic, with a distinctive, shapely bottle and low-profile, flip-top closure. The bottle is shaped like a human torso and has a non-slip grip; the balanced shape makes it easy to invert for draining the last drops of product. A beveled contour molded into the bottle suggests flowing water and cleansing.
For the closure, Henkel chose polypropylene (PP). The closure design features an upward flare that communicates "uplifting" and "refreshing." To combine blue and white PP in the closure, Henkel uses bi-injection technology. The closure is ergonomically designed and makes an audible click to assure reclosure.
Sustainability features are apparent in both bottle and closure. The bottle is made with 100% post-consumer recycled polyethylene terephthalate (rPET) and is recyclable. And the closure uses 25% less plastic than previously. Package graphics incorporate the How2Recycle Label.
Using rPET for the new bottle enabled Henkel to meet its "sustainability goals and continue to be in the forefront of sustainability leaders. Sustainability is of growing importance for our consumers and customers," says Arseni Radomyselski, head of Body & Home Care (HBC) packaging, Henkel.
Compatibility with manufacturing.
The brand owner chose to go with a custom bottle and closure to achieve "a modern, up-to-date, and premium look and feel that drives brand appeal; more premium bottle and closure ergonomics [with] better bottle grip [and] easy-open closure; better sustainability profile; [and] custom Dial branding," notes Chris Wolpert, North America team lead HBC package testing and mold management, Henkel.
Product Ventures — working collaboratively with Henkel's package engineering and supply chain partners — used computer-aided design (CAD) to engineer the new bottle and closure for manufacturing production. It generated a range of structural design options and refined select designs using iterative prototyping, rendering, and 3D animation.
Design challenges included "creating distinction while minimizing plastic, defining a low-profile closure that maintains ease of access and provides a sleek and contemporary look, [creating a] robust and customizable closure," and compatibility with manufacturing lines to minimize investments, says Peter Clarke, CEO of Product Ventures.
The accolades have begun for the package redesign.
The redesigned Dial pack earned a 2023 Product of the Year award, which recognized not only the product but also the packaging design. "We are so proud of this recognition," says Vildan Oenpeker-Cerci, senior vice president marketing North America, Henkel.
"Now with 100% recycled packaging and Hydraclean Complex, our new body washes cleanse deep while being gentle on skin, leaving it feeling healthy and renewed. We are proud to be leading the way in creating a more sustainable future for generations to come while providing the highest quality products," Oenpeker-Cerci adds.
Click on the slideshow to see details of the Dial Body Wash package redesign.
Kate Bertrand Connolly has been covering innovations, trends, and technologies in packaging, branding, and business since 1981.
Sign up for the PlasticsToday NewsFeed newsletter.
You May Also Like
---