The Curious Case of Advanced Recycling Company New Hope Energy
The Curious Case of Advanced Recycling Company New Hope Energy
The press releases keep coming, but trying to get the rest of the story leads to blind alleys.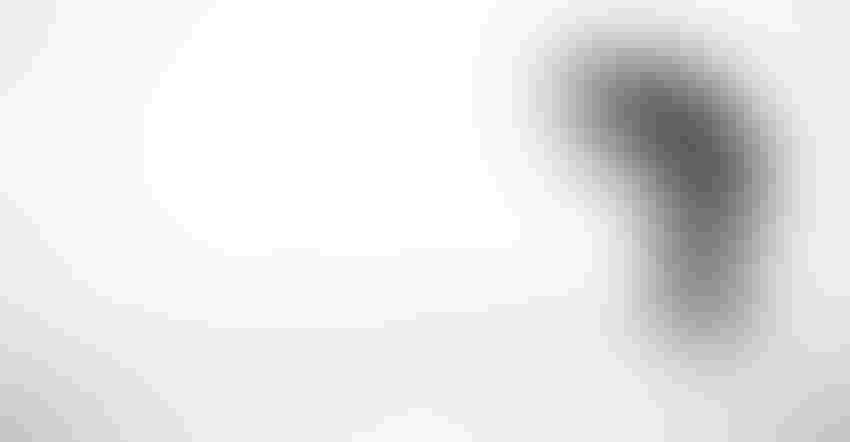 Image: log88off/Adobe Stock
A recent announcement from New Hope Energy LLC said the advanced chemical recycling company signed a long-term agreement with Chevron Phillips Chemical to provide ISCC Plus–certified renewable chemical feedstock produced through pyrolysis. But the story isn't so simple. It rarely is when you're dealing with so-called advanced recycling companies.
After doing some digging, I tried contacting New Hope Energy. Attempts to reach its Phase I plant in Tyler, TX, where the company is headquartered, were unsuccessful. There is no phone listing for the facility, and e-mails were returned as being invalid. The plant, which opened in July 2019, experienced a fire in May 2020, according to news reports. No information on the state of the facility or its current operations could be found.
Pyrolosis without combustion
Johnny and Karen Combs own New Hope Energy, which began life in 2008 as Renewable Diesel Micro Refinery (RDMR), a company with the stated purpose of building modular micro-refineries that could be placed anywhere in the world to turn waste plastic into fuel. In 2013, the company became a DBA of RDMR, named New Hope Energy. New Hope's "patented pyrolysis process thermally decomposes plastics into hydrocarbon products without combustion," said the company. "Our solution . . . is that we can take 90% of landfill plastics and turn them into useful energy . . . and be profitable doing it," said a comment from Combs in the newsletter of Texzon Utilities.
Today, according to the recent announcement, New Hope Energy builds advanced recycling plants that process scrap plastic and municipal solid waste into certified renewable chemical feedstock.
An affiliate company of New Hope Energy, New Hope Technologies, entered into a Joint Development and Commercialization Agreement with Green Circle LLC, a division of Lummus Technology (The Woodlands, TX), a "world leader" in licensing proprietary processes for the petrochemical, refining, and circular economy markets, to scale and license New Hope proprietary processes and equipment on a world-wide basis. Lummus also has a brand of polypropylene, Novolen.
In an October 14, 2020, press release, in which Lummus announced its agreement with New Hope Technologies to license and further develop New Hope's waste plastics conversion technology, Lummus said that New Hope has over 10 years of experience in plastic waste conversion. Its plant in Tyler has units that have been in operation for over five years, added Lummus.
"It is one of the largest facilities in the western hemisphere, having a design capacity of 150 tons per day (50,000 tons per annum)," said the Lummus press release. "Through a proprietary feedstock preparation and reactor section design, the technology allows for an optimized investment cost and, thus, higher returns for converting plastic waste. The technology is robust and forgiving to variations in plastic waste feedstock and contaminants."
Under the terms of the agreement, Lummus' Green Circle LLC will be the exclusive licensing party for this technology and will be responsible for providing studies, basic engineering, technical services, and proprietary equipment as part of the technology transfer package. Green Circle is a "business entity recently established by Lummus to offer sustainable solutions, including converting plastic waste to value-added products; production of chemicals and fuels from biomass; and decarbonization of refinery and petrochemical assets.
Previously, Lummus established a joint venture with Chevron Phillips – Chevron Lummus Global – that offers complete hydrocarbon engineering services from conceptual studies to full engineering design packages.
Another entity, New Hope Fabrication, a subsidiary of New Hope Energy, will be the exclusive manufacturer of the proprietary equipment required to build out the pyrolysis facilities. Lummus Technology will provide a production and quality guarantee on the equipment and output.
So, what business are you in, exactly?
One question that I have after reaching out to Lummus is: What does New Hope Energy actually do? Does it process waste plastics into fuel, chemicals, and other value-added products, or does it design and contract to build the facility to process the waste plastic? The press releases are confusing. Lummus' press release announcing the partnership with New Hope, said that "New Hope Energy is a vertically integrated organization that designs and manufactures state-of-the-art equipment for converting plastic and solid waste into renewable resources to facilitate the circular economy. New Hope is currently working with national brands and major oil companies to help them meet their sustainability goals."
Now we're back around to the press release of April 12, 2021. According to this latest press release, Trinity Oaks Tyler Phase I is the first of many plants to be built by New Hope and is now operating 24/7 to produce the ISCC Plus–certified renewable chemical feedstock for Chevron Phillips Chemical. New Hope, said the announcement, is committed to helping create a circular economy and anticipates long-term agreements with major oil and other international companies in the near future to facilitate their sustainability goals.
While nothing can be found about the current state of New Hope's operations, a news item from Oct. 1, 2020, in Intelligence 360 announced that, according to Texas state and local economic development sources, New Hope Energy plans to invest $6,270,000 to build out 47,358 square feet of new space in Tyler. The company plans to occupy the new space on or about Sept. 1, 2021. Of course, I came up empty when searching for the latest on the progress of this expansion, even though the move-in date is less than six months away.
I have sent questions to Lummus' communications person, who returned my phone call and said he could send my questions to Johnny Combs and also put me in touch with a Lummus official about the recent deal and New Hope's current operations. I'm still waiting.
Maybe all New Hope has to offer is, well, hope.
Sign up for the PlasticsToday NewsFeed newsletter.
You May Also Like
---