Bioplastics Just as Toxic as Conventional Plastics, Says Study
Bioplastics Just as Toxic as Conventional Plastics, Says Study
Products based on cellulose (wood pulp) and starch contain the most chemicals, according to the researchers. They also triggered "stronger toxic reactions" under laboratory conditions.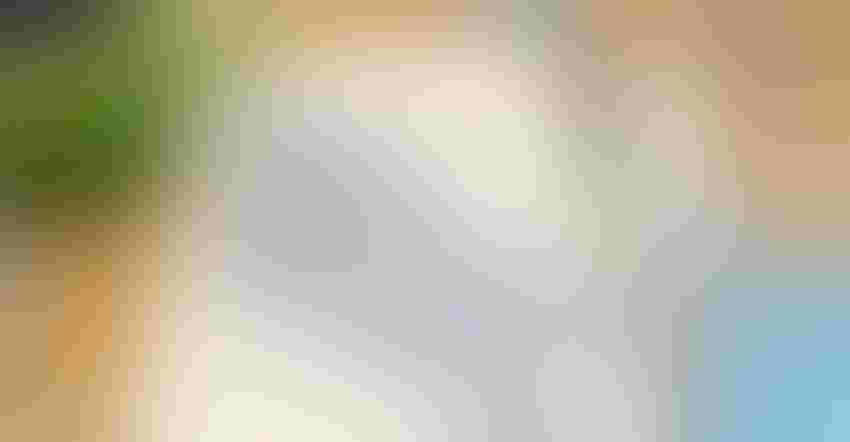 Image: MarekPhotoDesign.com
For the anti-plastics crowd who look to bioplastics to save the world from "toxic" plastic pollution, I have some bad news: "Bio-based and biodegradable plastics are not any safer than other plastics," writes Lisa Zimmermann, lead author of the article, "Are bioplastics and plant-based materials safer than conventional plastics?" The study was produced by a team at Goethe Universität in Frankfurt, Germany.
While nearly all brand owners in the world are committing themselves to biobased plastic that they hope will be the compostable "green" answer to plastic pollution, this new study shows that bioplastics and biodegradable plastics aren't any better than conventional plastics. "Bioplastics are, in fact, just as toxic as other plastics," according to the study first published in the journal Environment International. The study, released in October, garnered a lot of attention from numerous scientific and consumer publications.
Zimmermann points out that products based on cellulose (wood pulp) and starch contain the most chemicals. They also triggered "stronger toxic reactions" under laboratory conditions.
"Three out of four of these plastic products contain substances that we know are dangerous under laboratory conditions, the same as for conventional plastic," added Martin Wagner, associate professor at the Norwegian University of Science and Technology's Department of Biology, and one of the collaborators of PlastX, a research group at the Institute für sozial-ökologische Forschung (ISOE) in Frankfurt.
The group looked at toxic substances in these types of plastic, substances that can be directly toxic to cells in the laboratory or act as hormones that, in turn, can disturb the body's balance. The study investigated 43 different plastic products, including disposable cutlery, chocolate packaging paper, drink bottles, and wine corks. "Eighty percent of the products contained more than 1,000 different chemicals. Some of them as many as 20,000 chemicals," Wagner added, telling the publication FoodNavigator ("Bioplastics just as toxic as other plastics, study finds," published on Oct. 28, 2020) the key finding is that "conventional and bioplastics as well as plant-based alternatives contain very complex mixtures of chemicals that can induce toxicity in vitro."
Nature is full of chemicals, and so are bioplastics
What this new study fails to articulate is that plants contain hundreds of different chemicals, some of them toxic to humans such as hemlock, oleander, certain varieties of mushrooms, mistletoe, and many others. The chemicals in plants can then show up in the bioplastics when they are tested.
There's just one little problem — or maybe a very large problem — with these studies and that is the fact that health organizations around the world have been studying and testing plastics and their chemicals for 30-plus years and have not found any definitive direct cause showing that plastics are harmful to human beings. In fact, many studies have noted that a person would have to eat several pounds of plastic daily for it to have the so-called "toxic" effect that anti-plastics organizations say would result from activities such as drinking from a plastic water bottle or heating food in a plastic container.
The study concluded that it's nearly impossible to keep track of all the possible harmful effects of so many different materials. But that is true for almost everything, including the drugs we take and the food we eat.
In another study reported in One Earth on July 24, 2020, a monthly journal published by Cell Press, "The Unintended Side Effects of Bioplastics: Carbon, Land, and Water Footprints," the authors note that, while the market for biobased plastics will be strong, with "large growth . . . foreseen for PLA" and "wide application possibilities," not all is positive for the bioplastics industry. "Many of the studies are looking not at the bioplastics themselves but at their main building blocks (platform chemicals)," said the report. One research source "evaluated the environmental impacts of three different production processes of succinic acid, which is used to produce PBS . . . [and] impacts generated by ethyl levulinate (used in biodegradable polymers) not only in terms of energy use and global warming potential (GWP) but also in terms of human toxicity, acidification, eutrophication, and photochemical oxidation potentials. Moreover, many assessments refer to bioethanol as a biofuel rather than as a biobased building block for bioplastics."
As far as the chemicals in bioplastics, this study in One Earth notes that most are more expensive that conventional plastics, with the "competitiveness of bioplastics" being "closely linked to policy support and the price of oil. Higher oil prices correlate with significant growth in bioplastics and recycling. The current production costs of bio-based materials are heavily dependent on the feedstock. When bio-based products are derived from low-cost sources (such as biomass residues), the competitiveness of bio-based versus fossil-based is likely to be achieved by means of improved biotechnologies that go beyond the low performance of early research and production phases and market expansion harnessing economies of scale.
"Bioethylene is at least 30% more expensive than its fossil counterpart, and the price is heavily dependent on the price of feedstock. The PLA price is only slightly higher than the average price of all polymers, but prices for starch-based polymers are about 60% higher than LDPE," the report noted.
However, as stated in the first study, chemicals to make plastics remain in the material, making bioplastics "just as toxic" as conventional plastics (if you want to believe that plastics are a toxic substance in spite of decades of studies). The study in One Earth notes that current economic reality prevents replacing all chemicals used in plastic production — lower olefins, benzene, toluene, and xylenes, for example — with components from biotic feedstocks. "Currently, these chemicals can be produced much more cheaply from petrochemical resources. . . . The overall situation can certainly improve as bio-based products reach a higher market share, which might introduce cost reductions due to economies of scale, learning curve effects, or policy stimuli, such as a fossil carbon tax creating a level playing field for fossil and bio-based plastics."
The study in One Earth also points out the other side effects of using plants to make plastic, such as "greenhouse gas (GHG) emissions occurring from land-use change including changes in soil carbon," which many studies fail to include in their analyses. "Therefore, the same GWP for the same bioplastic could lead to very different results."
'Burden shifting' and the unintended consequences of bioplastics production
There is also the risk of "burden shifting, when benefits achieved in one impact category may be accompanied by increased impacts in other categories. Assessments only focusing on GHGs and non-renewable energy consumption may miss potential unintended consequences, such as toxicity to humans and ecosystems, and land and water use." However, the report added that toxicity aspects of bioplastics are not sufficiently studied and thus excluded from the review, "but apart from GWP, we have looked at land and water footprints of polymers."
One key side effect of bioplastics noted in the One Earth report is that competition for land has to be included in bioplastic life-cycle analyses in order to account for the potential loss of biodiversity and ecosystem services. For example, one source "defined the land footprint as the total land area required to grow crops necessary to produce 1 kg of bioplastics (which may vary by country and conversion factors for different feedstocks)." Land footprints can vary significantly, as well: Sugarcane for bio-PET from Brazilian ethanol is 5 kg cane/kg bio-PET, while it is only 2.6 kg cane/kg bio-PET from Indian ethanol, notes the report.
"Bioplastics can replace petrochemicals directly by replacing chemical feedstocks from crude oil with feedstocks from bio-refineries, and indirectly through the increased use of bio-based materials as substitutes for petroleum-based materials, such as natural fibers for packaging and insulation materials as an alternative to synthetic foams that have been in widespread use," said the report.
Those who push bioplastics want us to believe they are a healthier alternative to conventional plastics, but that doesn't appear to be the case. Additionally, there are other unintended side effects to consider, as noted in the One Earth research report, before decreeing that bioplastics are the magical solution to the plastic waste problem.
We in the plastics industry need to address the unintended consequences and debunk the non-scientific myths surrounding the use of bioplastics that detractors of conventional plastics want to use to rid the world of one of the most beneficial materials humankind has known. Now, we're finally getting some help from the scientific/academic community.
Sign up for the PlasticsToday NewsFeed newsletter.
You May Also Like
---