Plastics Industry Prepares for US Infrastructure Bill Windfall
Plastics Industry Prepares for US Infrastructure Bill Windfall
Global building and construction initiatives show how plastics can be part of the sustainability solution.
The plastics industry is positioning itself — and in some cases is poised — to earn a share of the $1 trillion infrastructure bill approved by the US Senate in a bipartisan vote on Sept. 7. The bill is intended to rebuild the nation's roads, bridges, and other crumbling infrastructure, and fund new climate-resilient projects as well as broadband initiatives.
While the bill likely will be delayed when it is presented to the House for approval, where it is expected to receive opposition from some Democrats who think the bill is not sufficiently expansive, it still will offer opportunities to some plastics manufacturers in the transportation and infrastructure sectors.
The Plastics Industry Association is a fan of the bipartisan bill, "which includes key provisions to enhance waste management and replace aging lead pipes with plastic pipes," said President and CEO Tony Radoszewski. "The waste management provisions will enhance our nation's recycling infrastructure as well as consumer participation. The legislation provides funding support for a recycling infrastructure grant program created by the Save Our Seas 2.0 Act, which was signed into law last year. The bill also includes language from the RECYCLE Act, which sets aside funding to increase consumer education and participation in the recycling system."
Several global entities recently announced new sustainable initiatives that have close ties to the building and construction and infrastructure sectors.
A "concrete" impact on plastics and construction
The Alliance to End Plastic Waste, a global non-profit organization, and the Center for Regenerative Design and Collaboration (CRDC), a South Africa–based company founded in 1997, announced Sept. 14 a partnership to scale up a system to convert hard-to-recycle plastic waste into a concrete additive used in building and construction applications. CRDC will develop a 14,000-square-foot production plant in York, PA, to increase its capacity. The company will also scale up its existing production plant in Costa Rica to a full-scale commercial capacity of 90 tons per day when fully operational by mid-2022. (The video above shows the Valle Azul sustainable housing project in Costa Rica, a collaboration between CRDC, Habitat for Humanity, Dow, and local organizations.)
When completed, the two facilities will be able to process up to 24,000 metric tons of plastic waste per year, CRDC said. They will accept all types of mixed plastic waste, which would otherwise be sent to landfills or be incinerated, to produce the concrete additive RESIN8, which is suitable for manufacturing concrete blocks and pavers, pre-cast concrete, and poured-in-place concrete. Concrete products manufactured with RESIN8 are up to 15% lighter or stronger, depending on its usage, with up to 20% better insulation properties than traditional concrete, according to the company. Concrete using RESIN8 has been used by Habitat for Humanity to build housing in Latin America.
"CRDC Global is proud to partner with the Alliance to End Plastic Waste to put circularity to work by scaling up the production of RESIN8, a product that has a positive impact on both the plastics and the construction industries," said Donald Thomson, Chairman and founder of CRDC Global. "RESIN8 was designed by and for the construction industry as a functional step toward net-zero. We spent years on research and development to ensure we have a process that can be rapidly scaled to help resolve the waste plastic dilemma." 
Renewable feedstock reduces carbon footprint of polypropylene sewer pipes
In another sustainable infrastructure development, two European companies recently introduced new polypropylene sewer pipes that are composed of more than 50% raw materials coming from certified renewable feedstock, which reduces the product's carbon footprint by up to 70%. Uponor Infra Oy of Finland and Borealis of Austria said that their Ultra Rib 2 Blue guarantees high performance and more than 100 years of service while maintaining existing quality standards and certifications.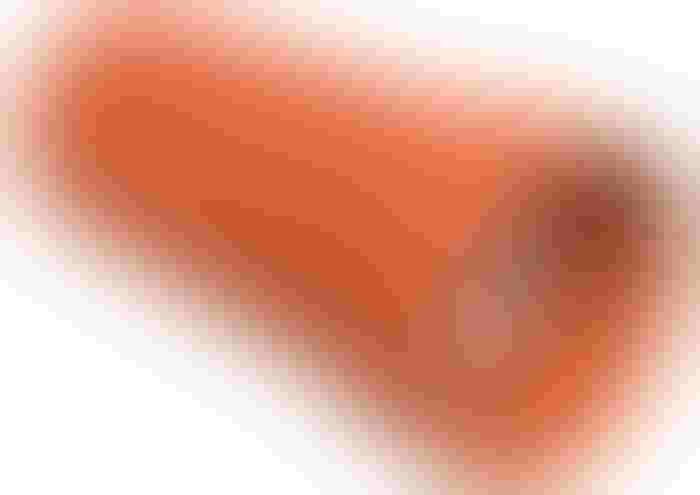 Uponor Infra and Borealis collaborated to create a gravity plastic pipe with a dramatically reduced carbon footprint.
The specifications of Ultra Rib 2 Blue are the same in terms of properties and performance as its standard Ultra Rib 2. The pipes are manufactured at Uponor's factory in Fristad, Sweden, certified to International Sustainability & Carbon Certification (ISCC PLUS). The product uses Borealis Bornewables, a circular polyolefin product manufactured with renewable feedstocks, which offers the same material performance as virgin polyolefins. As part of this certification, customers receive a sustainability declaration of the amount of renewable raw material with their delivery of Ultra Rib 2 Blue following the mass balance approach.
The reduction in the CO2 footprint is achieved by partially replacing fossil feedstock with renewable feedstock from waste and residue streams that is unsuitable for human consumption and traceable back to its first collection points. The chain of custody created by the ISCC PLUS certification ensures that Borealis' Bornewables portfolio and Uponor's Ultra Rib 2 Blue meet the high sustainability standards of ISCC PLUS, the companies said.
Data transparency is at the core of Ultra Rib 2 Blue and the Uponor Blue sustainable offering line, said Uponor. To help organizations meet their sustainability goals, the products are backed with independently verified data.
EPS builds energy-efficient homes
Also in Europe, better building insulation is a key objective of the "European Green Deal." Commercial and residential buildings are responsible for almost 40% of total energy consumption, according to Ceresana, a market research institute that focuses on plastics, chemicals, packaging, and industrial goods. The EU Commission is calling for a "renovation wave" to drastically reduce greenhouse gas emissions. EU countries are expected to invest approximately €200 billion a year to modernize the energy systems of homes and public buildings through 2030, Ceresana said.
Manufacturers and processors of expandable polystyrene (EPS), a popular insulation material, are benefiting from these initiatives to improve energy efficiency, the company said. The demand for EPS in 2020 was approximately 6.59 million tons.
EPS is a lightweight, strong foam that can easily be shaped and is traded under brand names such as Styropor or Airpop. The versatile material consists primarily of air and expanded polystyrene, with the addition of flame retardants and other additives, such as graphite. About 53% of the EPS market goes into construction products. Other uses include safety helmets, life jackets, beverage cups, and casting molds. The construction industry uses the low-cost material to insulate against heat, cold, and noise in new and old buildings. Its primary competitors are glass and rock wool, but insulating materials based on renewable raw materials are becoming increasingly popular, Ceresana noted.
Japan, South Korea, and some countries in the Americas also have ambitious climate protection goals for buildings. In Asia Pacific and the Americas, especially, EPS is not only used for insulation materials, but also is widely used for packaging seafood and electronic products. The packaging segment accounts for more than 40% of total demand for EPS worldwide. The Asia-Pacific region accounted for approximately 57% of global EPS demand in 2020, according to Ceresana. Per capita demand for EPS packaging is rising, especially in emerging and developing countries.
The fourth edition of the market study, "Expandable Polystyrene – EPS," can be purchased on the Ceresana website.
Sign up for the PlasticsToday NewsFeed newsletter.
You May Also Like
---