The Year Ahead in Resin Pricing
The Year Ahead in Resin Pricing
Make no mistake: 2022 will be an eventful year, as almost four million tons of new resin capacity come online in the United States while market dynamics and legislative action incentivize recycling.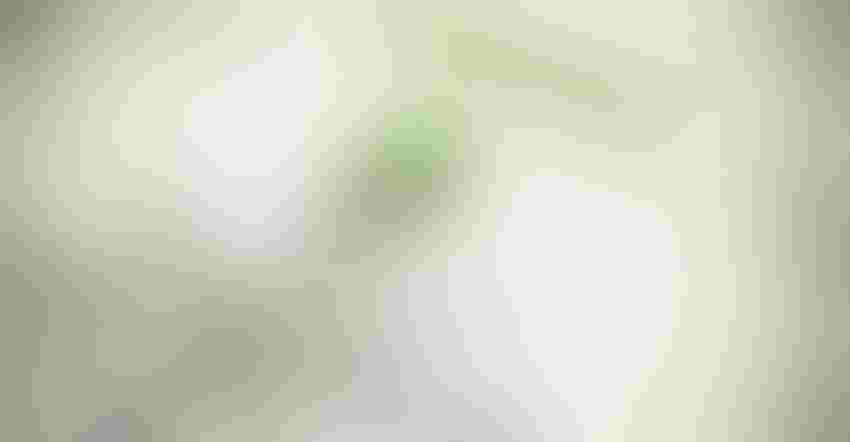 Image: Olivier Le Moal/Adobe Stock
More US resin capacity coming online, new opportunities for recycling, and the ripple effects of the wild ride of 2021 will affect resin prices in the year ahead, experts say.
"Resin producers in general learned a very valuable lesson during 2021, which is that the market could tolerate substantially higher resin prices before demand destruction takes the proverbial wind from the sails," noted Michael Greenberg, CEO of the PlasticsExchange. "All markets cycle, and the fourth-quarter decreases are a fairly natural back-end result to the massive rally seen during the first two quarters of 2021. Unless something comes to disrupt the economic recovery . . . it is likely that resin producers will at some point manage to tip the balance of supply/demand back into their hands and, with this pricing power, begin another bull leg of the market cycle knowing that the market could accept higher resin prices again." 
Added Brian Balboa, Director of Market Intelligence for the PlasticsExchange, supply is ample and buyers are anticipating further price decay. "We are also seeing producers lowering production rates so as not to build additional inventory, especially since North America is expected to see just under four million tons of new resin capacity come online next year." That capacity, he said, is expected to come from:
ExxonMobil and Sabic's Gulf Coast Growth Ventures facility near Corpus Christi, TX, featuring two polyethylene (PE) units with a combined capacity of 1.3 million metric tons/year.

Shell Chemical's $6 billion petrochemical complex in Pennsylvania, which includes three PE units totaling 1.6 million metric tons/year.

Bayport Polymers in Texas, which is expected to start a 625,000 metric ton-per-year linear-low-density (LLD) PE unit.

Canada's Nova Chemicals, which is expected to bring a 454,000 metric ton-per-year LLDPE unit to St. Clair, ON.  
"You also have imports still hitting US shores, especially on the West Coast, that [were] ordered months earlier [and] will be supplementing supply," Balboa added. "So, availability should be even more widespread."
Resin price erosion's last gasp?
Although December resin contracts "have not fully settled," Greenburg projects a decrease that will bring total fourth-quarter price relief for PE contracts to 15 to 17 cents per pound, and approximately 35 cents per pound for polypropylene (PP), including 28 cents per pound directly related to the decrease in PGP monomer costs and 6 to 7 cents per pound as a reduction of producer margins, which had expanded during 2021.
"Producers have nominated a 4-cent-per-pound increase for PE, with one producer seeking 7 cents per pound," Greenburg said. "While it is too early to know if they will achieve success as early as January, since overall supplies still seem plentiful, it does serve as a signal to the market that price erosion could be complete."
The PE increase could be implemented as early as January or February, he added, "if December exports ultimately prove to be much larger than they seem to be and/or if production rates were moderated significantly, or a meaningful disruption develops."
Meanwhile, PP "remains oversupplied, and the overall price direction will be largely correlated to PGP costs, which have already dropped substantially. PGP production capacity remains limited, and any significant production disruption could send monomer costs higher again." That said, without a PGP or PP production disruption, "it is likely that a further reduction in PP margins could be seen ahead."
New opportunities for recycling
Noting continued consumer demand for plastics recycling and use of recycled content — not to mention an increasing willingness to pay more for such efforts — James Ray of ICIS predicts that "it's a new world of opportunity for recycling."
Virgin resin typically has been cheaper than some post-consumer resin (PCR), like recycled polyethylene terephthalate (rPET), for several reasons ranging from fallen oil prices to increased natural gas supplies; increased demand for — but scarce supplies of — PCR; costs associated with reclaiming scrap and processing; and material properties.
However, a combination of market factors and potential legislative action could definitively incentivize the use of recycled resins regardless of higher cost, said Ray, Vice President of Consulting, Americas, for ICIS.
"The 5 Actions for Sustainable Change proposed to Congress by America's Plastic Makers and the American Chemistry Council, has the potential to become law in 2022," he explained. "It is ambitious, has the plastics industry support, and would be an easy legislative win for sustainability, as well as the largest legislation passed yet."
Ultimately, that could mean "mechanically recycled plastics and chemically recycled output can sell for substantial premiums, depending on the quality. Since 2014, US rPET has gone from selling at a $373/ton discount from virgin to a $184/ton premium in 2021. In Europe, rPET sells for a 30%-plus premium over virgin. Blended into virgin at 30% increases the cost by 9%," said Ray.
That's quite a shift given historic PCR performance.
"For most of the plastics recycling history," he explained, PCR "has been sold at a double-digit percent discount from virgin due to lower performance and a lack of end markets. Experience and cost models support that mechanical recycling was a tough business to make money in, and chemical recycling was not feasible in low oil price environments under conventional feedstock (bales) arrangements and off-take values."
More than $10 billion invested in chemical recycling plants
But now, with "over 2,500 mechanical recycling sites and over 150 chemical recycling facilities globally with approximately 60 technology licensors, listed in the ICIS Recycling Supply Tracker, recycling is big business. Globally, I estimate there are over $10 billion invested in chemical recycling facilities, with more likely to follow," said Ray.
"The future will be shaped by government legislation, which ranges from 30% recycling content mandates to $800/ton charges to landfill plastics and hundreds of dollars per ton in taxes on virgin polymers — a solution that governments frequently favor." 
In fact, a 30% US government mandate "will standardize matters for the future and remove a lot of confusion, but may also de-incentivize companies aiming for higher rates," according to Ray. "Smart chemical recyclers will gladly accept the waste plastics and only charge $600/ton to sustainably dispose of them — a move that will greatly improve the profitability of chemical recycling. Taxes on virgin polymer will push recycling but also increase the cost of plastics and likely incentivize less environmentally friendly options like paper bags, which produce far more C02 and require cutting down trees to produce."
Ultimately, "the future is bright for recycling, but there will be a lot of pain along the way, as the industry will struggle to evolve significantly and quickly," Ray concluded. "Mechanical recycling will face long lead times when seeking equipment to grow. Many advanced (chemical) recycling technologies will be developed and fine-tuned, and it will be years before the top performers emerge. Both will compete for limited feedstocks (bales) until collection systems become routine and integration occurs." 
Sign up for the PlasticsToday NewsFeed newsletter.
You May Also Like
---