Mexico's manufacturing boom lures U.S. molders
Mexico's manufacturing boom lures U.S. molders
Pick up any manufacturing trade publication and you can probably find an article about Mexico's booming automotive and aerospace sectors. Announcements from automotive OEMs, U.S.-based as well as Japanese and European carmakers, concerning new plant constructions and expansions are plentiful. So what does that mean for U.S. manufacturers, particularly the smaller Tier 2 and 3 suppliers to large multinationals, that want to serve these OEMs in Mexico?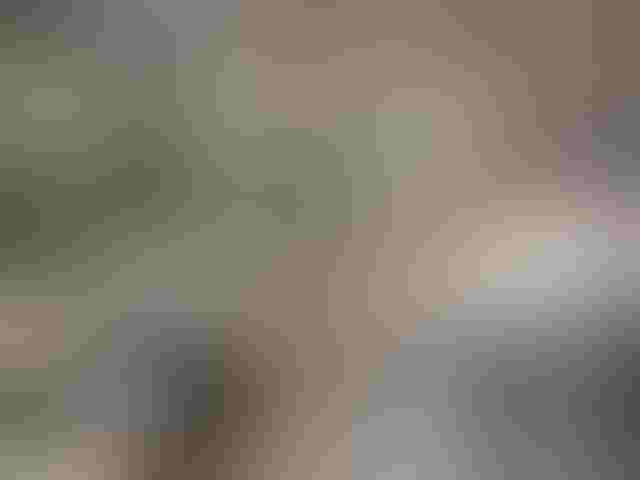 Pick up any manufacturing trade publication and you can probably find an article about Mexico's booming automotive and aerospace sectors. Announcements from automotive OEMs, U.S.-based as well as Japanese and European carmakers, concerning new plant constructions and expansions are plentiful. So what does that mean for U.S. manufacturers, particularly the smaller Tier 2 and 3 suppliers to large multinationals, that want to serve these OEMs in Mexico?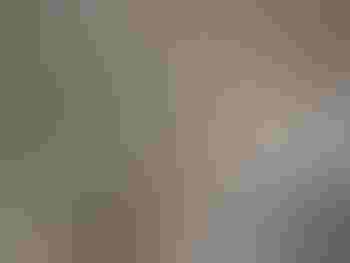 Evco Plastics has been operating in Monterrey, Mexico,
for more than 15 years.
For U.S. suppliers, Mexico offers a close-to-home base that makes supplying aerospace and automotive OEMs more convenient and cost effective than locating facilities in Asia. Daron Gifford, a Partner leading strategy consulting at accounting firm and consultancy Plante Moran, commented recently in an article that staying close to home is not an option these days. "Virtually every major automaker has developed global platforms for its product lineup, and suppliers are expected to support these programs," wrote Gifford.
While there has always been a degree of reluctance among molders and moldmakers to venture beyond the U.S. border into Mexico, there is certainly a lot of opportunity there. Some of the reluctance has been tied to finding skilled employees and trained management to run Mexican operations. A case study of Mahle's new HVAC manufacturing facility in Ramos Arizpe, Mexico, recounted by Gifford, offers some perspective on this. The plant was established next door to Behr GmbH, a company that also makes HVAC and engine cooling systems and that was acquired by Mahle in 2013. Mahle was able to bring in some employees from the Behr facility to help get the new Mahle plant up and running, along with an "outside engineer and a tooling specialist—both Mexican—to oversee the injection molding machines," Gifford said.
Wilm Uhlenbecker, president of Mahle Behr USA, shared that employee "turnover hasn't been a big problem in Mahle's Mexican facilities, in part because suppliers in the region have an informal agreement not to poach talent from their competitors." The financial risk was diminished, as well, because of Behr's presence in Mexico as an established supplier. "The company can expand the capacity of its assembly lines and injection molds on a step-by-step basis," wrote Gifford.
Cultural issues often come up when talking to Tier 2 suppliers like molders and moldmakers. However, cultural differences are not as insurmountable as many believe. "Given its proximity to the United States and its integration into North America's manufacturing network, Mexico doesn't present the cultural hurdles one might encounter in other emerging markets," said Gifford.
Mexico has become very competitive with China

Doug Donahue is VP of Business Development at Entrada Group, a company that helps small to mid-sized manufacturers quickly establish production capabilities in northern and central Mexico while minimizing cost and risk. According to Entrada Group, more than $10 billion of foreign direct investment has poured into central Mexico over the past 30 months. However, companies like Toyota, General Motors and Volkswagen aren't just setting up there to take advantage of less-expensive labor.
"At the macro level, Mexico's competitiveness has increased dramatically over the last two to three years vis à vis China and Asia," Donahue told PlasticsToday. "What was being produced by subcontractors in China has stayed [in China]. The big OEMs that have multiple locations are evaluating the best price to manufacture their products and components, and placing the work there.
"The trend across almost all industries is that manufacturing has become much more regional. They're producing in North America for the North American markets, in Asia for Asian markets. Over the last couple of years we've seen regionalism take off. The transplants, which started in the United States, are now opening operations in Mexico, and everything they're producing is predominantly for the North American market," Donahue noted.
Molders are identifying more opportunities to supply molded parts to a variety of industries, including the automotive, electronics and recreational vehicle markets, in Mexico. Evco Plastics, headquartered in DeForest, WI, is a multinational supplier with five injection molding facilities in the United States (Wisconsin and Georgia), three in Mexico (Monterrey and Juarez) and one in Shenzhen, China. The company operates a total of 150 molding machines across its various facilities.
Evco's business in Mexico has grown exponentially
"We like relatively small plants close to customers," Dale M. Evans, President of Evco Plastics, told PlasticsToday. Evco has been in Monterrey for more than 15 years and has seen its business grow exponentially over that time. "January was a record month, and in February we beat that record," Evans said. To accommodate growth and the "monster" 2,500-ton Engel press the company recently installed in its M1 Monterrey facility, Evco has invested in the plant's infrastructure, which now includes a 40-ton crane and cooling tower and an upgraded air system to service the 2,500-ton press, and other large machines the company is planning to install in the years ahead. "We have room for three of them," Evans commented. "The big press work is automotive and automotive-type components, such as the all terrain vehicle (ATV) business, which is expanding."
Additionally, the company also updated the fire sprinkler system to meet new codes and poured pads for two large silos, the first of which is being delivered in September. M1 was the company's first facility in Mexico; today it operates 250- to 2,500-ton presses at that plant. Forty of the plant's employees have been with Evco for the entire 15 years the company has been there.
M2, Evco's second plant in Monterrey, has also undergone a remodel. The facility had drive-in docks, which the company filled in to expand available space for machines. "We currently have 26 presses in this plant ranging from 25 to 220 tons, including the seven Milacron presses we recently added," said Evans, "but we have room for 34. We've updated the chiller systems, cranes and pneumatic systems. We also created a white room for some assembly processes. A RAM optical system was installed in the quality room."
M3 is Evco's 77,000-square-foot molding facility in Juarez, which has undergone a "simple remodel" that included updating the warehouse with storage racks; adding a 10,000-square-foot space for returnable packaging, which the company uses in its "green" initiative; new chillers and towers; and energy-efficient lighting in the facility. Evco operates 20 presses, including a 3,000-tn machine, in the Juarez facility.
Evans said that Humberto Garza, President of Evco Plastics de Mexico, is involved in the automotive cluster as President of the Tier 2 companies in that group. "Evco, in general, is not into automotive, but we do quite a bit of automotive in Mexico," Evans noted. "Some of our smaller machines in our M2 facility, which has white rooms and filtered air, are used to mold products for the cosmetic industry. We started there with lighting products—the world is being relit with LEDs—fixtures and housings."
The success that Evco has experienced in Mexico (business is up 10 to 12% this year, so far) has the company looking at a fourth plant in Mexico. "While it's always better to expand existing facilities, we've pretty much maxed out the space available to us in our plants," said Evans. "Eventually we'll have to go to a fourth facility there. That's always a challenge with some risk involved. However, if you never take the risks, you never learn to succeed."
MGS Group's recipe for success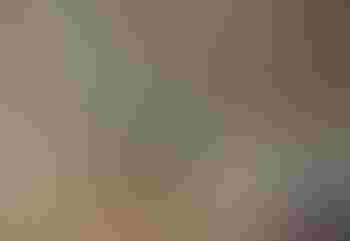 MGS Plastics plans to add an additional 20 molding machines to
its current fleet of 60 molders at its Chihuahua plant.
MGS Mfg. Group has had an injection molding facility in Chihuahua, Mexico, (MGS Plastics Chihuahua, S.A. de C.V.) since 2008, when the company purchased an existing custom molding operation (Sosa Plastics). "The combination of a well-built and maintained structure in a logistically placed and thriving industrial community, along with a solid work force as well as room for expansion, was a perfect fit for existing customer needs and our growth plans," said Michael Cummins, VP Operations.
In addition to serving the automotive industry in that region, MGS Plastics Chihuahua caters to the electronics and consumer markets. "Automotive is certainly a significant part of our business, but we do see growth in other sectors," commented Cummins. "This allows us to maintain a diversified portfolio of customers. Mexico continues to offer growth potential."
That is reflected in MGS Plastics Chihuahua's plans to expand capacity at the current location. "The expectation is that this will be completed within the next 18 months," explained Cummins. "The intention is to add an additional 20 molding machines to the current fleet of 60."
As far as challenges go, Cummins noted that they resemble those in the company's other manufacturing locations: Transportation costs, business regulations and currency fluctuations. "Building and maintaining an experienced team is a challenge," he noted, but it's not dramatically different from what the company experiences at other locations and facilities, he added. In some ways, the situation in Mexico may be even more promising. "We are hearing encouraging news regarding the government's commitment to manufacturing through educational support and infrastructure improvement."
Mexico is still relatively cost competitive in spite of the fact that costs have increased against China, noted Donahue. For suppliers looking to head to Mexico to supply customers, there are opportunities, but it can also be scary, commented Donahue. "Those Tier 2 suppliers are coming to serve their key clients, but they are not coming to North America just for one opportunity," he said. "They will become competitors in North America for the OEM business. Recently a client came to Mexico from Portugal, because its OEM customer told them it had to. The market will get even more competitive, which benefits Mexico, because it is a competitive playing field."
Donahue said he believes that we're not going to see moldmaking move to Mexico. "It's an art form—something you build with a tribal knowledge base, which is very difficult to duplicate quickly," he added. "What we are seeing in that industry is the aftermarket service base being established. Moldmakers have to establish a service and repair business. The paperwork and time it takes to ship molds back and forth across the border create delays and costs. That service business for molds is a key part of winning customers there. You won't find it, and you won't steal it. You'll have to develop it," said Donahue.
For molders it's a different story. Donahue noted that there's a huge shortage of quality molders in Mexico, and the ones who are there are swamped with work. "The OEMs will tell you there are not enough molders there and they need more of them to meet their production requirements," said Donahue. "There are still a lot of products and components coming from the United States and Canada, and they would like to get away from that. A lot of OEMs want to get more molders to come to Mexico."
Sign up for the PlasticsToday NewsFeed newsletter.
You May Also Like
---