Crude oil-to-chemicals technology could be game changer for chemicals industry
Crude oil-to-chemicals technology could be game changer for chemicals industry
Siluria Technologies and Saudi Aramco Technologies Co. are jointly developing a process that produces olefins directly from natural gas through oxidative coupling of methane, thus converting low-value off-gasses into higher-value olefins products while improving carbon efficiency.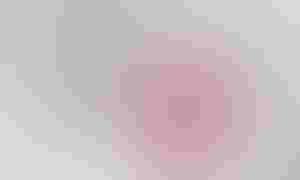 Siluria Technologies (San Francisco and Menlo Park, CA) and Saudi Aramco Technologies Co. (Dhahran, Saudi Arabia) announced this week that they would join forces to revolutionize the petrochemicals industry through crude oil-to-chemicals (COTC) and oxidative coupling of methane (OCM) technologies. According to analysis by IHS Markit's Don Bari, Vice President of Chemical Technology, this will "have a very significant impact on the chemical industry."
One of the most significantly disruptive technologies or categories of technologies being developed, based on sheer volume, is crude oil-to-chemicals, according to analysis from IHS Markit (London). "These projects, in effect, merge a refinery and petrochemical plant into one, and, thus, go well beyond the state-of-the-art refinery petrochemical integration by the implementation of new/reconfiguring unit operations into a refinery."
The objective of this technology is to shift product derived from a barrel of oil from the traditional 15% to 25% to 40% to 80% range of chemical feedstocks and non-fuel products. In a joint press release issued by Siluria and Saudi Aramco, Ahmad Al Khowaiter, CTO of Saudi Aramco, said, "Maximizing the output of high-value chemicals products from our future crude-oil processing projects is one of the key objectives in our downstream technology strategy."
The Siluria Technologies process, which produces olefins directly from natural gas through oxidative coupling (chemistry) of methane (OCM), is expected to further allow Saudi Aramco's future crude oil-to-chemicals facilities to create more value by converting the very low-value off-gasses (largely methane) into higher-value olefins products, which improves carbon efficiency and increases the volume of the barrel of oil directed to valuable fundamental petrochemicals, IHS Markit explained in its analysis.
In addition to those benefits, the Siluria OCM process also delivers significant reduction in carbon emissions over traditional ethylene production processes. An IHS Markit evaluation of total carbon dioxide emissions for the production of ethylene by various feedstock types shows that "the Siluria OCM technology is expected to be a net-negative CO2 producer per ton of ethylene/olefins produced because of the heat generation for the OCM exotherm, and methane production (partly) from CO2 is considered in our methodology as an offset to CO2 emissions."
IHS Markit estimates that the Siluria OCM process generates negative one ton of carbon dioxide emissions per ton of ethylene produced as compared to the more conventional naphtha-cracking process for converting crude to olefins, which is estimated at greater than 1.4 tons of CO2 produced per ton of ethylene produces. "This is a significant improvement in carbon emission reduction, while at the same time capturing greater value from the molecules," said IHS Markit's analysis.
The disruption to conventional petrochemical producers would likely be the loss of market position due to COTC's immense petrochemical volume, explained IHS Markit. "The global demand for ethylene and propylene are 160 million metric tons (MMT) and 111 MMT per year, respectively, and at approximately 4% annual growth rate, the required global annual capacity additions would be 6.4 and 4.4 MMT of ethylene and propylene, respectively. These volumes could nearly be supplied from two large-scale 200,000 barrel-per-day COTC complexes, instead of four conventional state-of-the-art naphtha-cracking light olefins plants."
Siluria Technologies, headed by former Royal Dutch Shell plc executive Robert Trout, notes that the oxidative coupling of methane to ethylene (and propylene) process converts methane to olefins in the presence of a catalyst in an oxygen-rich environment. "The catalyst reaction diverts roughly half of the carbon to the undesirable co-products of carbon monoxide (CO) or carbon dioxide (CO2)," said IHS Markit. "In this highly exothermic (heat-generating) reaction, Siluria exploits this exotherm by injecting ethane or propane into a second reaction chamber, where the light alkane is thermally cracked to the olefin."
IHS Markit's analysis notes that there has been considerable interest in this technology since the early 1980s, but efforts by major petrochemical companies at that time were unsuccessful and produced "undesirable products (CO, CO2 and coke)." 
Siluria has developed and "scaled-up a proprietary commercial, low-temperature OCM catalyst that can operate adiabatically with fewer stages at several hundred degrees centigrade lower inlet temperatures and at higher pressures. This catalyst produces a favorable yield and has a standard lifetime for a commercialized process."
IHS Markit concludes that the teaming of "a global hydrocarbon resource powerhouse such as Saudi Aramco with Siluria Technologies, a small, but innovative, process technology company, is expected to yield significant returns for both entities, but also drive the industry forward in process improvements and greater carbon efficiency, capital efficiency and value creation. While these technologies are capital-intensive, the commercial application of these two revolutionary technologies not only imparts greater carbon efficiency, flexibility and value to petrochemicals producers, but is also a significant route to greater carbon emission reduction, which has an untold value to chemical producers and to the sustainability of the industry. This sustainability value will likely only continue to increase as more consumers, investors and regulators seek greater environmental stewardship from petrochemicals producers."
Sign up for the PlasticsToday NewsFeed newsletter.
You May Also Like
---