Minneapolis medtech event continues partnership with Medical Alley Association
Minneapolis medtech event continues partnership with Medical Alley Association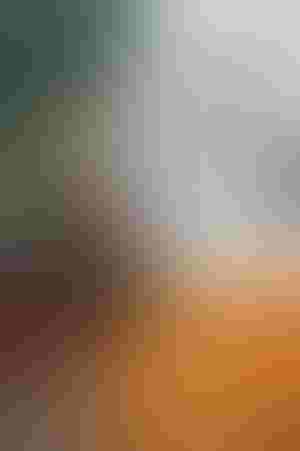 UBM Advanced Manufacturing Group (Santa Monica, CA) and the Medical Alley Association (MAA; Golden Valley, MN) have announced the continuation of their partnership at Medical Design & Manufacturing (MD&M) Minneapolis. The event, which takes place September 21 and 22 at the Minneapolis Convention Center, is co-located with PLASTEC Minneapolis as well as Embedded Systems Conference (ESC) Minneapolis, Automation Technology Expo (ATX) Minneapolis, MinnPack and Design & Manufacturing Minneapolis. The events will bring more than 600 suppliers and 5,000 industry professionals under one roof.
The partnership between UBM Advanced Manufacturing Group, which is part of UBM that also publishes PlasticsToday, and the Medical Alley Association benefits the medtech community as a whole with a conference program that focuses on new content designed to drive innovation in the industry, said Stephen Corrick, Senior Vice President of the Advanced Manufacturing Portfolio, UBM Americas. "Based in one of the most prominent medtech hubs in the world, the MD&M Minneapolis Conference covers the latest trends in medical design and manufacturing. We are excited to deliver a highly educational conference for an industry that's always on the cusp of new healthcare discoveries," said Corrick.
The partnership between UBM Advanced Manufacturing Group and MAA has developed a two-day, three-track conference covering topics such as emerging medical trends and structural heart innovations in addition to prevention and detection in cybersecurity.
Minnesota's Medical Alley region has a global footprint, but at the local level, it is a community that is continuously outperforming itself. According to Medical Alley Association's Q2 2016 Investment Report: "Investment in health technology is up 75% over the last four years with $227 million invested in the first half of 2016 alone." The last three years have seen more than $300 million invested in medical device companies as well as additional dollars funding a more diverse investment portfolio across all health technology sectors.
More than 600 exhibitors will attend the co-located MD&M Minneapolis and PLASTEC Minneapolis events in Minneapolis on Sept. 21 and 22, 2016. Click here for more information or to register to attend. Use the promo code PToday16 to receive free expo admission and a 20% discount on conference passes.
"Health technology leaders know Medical Alley as the driver of the evolution of healthcare and manufacturing. We're proud to partner with MD&M and the UBM Advanced Manufacturing Group to further advance this world-class conference and bring the world's medical technology innovators to Medical Alley," stated Shaye Mandle, President and CEO of the Medical Alley Association.
The association is a state-based member organization that works to promote Minnesota's Medical Alley by influencing policy at the state and federal levels.
PlasticsToday has interviewed some of the conference speakers on topics ranging from 3D printing in the medical space to how smart packaging can combat food waste. Read more by clicking on the headlines below.
FDA 'gets it' when it comes to 3D printing
How 3D printing is transforming healthcare
The war on food waste and how 'smart' packaging can help win it
Sign up for the PlasticsToday NewsFeed newsletter.
You May Also Like
---