The 10 Critical Milestones of Product Design, Part One
The 10 Critical Milestones of Product Design, Part One
In part one of this two-part article, design engineer Michael Paloian outlines the first four milestones of any product design project, from project planning to concept refinement, and notes the considerations that must be addressed during each phase along with the real-world factors that may disrupt the process.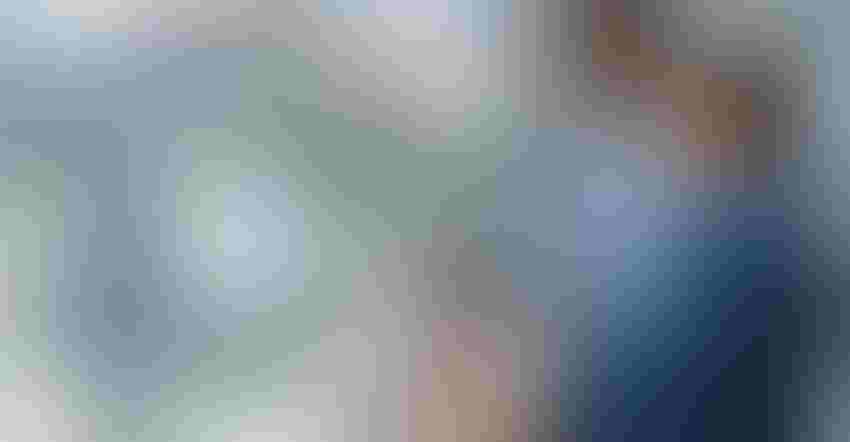 Image: Gorodenkoff/Adobe Stock
Most product-design projects progress through similar evolutionary steps of development, as outlined below:
Project Planning — Specifications, Schedule, Budget, and Risk

Concept Development/Exploration

Concept Refinement and Detailing

Engineering Development/Prototyping

Tooling Release and Fabrication

Testing, Verification, and Validation
Since design projects vary in complexity, some projects may require only a few of the steps outlined above while others may include many more phases of development. Each of the previously cited development steps can be considered a project milestone. This article will discuss the considerations that must be included within each of these milestones, as well as the real-world factors that often alter the best-laid plans.
Designing and planning a realistic product development program requires experience developing products as well as a creative utilization of available resources. Projects are often planned based on overly optimistic schedules combined with a naive assessment of technical challenges associated with the product. Deadlines are often set by marketing or financial managers whose decisions are based on their potential sales or cost. If these deadlines are not honestly evaluated and possibly challenged by strong engineering leadership, product introductions will be seriously delayed or launched with multiple flaws. Therefore, the first — and most crucial — milestone of any product development program is project planning.
1. Project Planning — Specifications, Schedule, Budget, and Risk
A well-planned project could be very simple or extremely complicated depending on the product. Planning the design of a completely new CAT scanner would be quite different from the design of an injection-molded plastic container. The former would require inputs from multiple contributors with expertise in various departments, which would be complied into a single overall development program. Planning the design of a plastic container literarily could be done on a napkin. Complicated projects would warrant GANT or PERT charts to track multiple interrelated activities, while simpler projects may only require a simple, linear timeline that could be prepared on a spreadsheet. Regardless of the complexity, the project planner must forecast completion of tasks based on cost, resources, risks, and time.
Tasks should be defined based on risk assessment and include contingencies within the allotted schedule and budgetary restrictions. Assessing risks and planning alternative pathways to reach critical milestones requires the planner to apply quantitative methods for determining the status of any event. All these complex parameters must be organized, prioritized, and inter-related based on a schedule, budget, and pool of resources, which typically includes people as well as equipment. It should be noted that a well-designed project plan is dynamic and responsive to changes that occur throughout a project. Although project planning and management is never officially done until the project is successfully completed, it can be unofficially completed after it has been released to the development team for implementation.
2. Research and Exploration
Every new product or update of an existing product requires some level of research. The use of the word research is somewhat liberally applied to this milestone since it is typically not scientific in nature. Product design research might include studying user behavior with a product or testing the unique application of a plastic material. New products are often regarded as innovative because the buying public has perceived them to be distinctly different from others within the same market. These differences could be based on a variety of features ranging from overall shape and style to creative use of materials or new technology. These concepts and ideas are derived from this initial research phase, where brainstorming sessions are conducted, information is obtained from focus groups, experimentation of new technologies is applied, and preliminary prototyping is done. Most medical products, for example, require extensive investment in researching the end user, who could be a clinician, patient, or both. These studies require well-prepared questionnaires and non-functional models to document the interaction of potential users with a mockup device during a simulated event. Sessions are often documented via videos that are later examined to define specific product features.
Proper completion of this milestone is critical to the product's success, since the features derived from these studies will define the utility of the product and its value. Product size, shape, weight, color, materials, ergonomics, and so forth are only a few of the many parameters determined from these studies. This milestone can only be completed after the specifications have been evaluated with an entire team of project contributors. These parameters often influence cost, manufacturing, engineering, marketing, and schedule.
3. Concept Development/Exploration
Project plans are never implemented exactly as written. Phases and associated tasks frequently overlap or are executed concurrently. Concepts are frequently developed from the very beginning of a project and continually created throughout a project. However, new product concepts and general aesthetics are typically conceived by industrial designers who frequently develop numerous design alternatives during the early part of the development cycle. These concepts are usually based on the research and specifications defined in the first phase.
Industrial designers are challenged with the interpretation of user requirements, technical considerations, marketing requirements, and safety within an aesthetically appealing enclosure that ultimately can be manufactured. Completion of this milestone requires constant communication between the industrial design team and numerous contributors within an organization. Selection of the best design direction usually involves key contributors from marketing, manufacturing, engineering, field service, sales, and upper management. The final decision will have a major effect on product acceptance, sales, and marketing. Early concept designs typically evolve through a series of iterations, which are evaluated based on renderings, animations, and non-functional models.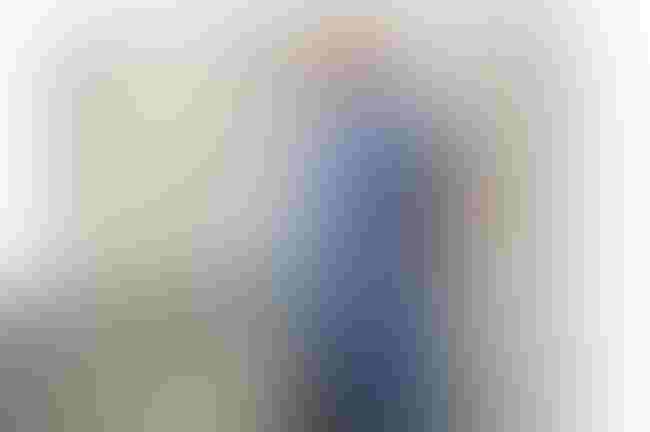 Design concepts based on rotational molding will be significantly different from those based on pressure forming or blow molding, and it behooves industrial designers to have a basic understanding of how different plastic molding methods might influence design. Image courtesy Michael Paloian.
It should be noted that realistic, effective design concepts are developed based on specific plastic manufacturing processes. For example, concepts based on rotational molding will be significantly different from those based on pressure forming or blow molding. It's therefore advantageous for industrial designers to have some basic understanding of different plastic molding methods and how they might influence design. Serious problems occur when an attractive concept is selected and modified during engineering development for a plastics manufacturing process. The compromises often degrade the design intent, resulting in an inferior product. The highest quality designs are conceived and executed based on specific manufacturing methods that enhance the overall concept. This requires an integrated design process combined with effective honest communication.
4. Concept Refinement and Detailing
Typical design evolutions progress to a stage in the project where initial concepts are edited down to one design direction based on numerous factors. The chosen design direction is sometimes based on one concept or, more frequently, a hybrid design based on a combination of features from different concepts. Initial concepts typically are devoid of numerous details since the design intent is focused on developing creative gestures expressing an overall image for the product. The selected concept must eventually be further developed to include many subtle details that may have been omitted from the earlier renditions. Details are added to the design based on more specific technical requirements as well as subtle aesthetic features throughout the concept-refinement phase. This development step requires the industrial design team to maintain clear and effective communication with all members of the development team.
Industrial designers must effectively communicate with engineers in various departments, including the plastics and tooling department as well as marketing, manufacturing, and purchasing to verify that the proposed design details are consistent with overall project objectives. Product details provide the design magic that makes a product look great. A simple rectangular or circular shaped product can become an irresistible, highly prized possession with the right details. However, well-executed details are also the most expensive features to include in a design. They require high precision, exceptional craftsmanship, and the highest levels of quality control. Molds must be constructed from the best steels, precision machined, and hand crafted. Plastic materials must comply with stringent specifications controlling color, gloss, physical properties, molecular weight, and so forth. Molded parts must conform to tight tolerances, surface finish, and overall physical performance specifications. All these requirements must be evaluated based on market, forecasted sales volume, return on investment, and projected product life cycle.
Completion of this milestone can be defined as the cornerstone of the product-design cycle, since it communicates corporate image, values, and overall business philosophy.
Read part two of this article by clicking here.
About the author
Michael Paloian is president of Integrated Design Systems Inc. (IDS), located in Oyster Bay, New York. He has an undergraduate degree in plastics engineering from UMass Lowell and a master's of industrial design from Rhode Island School of Design. Paloian has an in-depth knowledge of designing parts in numerous processes and materials, including plastics, metals, and composites. Paloian holds more than 40 patents, was past chair of SPE RMD and PD3. He frequently speaks at SPE, SPI, ARM, MD&M and IDSA conferences. He has also written hundreds of design-related articles for many publications.
Sign up for the PlasticsToday NewsFeed newsletter.
You May Also Like
---