Mars Wrigley Partners with Danimer Scientific to Roll Out Compostable Packaging
Mars Wrigley Partners with Danimer Scientific to Roll Out Compostable Packaging
Skittles packaged in Danimer's Nodax PHA material, engineered to break down in industrial and backyard compost units, will soon be on US store shelves.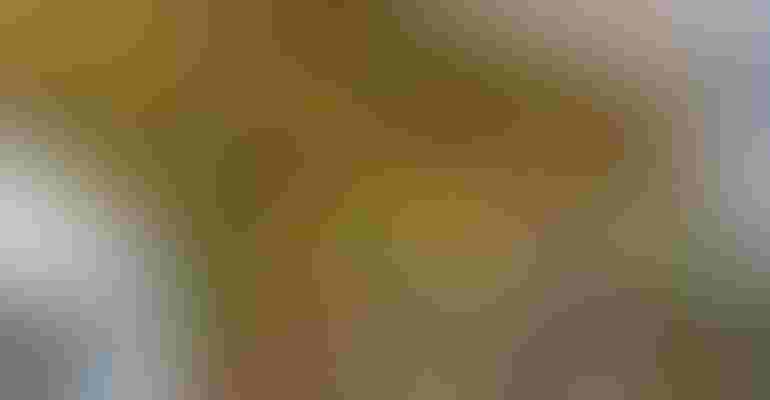 Mars moves to compostable packaging for Skittles candies.
Image: Mars Wrigley/Danimer Scientific
Snack giant Mars Wrigley has announced a two-year partnership with Danimer Scientific to advance home-compostable packaging. Mars Wrigley said it will soon introduce Skittles candy packaged in Danimer's Nodax polyhydroxyalkanoate (PHA) material in US stores.
Sourced from the seeds of plants such as canola and soy, Nodax PHA is produced through natural fermentation processes. Danimer Scientific (Bainbridge, GA) and Mars Wrigley (Chicago) plan to introduce Nodax PHA into flexible and rigid packaging that reliably breaks down in both industrial composting facilities and backyard compost units.
The ability to "home compost" Nodax provides consumers with the option of setting up a compost unit where the material will naturally break down alongside other organic substances, such as food scraps or yard waste, Danimer explained to PlasticsToday. "The material will reliably degrade in any circumstances where bacteria are present to break it down."
Nodax can serve as an alternative to traditional petrochemical plastic and has been certified as biodegradable in soil and marine environments. In addition to better end-of-life options, Nodax PHA is renewably sourced, making it a truly circular material that helps eliminate waste, said the announcement. "If a region does not have industrial composting facilities, Nodax PHA can also biodegrade in municipal solid-waste landfills that have landfill gas/energy (LFGE) projects," Danimer told PlasticsToday. "These are essentially 'wet' landfills that capture the methane that is emitted from decomposing food waste and use it to produce various forms of energy."
Mars Wrigley's collaboration with Danimer represents a "step change" for its packaging sustainability strategy and brings the business closer to its vision for a circular economy where no packaging becomes waste. As part of Mars Inc.'s $1-billion Sustainable in a Generation plan to help create a healthier planet, Mars Wrigley is testing a range of material solutions in markets around the world, such as mono-material and paper-based alternatives to make incremental progress toward its goals.
The aim of this collaboration is new, biodegradable packaging for various Mars Wrigley brands starting with smaller and single packs that are more likely to end up as litter and are less likely to be recycled. Initial development work in North America will begin with the underdeveloped recycling infrastructure where littering and leakage into nature are especially problematic. Mars Wrigley's first on-the-shelf offerings are tentatively targeted for late 2021 or early 2022, featuring its Skittles brand in the United States.
Danimer currently has a manufacturing facility in Winchester, KY, to produce Nodax. "The first phase of Danimer Scientific's plan to commercially produce PHA is currently online, and we are scaling up to reach a manufacturing capacity of 20 million pounds per year," said Danimer in response to questions posed by PlasticsToday. "Phase 2 will come online by Q2 2022 to triple this capacity. We are also planning to break ground on a greenfield facility in 2022."
"The impact of plastic on nature is one of the major sustainability challenges of our generation. There are no simple solutions, and transformational innovation is necessary," said Alastair Child, Mars Wrigley VP of Global Sustainability. "Collaborating with Danimer to advance this breakthrough technology represents a major step to creating positive societal impact and better environmental outcomes across the full lifecycle of small, flexible packaging."
Mars said it will continue to evaluate opportunities to scale this sustainable packaging technology across its portfolio of brands and categories.
Sign up for the PlasticsToday NewsFeed newsletter.
You May Also Like
---