Plastic packaging trends to watch for in 2015
Plastic packaging trends to watch for in 2015
There's always a lot of excitement on the horizon for plastic packaging. And for good reason, the market continues to drive innovation in the packaging market as a whole. Innovation is the trend that never stops for packaging. With that in mind, here are some other trends to pay attention to in 2015 for the packaging sector. Crude oil prices
There's always a lot of excitement on the horizon for plastic packaging. And for good reason, the market continues to drive innovation in the packaging market as a whole. Innovation is the trend that never stops for packaging. With that in mind, here are some other trends to pay attention to in 2015 for the packaging sector. 
Crude oil prices
It all boils down to cost, right? And the falling oil prices is quite a story for the global economy. It is generating concern for oil companies, while at the same time, consumers are proudly posting pictures of the low cost of gas to fill up their cars. But how will the lower oil prices impact plastic packaging?
"While falling oil prices have created mayhem for industries like energy, the plastic packaging industry is well positioned to capitalize on the situation," according to Zacks Investment Research. "Falling oil prices will not only provide a cost tailwind but will also boost demand due to the increasing disposable income at the customer level."
"Resin accounts for 35% of cost of goods sold of Bemis Co. and Sealed Air Corp. Sonoco Products Co. will also benefit given that 6% of its cost of goods sold is tied to resin and plastic film. Another company that will stand to benefit from this is Berry Plastics Group which is reportedly one of the largest global purchasers of plastic resins, more than 2 billion pounds annually," the report stated.
So we'll keep an eye on the impact of those lower oil prices.
Collaboration
Whether it is partnering together on designing a new type of packaging or signing licensing agreements to launch a new technology, collaboration helps drive innovation in packaging. One company that takes the collaboration idea to a new level is Dow Packaging and its Pack Studios.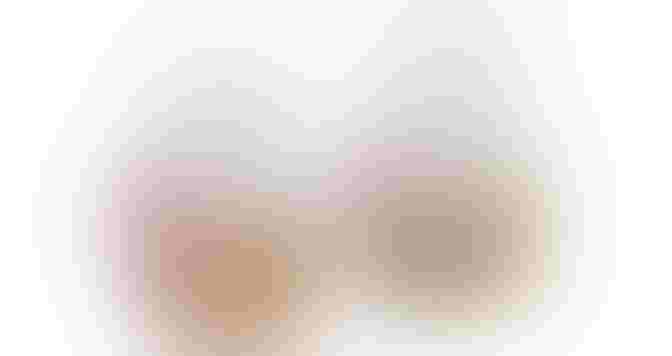 Earlier this year, Dow Packaging announced that flexible packaging converter, Ampac, is now a licensee of its PacXpert Packaging Technology and is authorized to sell packages in North America.
There are four Pack Studios locations - Freeport, Texas; Horgen, Switzerland; Sáo Paulo, Brazil; and Shanghai, China. Each center features a collaboration room, laboratory facilities and fabrication and testing equipment, providing a forum where customers can collaborate with a dedicated Dow technical team and an external network of industry professionals. Such collaboration engagements extend beyond Dow customers where value chain members such as converters, brand owners, machine manufacturers, packaging design agencies, academic bodies and retailers can come together to innovate and accelerate packaging innovation.
Convenience
Packaging continues to go on a diet - from lightweighting the actual package to producing smaller, lighter and easily disposable packaging. There are plenty of studies that show providing consumer convenience enhances brand appeal, which is the power of the package at its finest. We expect to see even more resealable packaging in all kinds of variety. In addition, customers also want easy-to-use, easy-to-handle packaging.
Eco-friendliness/recycling
Using materials in a responsible manner and promoting recycling will continue to be major topics for packaging in 2015. Plastic recycling rates are growing and it must continue to increase. Recycling needs to be on the minds of everyone in the supply chain and as such, more communication on the recyclability of plastic packaging will be a focus. For example, when you attend NPE2015, be sure to check out the Zero Waste Zone, which is an industry effort to educate attendees on the recycling and reuse of plastics materials. The zone will feature a recycling pavilion, sustainability pavilion, recycling demonstrations and more.
In addition, as PlasticsToday's Karen Laird has reported on, packaging remains a key area for bioplastics. Expect to see more bioplastics packaging stories in 2015.  
Sign up for the PlasticsToday NewsFeed newsletter.
You May Also Like
---