Natta Award goes to Swedish scientist Albertsson
Natta Award goes to Swedish scientist Albertsson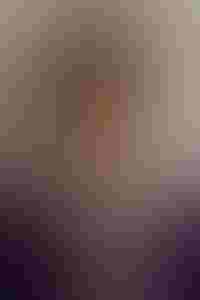 Ann-Christine Albertsson, recipient of the Natta Award, is a professor in the Polymer Technology Department at the Royal Institute of Stockholm.
The Giulio Natta Award, named after the Italian chemist and Nobel laureate who discovered polypropylene, was awarded last month to
Ann-Christine Albertsson
, a leading scientist recognized for her contribution to the interdisciplinary areas of polymers and biological sciences. 
The award, presented to Albertsson on May 16 during a ceremony in Ferrara, Italy, consists of a €5000 monetary award and a silver medal depicting the face of Giulio Natta (1903-1979), who, in 1963, won a Nobel Prize in chemistry for his work leading to the discovery of polypropylene (PP). The prize is awarded to a senior researcher whose scientific activity contributes substantially to improving our quality of life and leaves a significant mark on society. Natta did most of his experimental work at the University of Ferrara.
Albertsson is a professor in the Polymer Technology Department at the
Royal Institute of Stockholm
(Sweden), where she earned her doctorate and has lectured since 1980. She is among the world's experts on degradable and/or renewable polymers, as well as synthesis and modification of polymers. She has published extensively in international scientific journals, with more than 5000 citations, and is the editor of seven books. Examples of her research work that have gone on to commercial use include the resorbable polyesters for tissue engineering, which are used as scaffolds to grow bone tissue out of stem cells. Her current research includes work on biomedical functional polymers among other projects.
—
[email protected]
Sign up for the PlasticsToday NewsFeed newsletter.
You May Also Like
---