Whirlpool refrigerators become first commercial application for a polyurethane insulation system using HFO blowing agent
Whirlpool refrigerators become first commercial application for a polyurethane insulation system using HFO blowing agent
Whirlpool Corp., the world's largest producer of major appliances, has begun the first commercial use of a polyurethane refrigerator insulation system with a HFO (hydrofluoroolefin) blowing agent.The polyurethane is a new formulation of BASF's Elastocool rigid foam. It is used with Honeywell's Solstice liquid blowing agent (LBA), an HFO with an ultra-low global warming potential (GWP) of 1. Traditionally used hydrofluorocarbons (HFCs) have GWPs between 700 and 1000
Whirlpool Corp., the world's largest producer of major appliances, has begun the first commercial use of a polyurethane refrigerator insulation system with a HFO (hydrofluoroolefin) blowing agent.
The polyurethane is a new formulation of BASF's Elastocool rigid foam. It is used with Honeywell's Solstice liquid blowing agent (LBA), an HFO with an ultra-low global warming potential (GWP) of 1. Traditionally used hydrofluorocarbons (HFCs) have GWPs between 700 and 1000
Whirlpool is using the new insulation system in a line of consumer refrigerators. It is the first time that this type of system has replaced a traditional HFC-based foam blowing agent in residential appliances.
The new Elastocool/Solstice insulation system is designed to provide several advantages, including improved shelf life stability of materials, and that gives Whirlpool plants increased operational flexibility.
The system gives the Whirlpool refrigerator a 2-3% overall increase in energy efficiency, due to its better insulating properties. It provides better foam distribution during production, for more consistent and uniform energy efficiency.
The system also offers reduced de-mold time during production, which the appliance maker can leverage to reduce cycle times and improve plant throughput.
The rigid foams have a fine, closed cell structure. The chemistry of the material is designed to provide improved mechanical and physical properties.
Whirlpool announced its intention to switch its U.S. refrigerator manufacturing from HFCs to HFOs back in mid-2012. That was shortly after the Solstice LBA received approval under the EPA's Significant New Alternatives Policy (SNAP). The LBA has a 99.9% improvement in the global warming potential over the most commonly used blowing agent in the United States, HFC-245fa.
Other appliance companies have begun to shift away from HFCs. GE Appliances, in 2011, switched its Decatur, AL plant from using HFC-134a to using cyclopentane, a hydrocarbon, as its foam-blowing agent in top-freezer refrigerators. The change made GE the first full-line appliance OEM to use cyclopentane as an insulation foam-blowing agent in residential refrigerators. In March 2012 GE opened a new plant at its Appliance Park manufacturing campus in Louisville, KY, to produce bottom-mount, French-door refrigerators with cyclopentane as the blowing agent.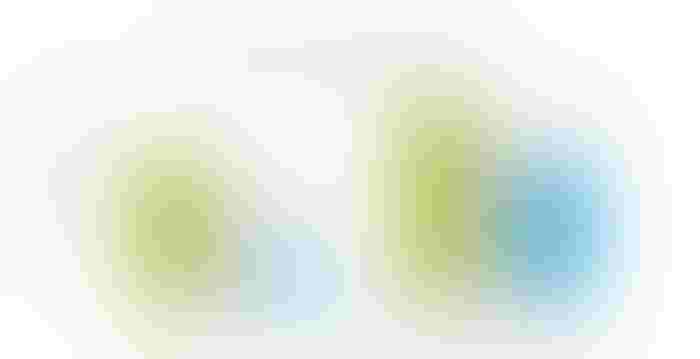 Source: Honeywell
Initial GE tests on Decatur-made refrigerators showed that the new blowing agent increased the efficiency of the insulating foam compared to the previously used HFC-134a. GE later reported that all its cyclopentane refrigerators exceeded U.S. Energy Star standards.
However, Honeywell, the Whirlpool supplier, believes its LBA offers better energy efficiency improvement than cyclopentane. It points to a trial conducted Whirlpool, in which 600-liter residential refrigerators and freezers using an optimized Solstice LBA showed significantly better energy efficiency improvement than did cyclopentane.
The table, above, is from Honeywell and shows data on insulating performance (lambda) of cyclopentane, HFC-245fa, and Solstice LBA.
Sign up for the PlasticsToday NewsFeed newsletter.
You May Also Like
---