Resin Price Report: Spot Prices Drop as Producers Struggle to Move Inventory
Resin Price Report: Spot Prices Drop as Producers Struggle to Move Inventory
Producers remain under pressure as resin storage costs rise, empty railcars are hard to find, and new capacity is poised to come online.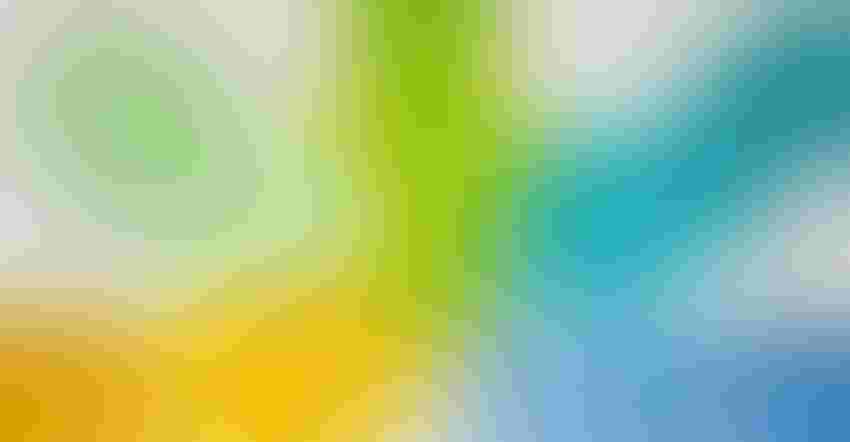 Image courtesy of Alamy/Zoonar GmbH
The dog days of summer are living up to their name in the commodity resin trading market, at least for sellers. Resin prices continued their downward trek the week of August 15, after taking a short-lived sabbatical just a week earlier. Additional industry data released this week reminded the market that long-supply/weak-demand fundamentals continue to weigh on the polyethylene (PE) and polypropylene (PP) markets, as do continued global economic concerns, reported the PlasticsExchange in its Market Update. This has made buyers reluctant to make large purchases, and overall slack demand provides buyers with leverage to push for lower prices.
The drop in spot levels also comes as producers remain under pressure to clear out material as storage costs rise, empty railcar availability is limited, and brand-new production capacity is set to come online over the next three to four months. The overhang of material remains a heavy burden on producers looking to reduce stockpiles. Resellers that desire reduced on-hand inventories continue to offer spot cars back into the market.
Yet, resin price increases remain on the table
In the meantime, price increases remain on the table, at least for PE, as a protective measure, especially as hurricane season typically is at its most dangerous in the late third quarter and early fourth quarter. Logistics issues persist, as well, with a rail embargo in California still in place and extended lead times needed at the port. Rail congestion has the potential to become even more of an issue, if rail worker unions and rail carriers cannot come to a new labor agreement by Sept. 16. Houston warehouse packaging schedules are backed up with some rail holding tracts already full. This has all placed extra demand for ready-to-go truckloads.
As we near the end of the month, present spot levels point to an August contract increase of around $0.02/lb, according to the Chicago-based resin clearinghouse. That would be the first contract increase since March.
PE resin trading stalls
PE resin trading activity stalled last week as buyers continue to wait for better bargains ahead. The two-cent drop in spot PE commodity-grade prices also came with a decline in completed orders at the PlasticsExchange trading desk, although a good number of inquiries still came in. A steady flow of off-grade railcar offers showed up in the domestic market, while plenty of prime PE was available for certified export at deeply discounted prices. Some processors were out seeking prime truckloads for immediate shipment at off-grade railcar pricing, but suppliers kept their arms folded.
The big mover last week at the PlasticsExchange was high-density (HD) PE, which was spread between Blow Molding and Injection grades. Low-density (LD) PE and linear-low-density (LLD) PE for both Film and Injection also changed hands during the week, but volumes were limited compared with previous weeks. Overall availability is deemed very good, but there is still some tightness for Hexene LLD and medium-density PE due to an ongoing force majeure.
PP resin prices drop two cents
PP activity and completed volumes were slightly below average, but it was a decent week nonetheless, according to the PlasticsExchange, considering market conditions and earlier month results. Collective upstream PP inventories quickly swelled to heavy levels, and sales, while not terrible, have been below average, awaiting a catalyst to spur downstream inventory additions. The two-cent drop in PP prices came alongside weaker spot polymer-grade propylene (PGP) costs while resin supply conditions improved.
The best demand was seen for low-flow co-polymer PP and mid-melt homo-polymer PP. Though availability continues to improve, general supplier availability of Prime truckloads was still limited. They are well-supplied through the PlasticsExchange trading desk's market-making inventories, however, which carries a premium.
Spot PP prices are down roughly a nickel so far this month. Spot prices fell $0.07/lb in July, $0.05/lb in June, and $0.04/lb in May. Spot prices are down roughly $0.21/lb cents since late April/early May, as spot PGP is down roughly the same amount. Given current market conditions and a relative lack of margin erosion in PP contracts, the PlasticsExchange expects to see further deterioration in the coming months, barring a major supply disruption.
Read the full Market Update, including news about PGP pricing and energy futures, on the PlasticsExchange website.
Sign up for the PlasticsToday NewsFeed newsletter.
You May Also Like
---