Founder of Solegear Bioplastic Technologies steps down
Founder of Solegear Bioplastic Technologies steps down
Solegear Bioplastic Technologies (Vancouver, Canada) announced last week that the board of directors has accepted the resignation of the Company's Chief Executive Officer and member of the board, Mr. Toby Reid.No reason for the resignation was given, although Mr. Reid did comment that he was excited about the opportunity to spend more time with his family.
The board has approved the appointment of Mr. Paul Antoniadis, a director of the Company, to serve as interim Chief Executive Officer. As a Solegear director, investor and advisor to the management team, Paul has played an integral role in building Solegear's commercial activities, strategic partnerships, and supply chain capabilities. He has extensive consumer technology and multi-channel retail achievements across North America, Asia and Europe—a background that will be very helpful as the company navigates the next phase of its growth.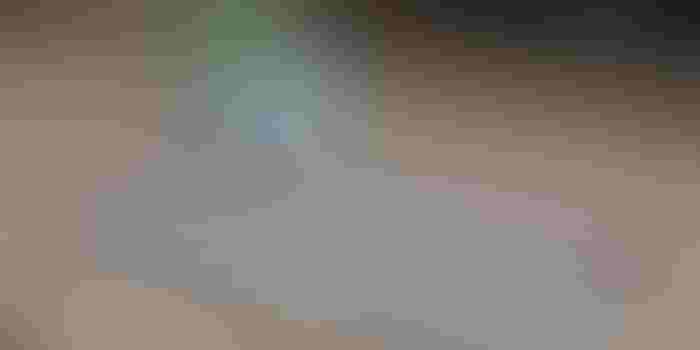 Bioplastic packaging for Neoperl's OEM aerator products.
Toby Reid founded Solegear in 2006. Early on, the company entered into an R&D agreement with the University of British Columbia, using their labs to carry out product development. By 2010, Solegear had developed Polysole, touted as a recyclable, compostable bioplastic suitable for thermoformed and injection molded rigid consumer packaging applications, which is based on PLA with a natural additive formulation; and a biocomposite called Traverse, consisting of a conventional thermoplastic matrix filled with bio fibers, such as rice husks, hemp husks or flax fiber. The company opted to scale up from pilot production by entering into tolling agreements, which allowing production on scales of up to several hundred million pounds. Besides producing on commercial scale, the company also continued to collaborate with a number of Canadian research institutions on the further development of its technologies.

Of late, Solegear has been particularly active on the news front. At the end of March, it announced that it was commencing trading on the TSX Venture Exchange at market open March 31, under the symbol SGB. In conjunction with the listing, Solegear completed a $4.2 million financing round to support the company's growing sales and marketing, and product development and delivery activities.
The company also secured several partnerships designed to further commercialize its bioplastics formulations to customers in the US market, including: R-pac International (New York), a global supplier of branded packaging for retailers and designers; Thermoform Engineered Quality (Huntley, IL), an industry-leader in the retail and medical packaging space; and Ex-Tech Plastics, an Illinois-based plastics and bioplastics extruder.

In the first week of June, the company reported that it had successfully secured an order for a line of bioplastic packaging for Neoperl's OEM aerator products. Neoperl, a German-Swiss manufacturer of plumbing components, began using the packaging this year and recently placed a repeat order for a 6 month supply.
And just yesterday, it became clear that the collaboration agreement with injection molder Columbia Plastics (Surrey, British Columbia, Canada), which was announced at the beginning of May, is already bearing fruit:  TOPS Products Canada, a manufacturer of office supplies, who has been working with Columbia Plastics for over 50 years, is launching a family of plant-based desk organization & accessory office products to the office products retailer segment in Canada, made from Solegear's Polysole bioplastic. Initial orders, said the company, are estimated at up to 30 tons of material. The first office products developed through this strategic partnership are expected to be launched in late 2015.

In short, the outlook seems bright, with Solegear appearing to be poised for expansive growth this year. And Toby Reid, who will remain as Strategic Advisor to the company, said that he remains "very positive about Solegear's future".

"It has been very rewarding to have taken Solegear from the dream stage working out of my basement to where it is today," he said. "I've been fortunate for the opportunity to work with some great people in our industry and to have led the development of great partnerships for Solegear. Serving our customers has always been our number one focus and I'm leaving the company in good hands to continue that commitment. "

 
Sign up for the PlasticsToday NewsFeed newsletter.
You May Also Like
---