Market watcher Lux Research analyzes additive manufacturing startup and technology landscape
Market watcher Lux Research analyzes additive manufacturing startup and technology landscape
Rates both newcomers and incumbents by various metrics in order to rank them by business execution and technical value, thereby identifying most promising firms in the field.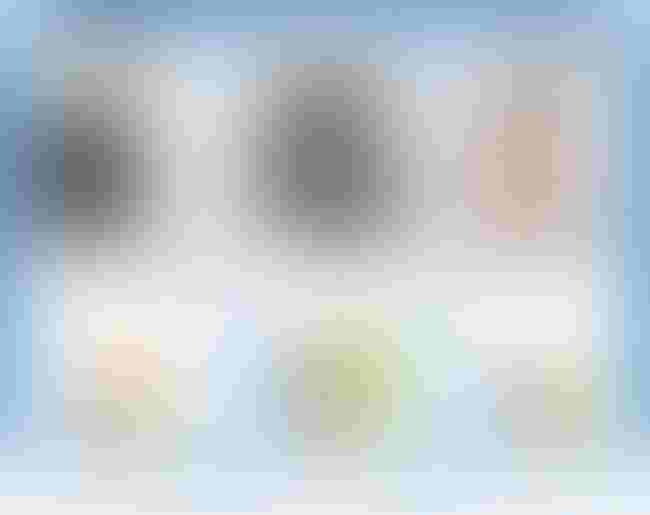 The additive manufacturing field is crammed with numerous start-ups vying to establish their niches and differentiate themselves from peers. Manufacturers looking to innovate may in fact find it challenging to sift through the wealth of options available when searching for an equipment vendor or even a development partner.
To the rescue comes market research company Lux Research, which has employed a framework to assess startups and incumbents throughout the world, rating their business execution and technical value using various metrics, and thereby classifying them by their perceived potential.
More details will be given by Dayton Horvath, the researcher at Lux Research responsible for the study, in a presentation on Tuesday, June 13, at a conference at the co-located PLASTEC East and MD&M East event organized by PlasticsToday's publisher UBM.
One interesting finding of the study is that while incumbents, which include listed companies, are the ones with the track records that have earned the trust of end users, it is often the startups that can innovate faster to capture customer demand. Horvath highlights three startups in particular that have carved out niches and established leadership positions in the field of continuous fiber-reinforced 3D printing.
Find out what's new and what's coming in 3D printing at the 3D Printing Summit at this year's PLASTEC East event in New York City in June. Go to the PLASTEC East website to learn more about the event and to register to attend.
"Although there is an entire ecosystem of fiber-reinforced composite 3D printing companies and printable materials, only Continuous Composites, Markforged, and Arevo have demonstrated technologies that incorporate continuous fiber into each layer of a printed part, making them the startup technology leaders driving widespread adoption of automated chopped and continuous fiber-reinforced part production without large-scale capital expenditure," noted Horvath in a recent blog. All three companies were founded in 2013, have raised angel or venture funding, and have numerous patent applications filed, with all three having at least one U.S. patent granted.
Continuous Composites uses fast UV light-curing thermosets reinforced with any combination of continuous fibers including fiberglass, carbon fiber, Kevlar fiber, copper wire, or fiber optic strands on a five-axis gantry system.
Markforged uses a nylon or chopped carbon fiber-reinforced nylon that can be reinforced with fiberglass, carbon fiber, or Kevlar fiber on a three-axis gantry system.
Arevo uses high-performance engineering thermoplastics such as polyetheretherketone (PEEK) and polyetherketoneketone (PEKK) reinforced with chopped carbon fiber and/or continuous carbon fiber using a six-axis robotic arm.
Other newcomers of note are Adaptive3D, which is said to be very well positioned with a strong material portfolio for sterolithography 3D printing, and Oxford Performance Materials, which has a solid position in selective laser sintering (SLS) of PEKK and other advanced engineering plastic for medical applications such as customized implants for bone replacement.
Additional players with interesting market positions according to Lux Research include Germany's Apium Additive Technologies, which offers fused filament fabrication (FFF) solutions for high-end engineering plastics such as PEEK, polyacetal (POM), polyvinylidene difluoride (PVDF) and polyether imide (PEI), and Italy's Roboze, which has developed a beltless, gear-driven FFF 3D printer for use with PEEK, PEI, carbon-filled polyamide (PA), and various styrenic resins, among others.
Continuous fiber 3D printing options currently available in the market and how they rate.
Sign up for the PlasticsToday NewsFeed newsletter.
You May Also Like
---