Earth Day 2020: How Chemical Recycling Is Building Sustainable Solutions
Earth Day 2020: How Chemical Recycling Is Building Sustainable Solutions
April 22 marks the 50th anniversary of Earth Day, and we expect to hear a lot of anti-plastics messaging this week as a result. As an antidote, here is the latest installment in our series highlighting how the plastics industry also is contributing to building a more sustainable future.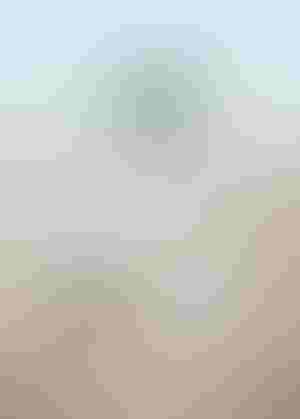 Chemical recycling, aka "advanced recycling," provides a way to rid the world of difficult-to-recycle plastics and produce many valuable end products. According to information supplied by Eastman Chemical (Kingsport, TN), chemical recycling alters the physical form of used plastics, either by dissolving the plastics with chemicals or using heat to break down polymers into their original components (monomers), resulting in a purified form of plastic or chemical products and feedstocks used to create new plastics, fuels, or other products.
A report from McKinsey & Co., "How Plastic Waste Recycling Could Transform the Chemical Industry," noted that chemical recycling could be a viable method for recycling in "emerging-market countries" that lack the infrastructure for waste collection and management, including sorting trash into different waste streams. "Monomer recycling, although it is inherently restricted in its application to condensation-type polymers such as PET and polyamide, has the potential to generate some of the highest (11.2%) plastics recycling profitability levels," said the report. "This is because monomer recycling can avoid the capital investments needed for steam crackers and aromatics plants, as well as the high-capital-cost plants required to make PET and polyamide intermediaries."
In February 2020, less than a year after Eastman launched its innovative chemical recycling technologies to accelerate the circular economy, Eastman received a sustainability innovation award from the Plastics Industry Association (PLASTICS) for its carbon renewal technology, a "game-changer" for recycling that can make a substantial impact on the global waste crisis, said Eastman.
Eastman's methanolysis process converts waste plastics back to their monomer building blocks. Graphic courtesy Eastman Chemical.
Using carbon renewal technology, Eastman will recycle millions of pounds of carpet this year that otherwise would have gone to landfills, and it will recycle other materials from a variety of sources — such as single-use packaging — that traditional mechanical methods cannot process. On Nov. 5, 2019, Eastman announced it had reached an agreement with Circular Polymers to provide "recycling of post-consumer carpet through its carbon renewal technology and convert it into new materials to serve new and useful purposes," said the company.
Circular Polymers, with corporate headquarters in Wilmette, IL, specializes in reclaiming post-consumer waste products for recycling at its plant in Lincoln, CA. Under the agreement, Circular Polymers will collect polyester carpet from homes and businesses and recycle it at the company's California reclamation facility, where it utilizes a unique processing technology that efficiently separates the PET fiber from the carpeting. Circular Polymers densifies the fiber, which enables its efficient transport by railcar to Eastman's Tennessee manufacturing site for chemical recycling, where it will produce new materials with certified recycled content. Those materials will be used to manufacture products used in Eastman's markets, including textiles, cosmetics, personal care, and ophthalmics.
Creating a circular story for plastics
Holli Alexander, Strategic Initiative Manager of Global Sustainability for Eastman, told PlasticsToday that the company is excited about this "transformation" in chemical recycling. "While many of these recycling technologies are not brand new, we're at an unprecedented place in time where we need to create a circular story for plastics. That necessitates bringing all types of solutions to the table.
"Advanced recycling technologies means that we can process materials that otherwise may not be mechanically recycled, such as different types of plastics and different polymer families. Another huge benefit of chemical recycling is that it gives us a chance to produce products that do not show degradation over time. Chemical recycling can create infinitely recyclable materials and we're excited to have the technical expertise in this field."
PlasticsToday marks Earth Day's 50th anniversary April 22 with a series of articles highlighting the real efforts that the plastics industry is taking to mitigate plastic pollution and develop effective and viable sustainable solutions. You can find all of the relevant content by typing "Earth Day 2020" in the search box at the top of the home page.
Eastman's two distinct technologies — polyester renewal and carbon renewal technologies — offer two solutions. Carbon renewal can take a variety of materials, including PLA, which currently has no mechanical recycling stream, and bring the waste plastic back to its molecular level — carbon and hydrogen. "We use that to create acid and use [synthesis gas] by-product in a variety of applications," explained Alexander. "We can make some really interesting thermoplastics, such as Treva."
PE renewal takes waste plastics back to the monomers through Eastman's methanolysis process to create PET and ethylene glycol. "We can take those monomers, remove the dyes and repolymerize the material to create new thermoplastics," said Alexander. "That's the biggest benefit to these processes. Aesthetically and from a performance standpoint — and the part we're getting excited about — is the opportunity to make choices about which solutions are optimal, depending on if we get a stream of material that will be a great feedstock or if we have a broader mix of materials that will be better for our carbon renewal process."
In 2020, Eastman expects to recycle up to 50 million pounds of waste materials via carbon renewal technology, which began commercial operation in October 2019.
Eastman's Shelley Porter, Director of Circular Technologies, commented: "The need for more environmentally sustainable materials in the world has reached a tipping point. With our technology platforms and capabilities, Eastman is positioned to make a difference."
Joint research on chemical recycling
Japan's Sumitomo Chemical Co. and Muroran Institute of Technology recently announced their decision to accelerate joint research on chemical recycling technology. The Muroran Institute of Technology has introduced a technology that makes use of highly selective zeolite catalysts to decompose waste plastic into specific monomers. In the joint research, the institute will create more sophisticated catalysts.
Sumitomo Chemical will support the R&D of this technology but also for developing process technologies to maximize the chemical decomposition of waste plastics. The company intends to do this by making the best use of the core technologies it has cultivated to date, including catalyst design and chemical process design. This joint research aims to quickly establish chemical recycling technology that efficiently decomposes waste plastics into petrochemical raw materials, said Sumitomo.
Through this joint research on chemical recycling, Sumitomo and Muroran Institute said they will reduce the use of fossil fuels, the amount of waste plastic disposal, and greenhouse gas emissions (GHGs) from the incineration of waste plastics, thereby contributing to a sustainable society. With these efforts, Sumitomo is accelerating the development of solutions, including technologies for carbon recycling and reducing GHGs.
Reclaiming the value of plastic waste has been on the front burner for many companies recently, and several are on the path to commercializing their innovations, which they call "upcycling."
Loop Industries Inc., a technology company based in Montréal, "upcycles" through its proprietary process that depolymerizes no- and low-value waste PET plastic and polyester fiber and turns them into base monomers to create virgin-quality, Loop-branded PET resin and polyester fiber suitable for use in food-grade packaging. Loop Industries can take a variety of waste, including ocean plastics that have been degraded by the sun and salt, plastic bottles, packaging, carpets and textiles of any color, transparency or condition to create a truly "circular" economy.
Loop Industries' low-energy technology means that waste PET plastic and polyester fiber can be diverted away from landfills and the environment, depolyermized into their base building blocks, purified and polymerized into virgin-quality Loop PET resin. Obviously the key to this is finding end markets to purchase the Loop-branded PET resin, something Loop has found success doing. Last year, L'Occitane Group, a global manufacturer and retailer of natural cosmetics and well-being products with five leading brands, signed a multi-year "take or pay supply agreement" for Loop-branded 100% sustainable PET plastic. The agreement will see L'Occitane en Provence start to incorporate Loop PET plastic into its packaging starting in 2022.
Loop Industries signs agreement with L'Oréal
In March 2020, Loop Industries announced a multi-year supply agreement with beauty products maker L'Oréal, a collaboration that began in 2018 and is entering a "new step forward" for the supply of sustainable PET resin. The resin is to be supplied from Loop Industries' joint-venture facility in Spartanburg, SC, with Indorama Ventures, a global integrated leader in PET plastic and polyester fiber manufacturing. According to Loop Industries' information, the growing demand for its resin has driven the joint venture's decision to increase the facility's production capacity to 40 KT per year.
"Supporting businesses in achieving their sustainability objectives while helping consumers understand the potential of plastic in a circular economy model is at the core of Loop's mission," said Giovanni Catino, Senior Director, Sales and Business Development.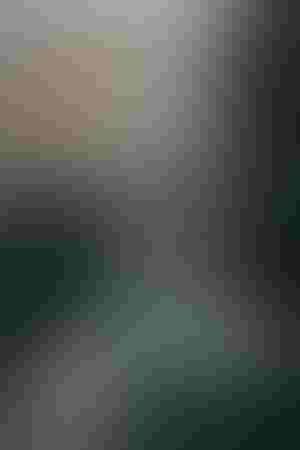 IBM's VolCat process upcycles discarded products into new, high-value materials of better quality and environmental value. Image courtesy IBM.
Another upcycling technology announced last year involves IBM's VolCat process. Researchers at the U.S. Department of Energy's National Renewable Energy Laboratory (NREL) announced an innovative method of plastics upcycling that transforms discarded products into new, high-value materials of better quality and environmental value, with the goal of incentivizing recycling of waste plastics.
Senior Research Fellow Gregg Beckham said that recycling through the VolCat process can save between 40% and 90% of embedded energy in plastics and save money, as well. However, he noted that "most recycling today is downcycling — there's very little financial motivation." Beckham, one of the primary authors of the paper on this process, added: "Knowing that 26 million tons of PET are produced each year but only 30% of PET bottles are recycled in the United States, our findings represent a significant advancement in enabling the circular materials economy."
"We can't demonize plastics" he added, because they have contributed many benefits to society. But the fact is that "many countries don't have the infrastructure to deal with plastic waste," said Beckham.
Austria-based Borealis announced in March that it has started to produce polypropylene (PP) based on Neste-produced renewable feedstock in its production facilities in Kallo and Beringen, Belgium. This marks the first time that Borealis has replaced fossil fuel–based feedstock in its large-scale commercial production of PP. Neste in Helsinki claims to be the "world's largest producer of renewable diesel refined from waste and residues," introducing renewable solutions to the aviation and plastics industries.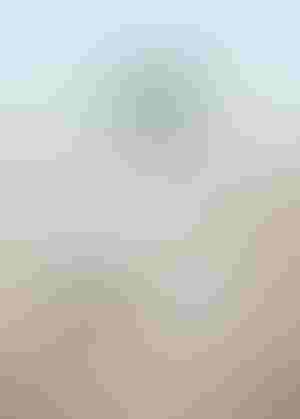 Borealis and Neste have entered into a strategic partnership to produce renewable polypropylene and accelerate the circular economy in plastics. Image courtesy Borealis.
Borealis, furthering its "EverMinds" ambition, will replace fossil fuel-based feedstock at its plants, which were recently recognized by the International Sustainability and Carbon Certification (ISCC) organization. The venture in sustainable production is being driven in close collaboration with upstream and downstream value-chain partners such as Neste and Henkel. Henkel, a global market leader in the adhesives sector, is committed to working with its value-chain partners to drive sustainable packaging strategy solutions, including renewable PP content in the packaging of a major Henkel brand over the course of the year in its efforts to reduce use of fossil fuel-based virgin plastics by 50% by 2025.
Last summer, Neste and Belgium-based Ravago Recycling Group, a distributor and recycler of polymers, joined forces to develop chemical recycling of plastic waste with the aim to reach significant industrial scale. The companies have set a joint target to reach an annual capacity to process over 200,000 tons of waste plastic.
"At Ravago, we carry the waste issue to heart," said CEO Theo Roussis. "Our company has been mechanically recycling polymers for nearly 60 years; however, chemical recycling should be part of a sustainable solution that our society requires today to address the growing need for valorizing consumer waste. [Renewables] provide a solid foundation to enable the different nascent technologies to mature and the broader industry to take off."
Sign up for the PlasticsToday NewsFeed newsletter.
You May Also Like
---