Corvette E-Ray Wins 2023 Vehicle Engineering Team Award
Corvette E-Ray Wins 2023 Vehicle Engineering Team Award
The SPE Automotive Division recognized a team from GM and its suppliers that developed the electrified, all-wheel-drive sports car.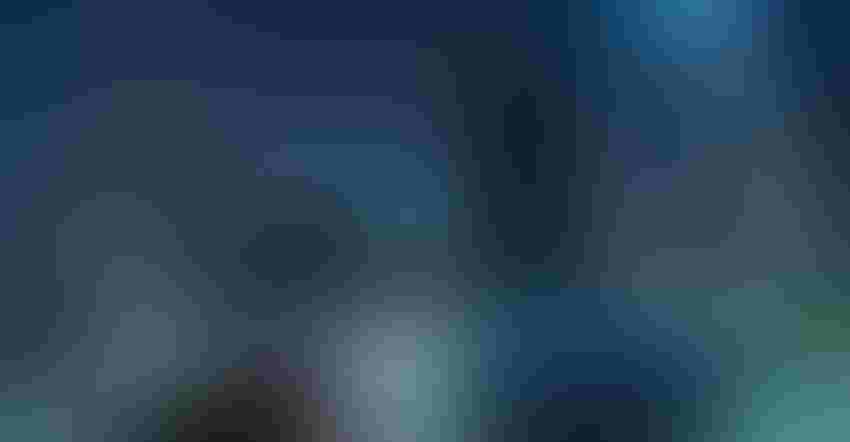 Image courtesy of General Motors
The 2024 model year Chevrolet Corvette E-Ray and a team from General Motors Co. and its suppliers that developed the electrified, all-wheel-drive (eAWD) sports car have been named the winners of this year's Vehicle Engineering Team Award (VETA) given by the Automotive Div. of the Society of Plastics Engineers (SPE). The VETA award was created in 2004 to recognize the technical achievements of entire teams — comprised of automotive designers and engineers, tier integrators, materials suppliers, toolmakers, and others — whose work in research, design, engineering, and manufacturing led to significant integration of polymeric materials on notable vehicles. The joint team was honored for its contributions at the 52nd SPE Automotive Innovation Awards Gala on Nov. 8, 2023.
0 to 60 mph in 2.5 seconds
The eAWD Corvette E-Ray, whose formidable torque enables it to accelerate from 0 to 60 mph in a mere 2.5 seconds, is the quickest accelerating Corvette in Chevrolet history. Described as not a plug-in-hybrid, the E-Ray utilizes two separate propulsion systems: A naturally aspirated 6.2-liter, small-block V-8 engine powers the rear wheels and generates 495 horsepower and 470 foot-pounds of torque; an electric motor contributes an additional 160 horsepower and 125 foot-pounds of torque to the front wheels via a 1.9-kilowatt battery pack positioned in the tunnel area between the seats. In the E-Ray's case, electrification is used to enhance performance, although it still offers respectable fuel efficiency for such a high-performance package.
Regenerative charging
There is no need to plug in to recharge battery packs, which replenish their charge via regenerative energy during coasting and braking as well as normal driving. The battery packs provide the vehicle with an electric-only, stealth driving mode at startup that provides top speeds of 45 mph and limited range used to exit a neighborhood quietly before the engine kicks in. Standard carbon ceramic brakes and magnetic ride control complement the vehicle's staggered 20- and 21-inch Michelin all-season tires when not racing, making it all-season capable. The vehicle's low, wide stance is 3.6-inches wider overall than the 2020 model year Corvette Stingray.
Not surprisingly, the 2024 E-Ray features numerous plastic and composite innovations that support the multi-patented electrified propulsion system. Many of these technologies were nominated in other categories of SPE's 2023 Automotive Innovation Awards Competition, including the following:
Aftermarket & Limited Edition/Specialty Vehicles Category — Carbon Fiber Wheel. This carbon-fiber-reinforced epoxy wheel features diamond-weave technology and satin-finish paint to achieve a Class A finish and is produced in a patented process that is scalable and reproducible. Compared with aluminum wheels, mass is 30 to 50% lower yet meets stringent OEM durability and performance requirements. With lower unsprung mass, the composite wheels improve traction and braking, suspension responsiveness, and dynamic steering, as well as acceleration. Lighter, yet with higher stiffness and resonant frequency and better damping, the wheels also reduce noise transmission to the driver. Carbon Revolution was the system supplier and material processor. The material used is woven carbon-fiber-reinforced epoxy.

Process/Assembly/Enabling Technologies Category — Battery Module Structure. This all-thermoplastic battery structure combines two side plates and 45 repeating spacers bolted together to hold pouch-style batteries. The patented, volumetrically efficient design withstands high cell expansion forces during battery use while eliminating the need for 55 compression limiters plus isolation countermeasures necessary with metals. Side plates are injection molded with 50% glass-fiber-reinforced polyarylamide (PARA) while spacers are injection molded with 45% fiberglass-reinforced polyphthalamide (PPA). Both materials required high molding precision, dimensional accuracy, flame retardance, and the ability to integrate a variety of functional features that facilitate assembly. Compared with aluminum, both mass and cost are reduced. GM was the systems supplier; Novares Group was the material processor; RTP Co. and Solvay SA were the material suppliers; the polymers used were RTP 299 K X 133837 E Black (PAA FR/GF 50) for side plates and Amodel A-1145 HS BK 324 (PPA/GF45) for the repeating frames. Liberty Molds Inc. was the toolmaker.
The following supporting technologies have been profiled in previous articles:
Sign up for the PlasticsToday NewsFeed newsletter.
You May Also Like
---