Trinseo to acquire Italian soft touch polymer supplier
Trinseo to acquire Italian soft touch polymer supplier
Deal augments Trinseo's rigid styrenic and polycarbonate resin portfolio and creates cross-selling opportunities.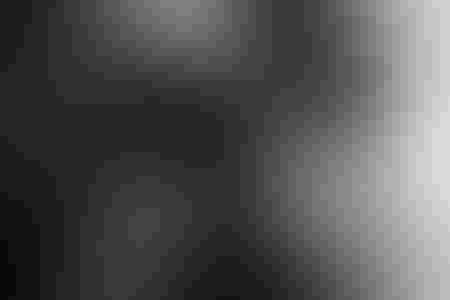 Styrenic and polycarbonate resin supplier Trinseo plans to acquire Italian thermoplastic elastomer (TPE) supplier API Applicazioni Plastiche Industriali S.p.A. API's product slate also includes thermoplastic polyurethanes (TPUs), EVA-based compounds, and two-components PUs, as well as a portfolio of bioplastics.
The transaction is expected to close in the third quarter of 2017. The transaction includes API's manufacturing and research facility at Mussolente, Italy, and all of API's business, employees and assets. The API management team and employees will join Trinseo's Performance Plastics business. The founding Brunetti family will support and facilitate a smooth transition of API to Trinseo.
The auto industry is one sector that both API and Trinseo serve.
"Trinseo's first acquisition is directly aligned with the company strategy to grow the Performance Materials businesses and will benefit customers across a breadth of market applications and geographies," said Chris Pappas, President and CEO of Trinseo. "API is a sophisticated polymer solutions provider with a strong position in soft-touch polymers – which complement Trinseo's strengths in rigid polymers. By leveraging API's advanced manufacturing operations, excellent management, deep technical expertise, and strong customer relationships, we will further strengthen our Performance Plastics businesses to create growth synergies with customers in all global regions."
For its part, Trinseo supplies acrylonitrile-butadiene-styrene (ABS), polystyrene (PS), polycarbonate (PC), polypropylene (PP), styrene-acrylonitrile (SAN), various plastics compounds, and synthetic rubbers.
"API's products are distinct from Trinseo's and are complementary," said Hayati Yarkadas, Senior Vice President and Business President, Performance Materials. "Trinseo's rigid plastics have a very strong position in Automotive, Medical and Consumer markets. API's soft-touch TPE products are often used together with rigid plastics in similar applications, so the combination of Trinseo and API will benefit customers. The potential for the combined product offering, as well Trinseo's global presence to bring API products into new geographies, means that this powerhouse portfolio of Performance Plastics will be an engine for growth in Trinseo."
Key markets served by the companies include automotive, footwear, appliances, furniture, sporting goods, apparel, consumer goods, packaging, construction, consumer electronics, lighting, and medical devices.
Sign up for the PlasticsToday NewsFeed newsletter.
You May Also Like
---