Una-Dyn pursues smart growth in its operations and product portfolio
Una-Dyn pursues smart growth in its operations and product portfolio
Growth is good. Smart growth is better, and that's what Universal Dynamics Inc. (Una-Dyn; Woodbridge, VA) is pursuing, as it adds 35,000 square feet of assembly and office space to its operations. The auxiliary equipment maker is looking forward to spreading the news, as well as presenting recent product developments, at NPE2015 later this month in Orlando, FL.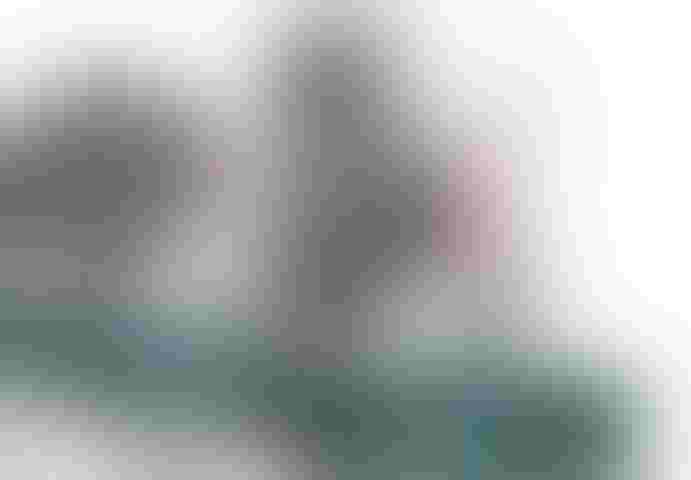 "We are in the third year of our Kaizen/Lean Improvement project," Bill Goldfarb, President, told PlasticsToday. The goal is to find ways to implement continuous improvement in operations and "add value as products move through the facility while eliminating waste. Our expansion will further this goal," Goldfarb adds, by streamlining production flow. The company currently has 75,000 square feet of production and office space spread across two buildings.
The expansion project has an 18-month timeline, says Goldfarb. "The civil engineering and architectural drafts are done; we are now in the permitting phase."
It's the company's second expansion; the first was in 1991. In October 2008, it was purchased by Piovan, headquartered in S. Maria di Sala, Italy, which has been a great experience all around, says Goldfarb. "Piovan is the largest global supplier of auxiliary equipment. They know our DNA and how to operate a company in this business," he says.
"A tenet at Piovan is to think globally, act locally," adds Bob Crawford, Vice President, Engineering, at UnaDyn, "which makes this a perfect fit. As part of a worldwide manufacturing strategy, we are responsible for North America, and are one of the four major manufacturing units in the Piovan group."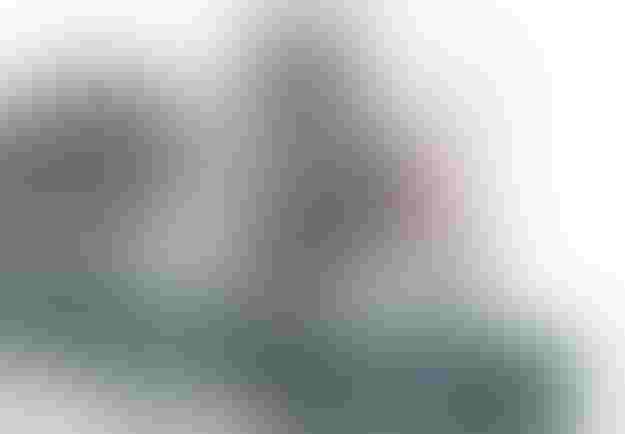 AutoMate drying modules can be configured to satisfy a range of user requirements.
Una-Dyn is a longtime NPE exhibitor—the company has been to every event since it was founded in the late 1960s—and it is especially looking forward to NPE2015, which is shaping up to be the biggest ever, according to show organizers.
At booth W-1923, Una-Dyn will feature an array of branded products and their integration with Piovan technologies. "We will be showing new ideas and new technologies," says Crawford, "some of which stem from products that were designed in Italy and are now being manufactured by us in the United States. All told, we are rolling out 10 new products, including automated drying systems that modulate drying energy based on material demands," says Crawford.
You might call that smart growth in Una-Dyn's product line, an extension of what it is doing on the ground in Woodbridge. Here are thumbnail descriptions of some of the equipment that the company will showcase at its NPE2015 booth.
The new Vantage series dryer line combines high performance with a simple user interface. The system includes a Focus touch screen that provides onboard data logging, process validation and more, all of which is accessible through a USB connection, and an advanced energy management system.

The Lybra G series gravimetric feeders have a throughput of up to 400 lb/hr and are able to accommodate two independent dosing stations with different capacities. The feeders feature an inclined dosing station, which prevents excess feeding of additives into the process stream; a dual load cell design; and a separate support bracket for the loader.

AutoMate systems of individually packaged drying modules consisting of a hopper, heater, local control, dry air supply/return manifold and stand enable a range of configurations to satisfy user requirements. The systems are available in Smart, Plus and Adaptive levels, based on the desired degree of automation, optimization and control capabilities. A new AutoMate feature is the ability to automatically set airflow and central drying balancing for the individual drying hoppers, providing homogeneous thermal conditioning and low residual moisture levels. The entire central drying system can be optimized by adjusting central dehumidifying dryer unit performance in response to the cumulative system performance.
Other systems that Una-Dyn will present at the show include Facs-X, a resin distribution control system that expands into a factory management system; EasyLink, an automatic coupling unit; MDW gravimetric blenders; the Focus full-color touch screen display; and PureFlo filterless vacuum receivers.
Norbert Sparrow is Senior Editor at PlasticsToday. Follow him on twitter @norbertcsparrow and Google+.
Sign up for the PlasticsToday NewsFeed newsletter.
You May Also Like
---