Converting Systems launches rebuilding loaner program for winders and bag machines
Converting Systems launches rebuilding loaner program for winders and bag machines
Converting Systems Inc., a provider of manufacturing and refurbishing of plastics machinery, has launched its new Machine Rebuilding Loaner Program. CSI has been rebuilding older machines for more than 20 years. This new program improves the process by providing a way for customers to refurbish their dated plastics equipment without disrupting the output of their production line. The company will showcase these solutions at NPE in booth S-21093.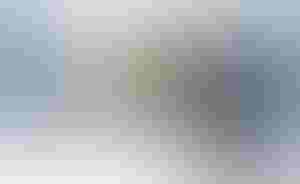 While plastics machinery is designed and built for longevity, technology continues to advance causing these machines to become dated. CSI rebuilds older machines to run faster and operate more safely and efficiently. Customers can take advantage of these innovations without incurring the expense of purchasing brand new machinery.

"We see a lot of very old bag machines still running with dirty, leaky hydraulic systems," said Jim Kulasik, quality control and process manager. "We will completely refurbish older equipment with a new electronic Servo system and bring it up to today's standards complete with touchscreen operation and a full warranty."

With its new Rebuilding Loaner Program for Dual Turret winders and bag machines, CSI takes this concept a step further. Once a customer decides to rebuild one or more of their dated winders or bag machines, CSI will deliver a loaner to take the place of the machine that is currently being refurbished. Now customers experience only a minimal disruption in the production line since the only downtime occurs while installing the loaner machine into the line.

"Many customers have a large number of machines on their floor that are 30, 40, even 50 years old," said Bill Engelhardt, general manager. "When it's not in the budget to buy new, many are looking for ways to refurbish their older equipment without taking the line down. Our loaner program provides them with an easy, viable solution. It's amazing the difference a refurbished machine can make in expanding their production capabilities."
 
Sign up for the PlasticsToday NewsFeed newsletter.
You May Also Like
---