Double-digit growth forecast for wood-plastic composites
Double-digit growth forecast for wood-plastic composites
Wood-plastic composite (WPC) materials are expected to gain in popularity as homeowners continue to look for low-maintenance products in the outdoor space. According to a Research and Markets study, the global WPC market is expected to grow at a compound annual growth rate of 14.43% by volume over the next five years.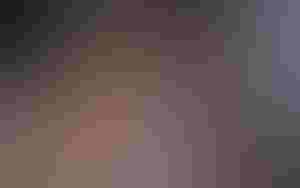 According to the report, wood-plastic composites are increasingly used in the housing industry for interior applications and outdoor constructions such as decking. The use of these products in decking accounts for the major share of the market and is expected to increase substantially during the forecast period. While Europe and North America represent more mature markets for decking, Asia Pacific holds significant growth opportunities because of the region's booming housing market.
WPC companies blend sustainability with visual flair
TimberTech, a division of CPG Building Products, manufactures WPC decking boards that have a protective polymer shield. The company introduced a variety of new colors in 2015 for its capped composite Earthwood Evolutions Terrain collection. TimberTech manufactures its products in Wilmington, OH.
MoistureShield Pro composite decking from Advanced Environmental Recycling Technologies (A.E.R.T.; Springdale, AR ) for the building and construction market is made from recycled wood fiber and recycled polyethylene. Capped decking has become more popular in recent years among consumers of wood-alternative decking. A.E.R.T. is a recycler of HDPE, and MoistureShield's products are certified 95% recycled content, said the company's Senior Vice President, Sales and Marketing, Brent Gwatney.
In December 2015, Fiberon (New London, NC) announced a partnership with Boise Cascade Building Materials Distribution through its Delanco, NJ, location. The new partnership reflects a shared commitment to providing independent dealers and their customers with composite decking products backed by second-to-none customer service, said Fiberon in its announcement. Boise Cascade-Delanco will distribute the full line of Fiberon products throughout eastern Pennsylvania, New Jersey, Delaware and the New York boroughs of Brooklyn, Manhattan, the Bronx and Staten Island.
Trex WPC decking is featured in the boat
dock of the HGTV Dream Home 2016. 
Fiberon is a manufacturer of wood-alternative decking, railing and fencing products available worldwide. The company notes that its "manufacturing processes capture 98.5% of waste materials and divert 50,000 tons of wood and plastic from landfills each year." Its latest product innovation is the new Symmetry Railing, featuring industry's only 12-foot rail span, according to Fiberon.
Wood-alternative decking's popularity is evident in the fact that the new HGTV Dream Home 2016 will feature Trex, a global leader in wood-alternative decking and railing. The house in Merritt Island, FL, features Trex Transcend decking in vibrant Spiced Rum on two second-floor balconies, as well as the home's private boat dock.
Trex (Winchester, VA) claims that it is one of the largest recyclers of plastic bags in the United States. Its composite decking contains 95% recycled wood and plastic film from grocery and shopping bags, dry cleaner bags, newspaper sleeves and related products. The average 500-foot composite deck contains 140,000 recycled plastic bags.
Sign up for the PlasticsToday NewsFeed newsletter.
You May Also Like
---