Industry 4.0: Look before you leap
Industry 4.0: Look before you leap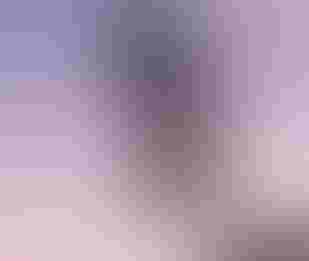 So, maybe you've been reading up on Industry 4.0 in PlasticsToday and elsewhere and have decided that you need to enlist in the fourth industrial revolution. It's the right decision if you want to remain competitive in the years ahead, but don't underestimate the challenges you will face, says Steve Mustard, an automation consultant and member of the Automation Federation, a non-profit association of member organizations whose mission is to advance the automation profession. He will be one of the featured speakers at two daylong sessions on Industry 4.0 at next week's co-located MD&M Minneapolis and PLASTEC Minneapolis event.
Companies need to clearly define their business objectives before they begin implementing Industry 4.0 technology, the key elements of which are the industrial Internet of things, big data and a secure infrastructure, according to Mustard. "It seems obvious to consider why you're doing it before you do it," says Mustard, "but you would be surprised how often the technology leads the solution. Someone will say, 'I've seen this great product, I think we should use it.' But when you start from the technology end and work backward, that's when things often go wrong."
For example, you may have been talked into investing in a tool that gathers thousands of vibration measurements, which would be useful, but do you have the resources to analyze it? asks Mustard. Or if you do have people who can analyze the data, do you have the wherewithal to implement the solutions that the data point to?
Mustard will speak to this and related issues during conference sessions devoted to Industry 4.0 and the smart factory. His credentials are impressive: He has more than 25 years' experience in the software development business working on military applications as well as industrial remote control and monitoring. His client list includes NATO, Shell and Quintiles Laboratory. Mustard is also an authority on industrial cybersecurity, an issue he discussed with PlasticsToday in advance of his presentation at MD&M Minneapolis and PLASTEC Minneapolis.
Steve Mustard will participate in a two-day conference session devoted to Industry 4.0 at the co-located MD&M and PLASTEC Minneapolis trade show and conference. The event comes to the Minneapolis Convention Center on Sept. 21 and 22. Click here for more information and to register to attend. Use the promo code PToday16 to receive free expo admission and a 20% discount on conference passes.
When looking at cybersecurity in industrial settings, people don't always understand how information technology impacts the operational side of things, says Mustard. "When you ask organizations if they are secure, most of them will  talk about their enterprise networks, but when you ask them about the factory floor, you often find that they have not thought that through. The real problem we see in cybersecurity are incidents that start on the factory floor, perhaps because someone used a USB with a virus or downloaded something from the Internet that gets into the network," explains Mustard.
That vulnerability is exponentially dangerous in a smart factory. In addition to a lack of security on the shop floor, you have vendors with new devices and they have not necessarily thought about security, either, cautions Mustard. "There is a trade off between usability and security—the more secure it is, the harder it is to use," he says, but one must be wary about creating vulnerabilities and holes in an enterprise network where people can create cyber incidents. "Again, people are not giving enough thought to this," says Mustard.
A number of experts will discuss various aspects of cybersecurity during the conference.
Mustard will also address an issue that all manufacturers integrating advanced technologies into their workplace wrestle with: Incorporating legacy equipment in a smart plant. Again, it's not a simple process, no matter what the vendors may tell you. "Vendors are very good at telling you to buy this widget and your problems will be solved, but that is just one piece of the puzzle," says Mustard. "All sorts of changes need to happen in the infrastructure before you can realize the benefits. You need to properly consider the full implications of deployment," he adds.
When it comes to legacy systems, you might have some systems running on Windows XP while others use an antiquated networking technology. This may meet your current needs, says Mustard, but bear in mind that you will be collecting data that is larger by several orders of magnitude and your infrastructure probably won't be to handle it.
You need an infrastructure that is able to collect vast amounts of data and crawl through it looking for patterns, says Mustard. "Big data is only machine understandable. Instead of measuring the temperature of a raw material and, based on that temperature, making some process decisions, big data lets you look at temperatures, viscosities and so much more and allows you to come to conclusions you would not have found by other means. Big data will allow organizations to identify things they didn't even know were a problem and improve efficiencies they didn't even consider because they weren't visible. That is a key part of Industry 4.0," says Mustard.
Discovering hidden impediments to production efficiency is just one of the reasons that you should start thinking about adopting various elements of Industry 4.0 in your work environment, if you have not already done so. Just be smart in your planning as you lay down the building blocks of your smart factory.
Sign up for the PlasticsToday NewsFeed newsletter.
You May Also Like
---