Do-Your-Own CT Scanning for Engineers
Do-Your-Own CT Scanning for Engineers
Scan of the Month team introduces a new DIY scanning option used by L'Oreal, OXO, and Saucony.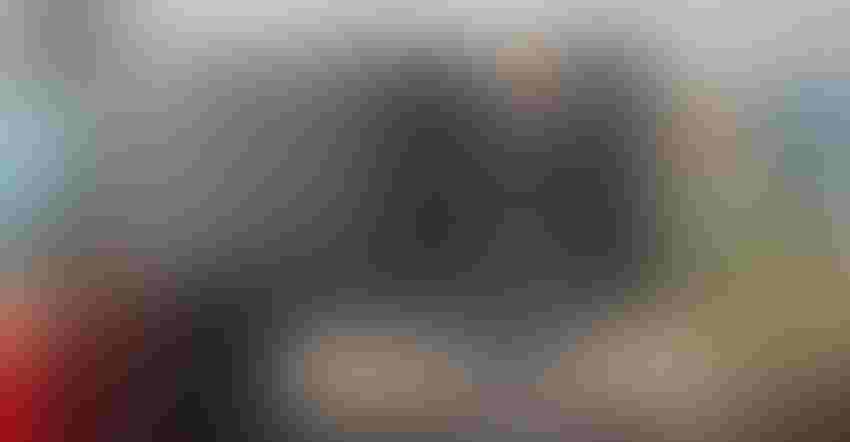 The Neptune scanner and software takes a series of X-ray images to create a highly detailed 3D reconstruction of an object.
Lumafield
The popular Scan of the Month (SoM) website that turns its X-ray vision technology to peer inside Legos, Air Buds, and squeezable Heinz ketchup bottles has been a viral hit.
The scans yield imagery and video clips that provide scintillating eye candy, but there's also robust functional value: the technology can troubleshoot flaws and problems deep inside molded parts, finished products, or packaging that elude conventional methods.
What if your company's engineers could perform CT scans whenever they wanted and as often as they wanted with a low, preset pricing structure?
That's why the brains behind SoM introduced Lumafield, a startup based in Cambridge, MA, that's developed the world's first accessible X-ray CT scanner for engineers.
"We effectively removed the capital barriers to entry and made pricing not only ten times lower, but predictable," states Lumafield's Andrew Parrett.
Lumafield's easy-to-use scanner and cloud-based software give engineers the ability to see their work clearly, inside and out, for less than $3,000 monthly.
"Engineers do their best work when they have the best tools," says Eduardo Torrealba, Lumafield CEO and co-founder. "We founded Lumafield to give engineers an unprecedented superpower: full X-ray vision that lets them see their work in every dimension."
The company counts L'Oréal as an early and highly satisfied customer.

In one example, the personal care products maker found that a capped bottle of Garnier Micellar Cleansing Water leaked after inspection. Puzzlingly, the bottle's individual components passed all traditional inspection measures.
"We were trying to do dimensional analysis, but everything was within specification," says Zach Mahoney, director of L'Oréal's packaging qualification lab. "We saw what we were looking for in our first scan with Lumafield."
The culprit: a tiny 100-micron indentation inside the bottle's neck. Lumafield's scanner provided the engineers with virtual slices that helped them inspect and measure the entire assembly in detail while keeping the seal in-situ and preserving all physical evidence.
"We saved ourselves four months' work," says Mahoney.
L'Oréal's case study can be read here.
"When we were developing the iPod and iPhone, we relied on X-ray CT scanning," says Tony Fadell, the inventor of the iPod and founder of Nest, who's now a Lumafield investor through Future Shape. "In those days we had to use outside services to get these expensive scans and wait days for results. Even today this critical tool is only accessible to giant companies. But that's going to change quickly: Lumafield puts these insanely powerful tools on engineers' work benches around the world."
Other early customers include OXO, Saucony, Trek Bicycle, Desktop Metal, and WHOOP.
"OXO's product development team is obsessed with quality," says Conor McNamara, senior vice president of engineering at OXO. "Lumafield's technology gives our engineers a powerful new tool for delivering an outstanding customer experience, and gives us confidence in the products that we're sending into the market."
For $36,000 per year, customers get a Neptune Model scanner (shown at top), Voyager software, and unlimited scanning.
For any that think that's steep, consider that a traditional system runs $500,000 or more in upfront capital with yearly costs in the $25,000-$50,000 range, Parrett tells PlasticsToday.
"The software is a complete, it runs the Neptune, reconstructs data in the cloud, and serves the analytics software in a browser to anyone's existing computer," Parrett points out. "No new IT is required. Customers also receive complete maintenance of the scanner (parts & labor), training, and software maintenance."
The system creates and processes a series of X-ray images to create a highly-detailed 3D reconstruction of a scanned object's external and internal features. The resulting digital model offers rich insights for designers and engineers, allowing them to visualize and measure aspects of their products that were previously invisible.
Parrett says the Neptune scanner is a revolutionary advance over legacy CT systems. "It's at home in any office or workshop environment, ready to become an everyday tool for entire engineering teams. With easy artificial-intelligence-powered configuration, anyone can use it with minimal training—no dedicated operator required."
What's in it for plastics or packaging engineers?
We asked Parrett to identify the potential benefits for the plastics industry.
"Applications range from individual parts — dialing-in molds, design of experiment (DOE) on injection parameters, wall thickness analysis, CAD comparison — to full assemblies including in-situ strain analysis, miss-assembled components, snap-fit engagement, thread engagement, seal inspection," he responds.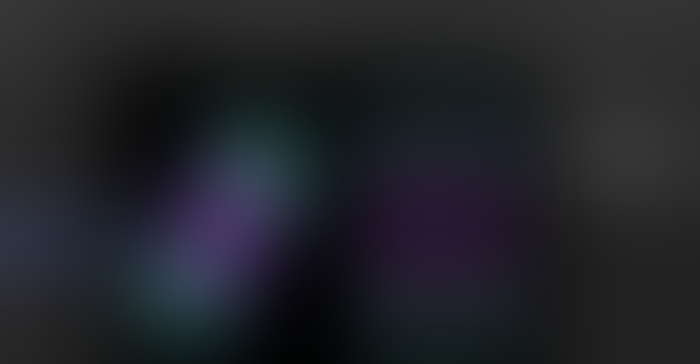 3D visualization of a pipe coupler assembly by Lumafield's Neptune scanning system.
The packaging community is also a key market for the start-up.
"We also see tons of traction in the container/packaging industry, where leaks are costly, but root-causing these is traditionally difficult," says Parrett. "Cross-sections on bandsaws, contact putty, or taking photos do not get you there.
"Traditionally CT was too expensive and too difficult to use to justify as a tool for the plastics market.
"Ease of use and accessibility are core to us. We want teams of all sizes to be able to afford the tools. We build tools so easy to use that anyone can do it. We have companies that have summer interns running their scanners. I routinely will toss something in the scanner on my way out the door, and that night after dinner, I review the data on my laptop at home — that's something no other inspection company can brag about."
Lumafield offers additional options.
"We have a reservation that interested companies can use to hold a spot in line for hardware while they get up to 5 free scans from our team," Parrett explains. "This is refundable and would count as credit towards the first year. It is a no-risk way to try the technology."
No worries for Scan of the Month fans, that will continue. "We are going to keep going with it, it's too much fun not to," Parrett tells us.
Sign up for the PlasticsToday NewsFeed newsletter.
You May Also Like
---