ADM Toronto: Let's Talk Smart Manufacturing and the Economic Recovery
ADM Toronto: Let's Talk Smart Manufacturing and the Economic Recovery
Keynotes, fireside chats, and panel discussions at next week's event will explore core issues relevant to Canada's manufacturing sector and the plastics industry.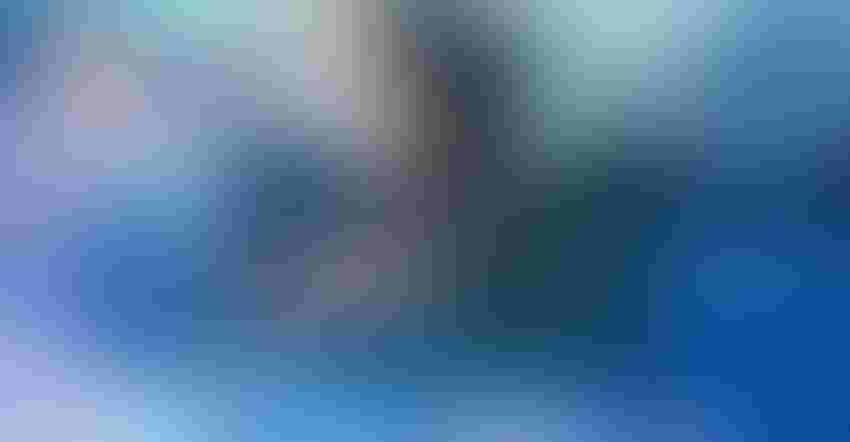 Image: Rymden/Adobe Stock
The plastic packaging dilemma, the digital factory and other aspects of smart manufacturing, and the economic recovery are among the hot topics that will be explored at Advanced Design & Manufacturing (ADM) in Toronto next week. The in-person event at the Toronto Congress Centre encompasses five co-located shows — PLAST-EX, PackEX, Automation Technology Expo (ATX), Powder & Bulk Solids, and Design & Manufacturing (D&M) — on Nov. 9 to 11, 2021.
While some in the plastics industry are still trying to wrap their heads — and their CapEx budgets — around Industry 4.0, apparently it's time to start thinking about Industry 5.0. A panel discussion will endeavor to sketch out what it means and why plastics people should care.
The contours of Industry 5.0
By some accounts, Industry 5.0 humanizes advanced manufacturing. "While Industry 4.0 focuses on networking plants and equipment for greater process control, efficiency, and profitability, Industry 5.0 places humans back into the equation to enhance the agility, sustainability, and resiliency of production systems. Industry 5.0 is just as much about people, jobs, and culture as it is plants and machines," according to the session description on the ADM Toronto website. (Full disclosure: ADM Toronto is organized by Informa Markets – Engineering, which also publishes PlasticsToday.) For moderator Jim Beretta, President of industrial marketing firm Customer Attraction, it's also about communication within organizations.

How Canada's C suite can communicate effectively on the need to integrate more elements of Industry 4.0 and 5.0 is likely to be top of mind among the panelists, Beretta told PlasticsToday. It's about "becoming more transformative; committing more money, time, and managers to the project; and outlining what a data-driven organization looks like," he explained.
Similar to US manufacturers, Canada's industry struggles to attract young talent who "want to work on cool projects." Unlike its neighbor to the south, however, Canada also must reckon with a brain drain. "One of the big challenges is that US manufacturers pay a lot more than Canadians and do cooler things," he added. "A lot of Canadians in border towns work for Tesla, for example."
The one-hour panel discussion — Industry 5.0: Creative People, Collaborative Robots, and Smart Factories — is scheduled for Nov. 9 at 2 p.m. on Center Stage. Panelists include Jason Bean, Industrial Internet of Things Specialist at Pepperl+Fuchs; Feisal Hurzook, Chief Technology Officer, Archronix Corp.; Adrian May, National Lead, Industry 4.0, PwC; and Gorve Rekhi, Digital Enterprise Lead, Siemens Canada.
That session will be immediately followed on Center Stage by a corollary conversation revolving around the digital factory. Speakers Tyler Burke and Patrick Rowland — respectively, Field Applications Specialist and Senior Product Manager at Phoenix Contact — will address the role of automation in future-forward manufacturing. Related issues they will address include safety, security, the interoperability of legacy components, and the skills gap.
Several other sessions during the three-day event will revolve around advanced manufacturing, both from an operational perspective as well as its role in bolstering Canada's economic recovery.
Mapping the circular economy

Plastics are also a featured topic at ADM Toronto. Notably, day one begins with a fireside chat on the challenges facing plastic packaging. The 11 a.m. session on Nov. 9 will be led by Jim Downham, CEO of PAC Global, and George Roter, Managing Director, Canada Plastics Pact.
On Nov. 10 at 1 p.m. on Center Stage, the focus shifts slightly to the circular economy for plastics and its role in a net-zero future. Panelists will discuss the impact of regulations on industry, the role that advanced recycling and other technological innovations can play in prolonging the life cycle of plastics, and how to design polymers for circularity. Elena Mantagaris, Vice President, Plastics Division, at the Chemical Industry Association of Canada will moderate the conversation. Panelists include Michael Burt, Vice President, Corporate Director, Dow Canada; Charles O'Hara, Director, Resource Recovery Branch at Ontario Ministry of Environment, Conservation, and Parks; and Anna Rajkovic, Circular Economy Market Manager, Nova Chemicals Corp.
Dozens of other educational sessions are planned for ADM Toronto; you can find the full schedule along with registration information here.
Sign up for the PlasticsToday NewsFeed newsletter.
You May Also Like
---