Debut IME South Event Highlights Advanced Manufacturing
Debut IME South Event Highlights Advanced Manufacturing
IME South convened nearly 2,300 attendees and more than 300 exhibitors in Charlotte, NC, on June 14 to 16.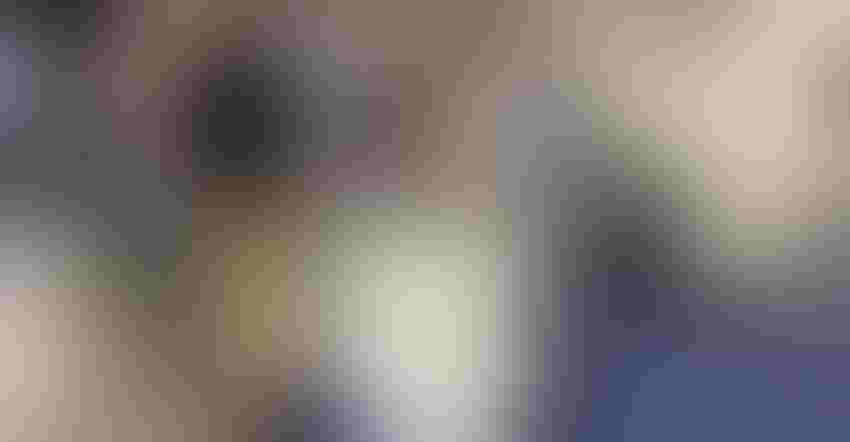 Image courtesy of Informa Markets – Engineering
Last week's debut of IME South in Charlotte, NC, which comprised six events, including Plastec South and Medical Design & Manufacturing (MD&M) South, was highly anticipated. So, how did it go, you ask? Here's what Dale Bartholomew, National Technical Manager, Japan Steel Works America Inc., had to say: "The Southeastern region of the US is an area that has seen significant growth in the injection molding market and plastics industry as a whole. We're very excited to have a trade show back in this area — it's a huge benefit to us to meet with our customers in the area and connect with potential new customers."
Serving the multi-billion-dollar advanced manufacturing industry, IME South convened nearly 2,300 buyers and more than 300 exhibitors across the advanced manufacturing industry for the event's launch. Senior-level engineers, executives, and buyers participated in the three-day event from June 14 to 16, keen on discovering solutions to pressing challenges, networking, inking deals, and learning from renowned experts, said the show organizer. Full disclosure: IME South is organized by Informa Markets – Engineering, which also publishes PlasticsToday.
"Nearly every major segment in the advanced manufacturing industry was represented at IME South last week, from automotive and aerospace, medical and pharmaceutical, packaging and plastics, industrial automation and energy, to infrastructure and construction," said Steve Everly, Group Event Director. "Nearly half of our attendees hold significant decision-making power and leveraged IME South as a strategic means to move business forward, whether that be learning a solution to a challenge they are facing in an expert-led session, meeting a customer face-to-face, or discovering a new partner to break into a new vertical."
Notable attendee companies represented at IME South included 3M, Abbott Laboratories, Amazon, BASF, Boston Scientific, Bosch Rexroth, Chevron Phillips, DuPont, Covestro, Dow Chemical, Eastman, Johnson & Johnson, Michelin, Siemens, Stanley Black & Decker, Stryker, Toyota Motor North America, and Yamaha Motor Corp.
More than 300 exhibitors representing the automation, design manufacturing, plastics, processing, packaging, and medical sectors included Arburg, B. Braun OEM, Carclo Technical Plastics, Fanuc, JR Automation, Keyence, PAC Machinery, Qosina, and Renishaw, among many others.
IME South also produced a robust free educational agenda and partnered with the Society of Plastics Engineers (SPE) to host the highly specialized ANTEC conference, bringing more than 80 years of global and national advocacy for advancing the plastics industry to curate the event's conference and networking opportunities.
IME South is held every other year and will return to Charlotte on June 4 to 6, 2024, at the Charlotte Convention Center. Sister event IME East will be held on June 13 to 15, 2023, in New York City at the Jacob Javits Convention Center. It is home to six event brands: MD&M East, Plastec East, EastPack, ATX East, D&M East, and Quality Expo East.
Sign up for the PlasticsToday NewsFeed newsletter.
You May Also Like
---