Green Matter: BASF launches new injection molding and thermoforming grades of Ecovio
Green Matter: BASF launches new injection molding and thermoforming grades of Ecovio
Two new members of BASF's biodegradable plastics family have been introduced: a thermoformable version for food trays and the first injection-molding grade for complex and high quality packaging, including thin-wall applications.
Two new members of BASF's biodegradable plastics family have been introduced: a thermoformable version for food trays and the first injection-molding grade for complex and high quality packaging, including thin-wall applications. Introduced by BASF in 2006 as the umbrella brand for all future biodegradable compounds based on renewable raw materials, Ecovio's first application was for flexible films that could be used to produce plastic shopping bags and mulch film. These were soon joined by a foaming grade of Ecovio, and grades with enhanced compostability that were suitable for paper coating and shrink film applications.
BASF's Ecovio biodegradable compostable plastics are all made from a combination of Ecoflex (BASF's biodegradable polyester) and PLA. The company does not manufacture the PLA itself, but purchases this from a U.S. supplier. The two new products both contain more than 50% bio-based content, Sabine Phillipp, communications manager performance polymers at BASF, told PlasticsToday. Both are available in commercial quantities. However, because of its special properties and specific manufacturing processes, these materials are definitely more expensive than conventional packaging materials. How much more depends on the specific application, according to Philipp.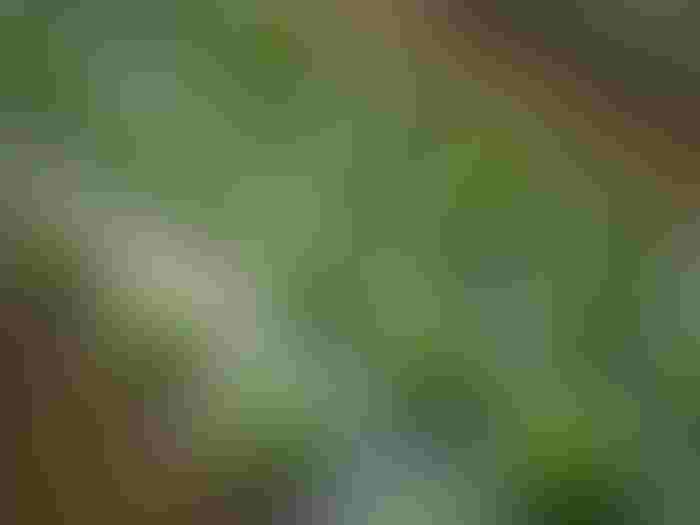 BASF Ecovio biodegradable film
When Ecovio first launched, the initial grades were suited for film extrusion; new grade can be used in thermoforming or injection molding.
New processing options
Ecovio T2308, the new thermoforming grade, exhibits similar mechanical properties to those of amorphous PET, while offering compostability and biobased content (PLA). The Ecoflex component ensures a balanced stiffness-to-strength ratio and sufficient low-temperature impact strength.
Ecovio T, which has a broad processing window of between 80°C and 120°C [176°F and 248°F], can be processed on conventional flat-film installations at typical thermoforming processing speeds. The material is suitable for food-contact applications, translucent and can be adequately sealed with cover films.
Molding grade suited for thin-wall packaging
The new injection-molding grade, Ecovio IS1335, also offers good stiffness. It can be processed using single- or multi-cavity molds that are equipped with or without hot runners. This material exhibits moderate flowing characteristics and is dimensionally stable under heat up to 55°C [131°F]. According to BASF, this grade is highly suited for thin-walled, complex and high-quality injection molded packaging, where compostability is specified. In-mold labeling applications are no problem.
Tests performed by independent institutes in cooperation with BASF show that injection molded products made of Ecovio IS1335 with wall thicknesses of up to 1.1 mm degrade in accordance with the EN 13432 standard for compostable packaging.
BASF bets big on biodegradability
It is interesting to note that in the development of the Ecovio family, biodegradability has consistently been the key value proposition, rather than the use of renewably sourced feedstocks. Although BASF is also active in the area of renewable feedstocks: next to last year's establishment of a joint venture with Purac for the production and sale of biobased succinic acid, the company has just announced plans to begin production of renewable (sugar-based) BDO using the patented one-step fermentation process of San Diego-based Genomatica, the company continues to emphasize the crucial need for biodegradability as part of the waste solution.
Ecoflex, the Ecovio component that provides flexibility and toughness, is completely biodegradable aliphatic-aromatic copolyester based on three fossil monomers, although a grade has also been developed in which one of the monomers has been replaced by a plant-derived monomer.
As Professor Andreas Künkel, head of research for biopolymers at BASF explained in an earlier report: "Both components of Ecovio - Ecoflex and polylactic acid - are biodegradable. For a material to be biodegradable, it is unimportant whether the feedstock is plant- or petroleum-based. What matters is the structure of the molecules. Because this synthetic polymer has been engineered for outstanding biodegradability, microorganisms can easily digest it."
Composting as a fast path to fewer greenhouse gases
According to Jens Hamprecht, responsible for global strategy and innovation management in BASF's specialty plastics business unit, composting offers huge potential to cut greenhouse gasses, through the diversion of biodegradable waste from landfill. "It also offers a means to put phosphate  - a non-renewable resource that will be gone in 50 to 100 years, if nothing is done - back into the cycle," he said, speaking at the European Bioplastics conference in Berlin last November. "Our aim is to make composting more convenient," he said, in this case referring to the use of Ecovio bags for organic-waste collection.
This requires an infrastructure to be put in place for collecting and separating organic waste and composting the materials. To this end, BASF is working with municipalities and local authorities in various countries, such as Germany, India and Thailand, to set up pilot composting projects.
"The total costs of landfill in Europe will reach EUR 11 billion by 2020, if adequate progress fails to be made," he emphasized. "While compost is a source of phosphate, which is essential for food production. It is less costly than artificial soil improvement products. It's an interesting and valuable product from an ecological and an economical standpoint. And BASF can help by co-creating value for organic waste collection and contributing to a more sustainable environment."
Sign up for the PlasticsToday NewsFeed newsletter.
You May Also Like
---