Key Industry Associations Announce Support of Virtual Engineering Days
Key Industry Associations Announce Support of Virtual Engineering Days
Strategic partners include the Plastics Industry Association and Society of Plastics Engineers. Keynotes will address mobility in space and designing for sustainable manufacturing.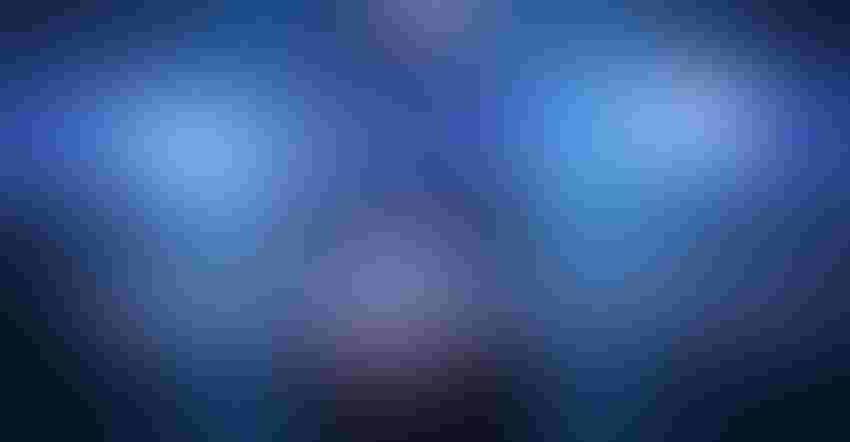 Image: Ra2 studio/Adobe Stock
The nation's leading plastics industry associations and manufacturing and advocacy groups have announced their support of Virtual Engineering Days, the upcoming three-day digital conference and exhibition for plastics, packaging, and manufacturing professionals. They are the Plastics Industry Association (PLASTICS), Society of Plastics Engineers, California Manufacturers & Technology Association, and Sterilization Packaging Manufacturers Council. Virtual Engineering Days, organized by Informa Markets – Engineering, which publishes PlasticsToday, is scheduled for June 15 to 17, 2021.
The complimentary online event will offer best-in-class education from marquee industry names, including keynote presentations from maxon and TerraCycle and technical seminars from DuPont, Forward Engineering, UpStart Product Development, Medtronic, and more. Two sessions, hosted by PlasticsToday, specifically target plastics processing technologies: "The 10 Key Principles of Extrusion, Plus One," presented by Allan Griff, and "Design for Injection Molding: How to Ensure Success and Avoid Costly Errors," led by Michael Paloian. Click here to learn more about these presentations. Additionally, attendees can look forward to a bonus track on packaging education for the growing cannabis market presented by the Cannabis Packaging Summit and PlasticsToday sister brand Packaging Digest. 
"Our team has worked hard to put together an unparalleled keynote and conference lineup to support and advance the manufacturing industry's future on a global and regional level," said Suzanne Deffree, Group Event Director, Virtual Engineering Days. "We're thrilled to receive the support from our partners, each of which will promote Virtual Engineering Days to their key members in the manufacturing industry and will be accessible to attendees on the digital expo floor. Together, we can shape a more creative and technology-forward tomorrow."  
Opening keynote presentations 
Motors in Space: To Mars and Beyond | Tuesday, June 15 at 11 a.m. EDT 
Robin Phillips, Head of SpaceLab at maxon 
There is no denying that the Martian environment can be harsh and unwelcoming to systems made to operate on Earth. Through a combination of standard industrial motors and creative collaboration, technology-forward customizations allow high-precision, long-life motors to make it to Mars and beyond. Robin Phillips, head of SpaceLab at maxon, will discuss how designs must push beyond their limits to offer greater precision while operating in harsh environments — with a no-fail requirement — as NASA and partners launch rovers and helicopters to the Red Planet. 
Designing for Sustainable Manufacturing | Wednesday, June 16 at 11 a.m. EDT 
Dr. Ernel Simpson, Executive Vice President, R&D and Technical Innovation, TerraCycle 
TerraCycle Global Vice President, Research & Development,  Ernel "Ernie" Simpson develops solutions for a variety of traditionally non-recyclable waste and is the lead scientist behind the company's invention of a revolutionary recycling process for dirty diapers, cigarette filters, and chewing gum.  With more than 30 years of industrial experience,Simpson spent six years at Johnson & Johnson Pharmaceutical Research and Development. He was previously employed at DuPont, Xerox Corp., Rohm and Haas, and Arco Chemicals. Simpson recently spoke with Defree and shared a preview of his keynote.
Meet the Virtual Engineering Days strategic partners
California Manufacturers & Technology Association  
The California Manufacturers & Technology Association (formerly the California Manufacturers Association) improves and enhances a strong business climate for California's 30,000 manufacturing, processing, and technology-based companies. Since 1918, CMTA has worked with state government to develop balanced laws, effective regulations, and sound public policies to stimulate economic growth and create new jobs while safeguarding the state's environmental resources. CMTA represents 400 businesses from the entire manufacturing community – an economic sector that generates more than $300 billion every year and employs more than 1.2 million Californians. 
Plastics Industry Association  
The Plastics Industry Association (PLASTICS) is a purpose-driven organization that supports the entire plastics supply chain. Founded in 1937, it has a track record of fostering collaboration between each segment of the industry and evolving right alongside the plastics industry as a whole. PLASTICS connects companies in this industry and encourages innovation to meet the needs of tomorrow. It has expanded the resources and tools available to members to help the industry come together and help shape its future in a positive direction.  
Society of Plastics Engineers
Eighty-four countries and 22,500+ members strong, the Society of Plastics Engineers unites plastics professionals worldwide, helping them succeed and strengthening their skills through networking, events, training, and knowledge sharing. SPE supports everyone in the plastics industry value chain — whether scientists, engineers, technical personnel or senior executives and works hard to ensure that everyone has the tools necessary to meet their personal and professional goals. It's SPE's responsibility to make the plastics world a better place by providing a forum that generates a strong awareness of issues facing the plastics community so that we can look at the solutions that will benefit everyone.
Sterilization Packaging Manufacturers Council 
SPMC is a consortium of like-minded companies committed to patient protection by providing sterilization packaging for life-saving medical devices and pharmaceuticals. SPMC collaborates with supply-chain partners and regulators to provide packaging requirement guidance, test methodology clarity, standards development, and user education. SPMC members use their wealth of experience for the betterment of all. 
For more information and to register to attend Virtual Engineering Days, visit www.engineeringwk.com.
Sign up for the PlasticsToday NewsFeed newsletter.
You May Also Like
---