Mold Craft battles manufacturing skills gap with Gen Z Connection program
Mold Craft battles manufacturing skills gap with Gen Z Connection program
Four Minnesota companies partner with White Bear Lake High School to promote careers in manufacturing among teens.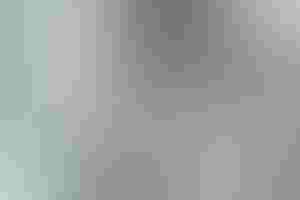 After months of negotiation with the Minnesota Department of Labor, four local manufacturing companies—Mold Craft, Du Fresne Manufacturing, Schwing America Inc. and SMC Manufacturing—have created a partnership program with White Bear Lake High School, offering students an interactive experience with four types of manufacturing.
"It's important for Mold Craft to have new, up-and-coming employees," said Justin McPhee, President of Mold Craft (Willernie, MN), which represents the moldmaking industry in the partnership. "There's a skills gap in the manufacturing industry."
That fact was confirmed in a recent study by Deloitte, which stated that 3.5 million manufacturing jobs will need to be filled in the next decade, 2 million of which are expected to go unfilled. Manufacturers across the Midwest are struggling to staff their shops with experienced, competent designers and technicians, said Mold Craft's release.
The region's largest advanced manufacturing trade show and conference is coming to Minneapolis in November. Six co-located events, including PLASTEC Minneapolis and Medical Design & Manufacturing (MD&M) Minneapolis, will welcome more than 600 suppliers and thousands of attendees to the Minneapolis Convention Center on Nov. 8 and 9, 2017. Go to the event website for more information and to register to attend.
Working with Vadnais Heights Economic Development Corp. (VHEDC) through Ramsey County, the four companies along with Rich Wessels, career navigator for the manufacturing career pathway program in White Bear Lake Area Schools, and other lobbyists negotiated with the Minnesota Department of Labor and Industry to revise state child labor laws to allow 16 and 17 year olds to work on machines 20% of the time they are working, which is the federal maximum.
It took nearly two years for the Gen Z Connection program to become a reality, as the team grappled with labor laws prohibiting young people under the age of 18 from working with manufacturing machines.
The students chosen for the program are paid $10 per hour by the VHEDC through Ramsey County. According to an article in the White Bear Lake News, the paid internships "were a part of the dream when United Way provided funding to launch the manufacturing classes two years ago," said Wessels.
The first four students in the Gen Z program spend a week at each company, learning the ins and outs of each manufacturing process—Du Fresne Manufacturing specializes in sheet metal, Schwing manufactures industrial pumping systems for cement trucks, and SMC specializes in the manufacture of brass and plastic check valves, ball valves, pressure controls and related products. The students are involved in every phase of the manufacturing process, from product design and the use of CAD software to shop floor assembly, said Mold Craft.
Students in the program receive worker's compensation through the county, funded by VHEDC, so that companies do not have to be concerned about liability.
With the participation of White Bear Lake High School and eager-to-learn students, Minnesota manufacturing companies are doing their best to ensure that local students can replace baby boomers headed for retirement and become the next generation of highly skilled manufacturing experts.
Sign up for the PlasticsToday NewsFeed newsletter.
You May Also Like
---