9 Things to Know About Recyclable HD-BOPE Resin
9 Things to Know About Recyclable HD-BOPE Resin
An update on Nova Chemicals' HD-BOPE resin that enables the production of recyclable barrier materials for food packaging, ecommerce, and other markets.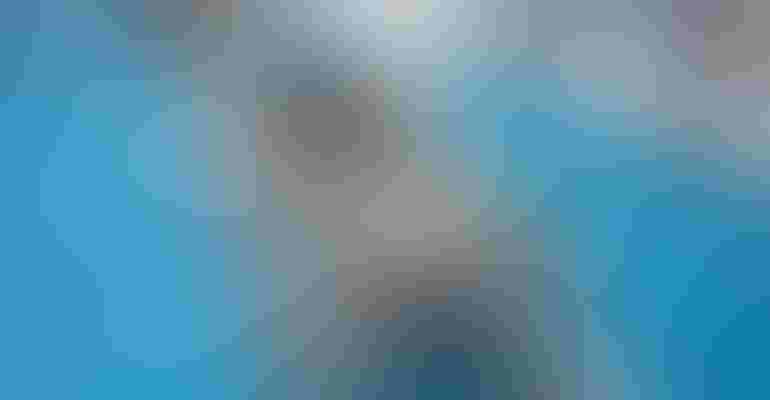 The next evolution in multilayer films for food packaging and other markets is that they be recyclable, which requires the engineering of an appropriate high-performance resin.  
One of the companies advancing in this area is Nova Chemicals of Calgary, Canada. In July, PlasticsToday reported on the company's breakthrough development of high-density resin technology for the biaxially oriented polyethylene (BOPE) market. The HD-BOPE technology enables converters to make recyclable multilayer films that perform as well as traditional mixed-material structures. It's a major advance in the pursuit of a circular economy for plastics, according to Nova Chemicals.
Owen Lightbody, the company's performance films technical service team leader, and Eric Vignola, food packaging market manager, provided the following responses to our nine questions.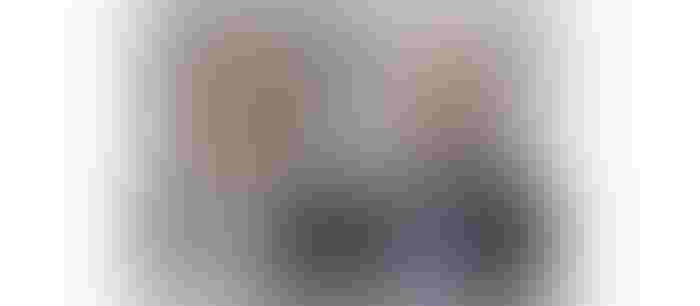 Owen Lightbody and Eric Vignola.
1. The HD portion of HD-BOPE, high-density polyethylene, is needed to provide stiffness and heat resistance.
More broadly, HD-BOPE films offer enhanced stiffness, toughness, easy tear, better optics, and improved barrier over blown film alternatives. HD-BOPE also presents significant downgauging opportunities vs. blown film applications, an important sustainability benefit.
2. HD-BOPE is a recyclable replacement for films currently made with BOPP or BOPET.
Biaxally-oriented films made from polypropylene (PP), polyethylene terephthalate (PET) and polyamide (PA, aka nylon) have been in the market for decades. They are well established materials due to their physical performance properties and suitability for printing, conversion and packaging processes; the current global market size for BOPP, the largest biax segment, is more than 20 billion pounds annually.
Packaging constructed with BOPP or BOPET will commonly have a biaxially-oriented print web multilayer film laminated to a blown-film polyethylene sealant web, for example a PET/PE laminate is a common film structure used for stand-up pouches. The major drawback of these mixed material laminates is that they are not easy to mechanically recycle.
3. HD-BOPE is a value-added material.
HD-BOPE is an innovative and high-value film for companies that are looking for solutions to advance the circular economy and achieve bold sustainability commitments. However, it's also a relatively new substrate for flexible packaging and time will tell how the pricing dynamics take shape. These are new times with new challenges and drivers and it is through collaboration that the true value will be established.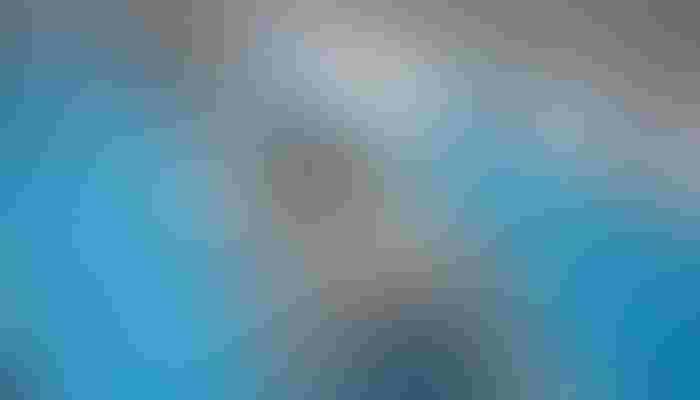 An HD-BOPE film production line at Brückner Maschinenbau in Germany. HD-BOPE resins are designed for use in the print web for lamination to a PE sealant film.
4. The company continues to work with Brückner Maschinenbau to accelerate the development and commercialization of the technology.
The next steps will be the further development of new BOPE resins, BOPE film structures (high transparency, sealing performance, white opaque films, etc.) and optimizing process conditions for highest output.
Our work with Bruckner is ongoing and will be active for the foreseeable future; it will take time for the biax industry to fully adopt BOPE. As HD-BOPE becomes a common substrate, it is expected that many existing BOPP lines will be modified for BOPE production and new investments in biaxial stretching lines will shift from traditional BOPET and BOPP lines towards BOPE capacity.
Continued close collaboration between a biax film manufacturer's two suppliers, Nova (raw material) and Brückner (equipment), will reduce a company's learning curve with PE and increase their comfort level in producing HD-BOPE film.
Brückner, based in Siegsdorf, Germany, has engineered BOPE/BOPP hybrid lines and has extensive knowhow on process conditions and film recipes which led already to the sale of four hybrid Lines. Two to three additional biax film manufacturers are expected to invest in hybrid lines before the end of the year.
5. HD-BOPE packaging can be used with form-fill-seal equipment.
We have printed and laminated these films to blown film sealant webs for packaging trials. Just recently, we successfully completed a horizontal form-fill-seal trial to produce stand-up pouches (picture attached). HD-BOPE films are also suitable for flow wrap and vertical form-fill-seal applications.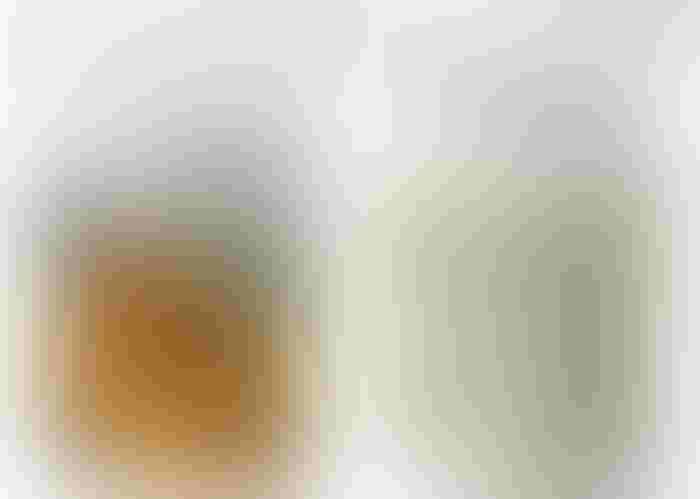 Front and back of a stand-up pouch made with HD-BOPE film.
6. Markets are progressing in Europe and North and South America.
Our objective is to help enable circularity of plastics through the use of HD-BOPE in flexible packaging. Our first collaborations with film manufacturers were in Europe, with Polivouga-Industry Plastics SA based in Albergaria-a-Velha, Portugal, and Plastchim-T of Dobrich, Bulgaria, both of whom have now purchased BOPP/BOPE hybrid lines from Bruckner. In addition to that development work we are supporting in Europe, we are also working with companies in North and South America who are progressing HD-BOPE.
7. HD-BOPE can help brands meet their sustainability goals.
As noted earlier, a lot of current packaging today contains BOPP and BOPET, which are more likely to contain mixed materials and are thus difficult to recycle or are non-recyclable. Moving as many of these applications as possible to BOPE retains the physical properties of biaxial oriented films coupled with the ability to move to monomaterial, recyclable film structures.
Also critical for brands is availability of the material. And as noted, we are collaborating in multiple regions of the world and film formulations are being testing in-field now, with several partners looking to qualify packages within the next few months. Our goal is for brands in any region of the world to be able to work with a nearby film manufacturer or converter who has expertise in HD-BOPE.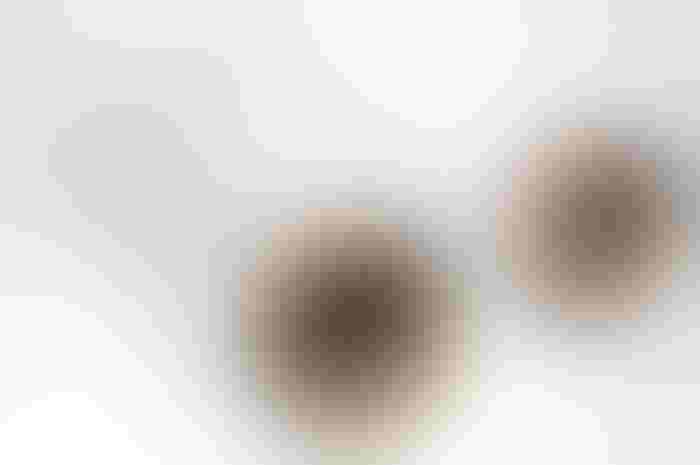 Rolls of HD-BOPE film. 
8. Monomaterial packaging created with HD-BOPE may qualify for How2Recycle or other recyclability labeling.
However and as far as we know, a HD-BOPE based package has yet to be tested. We expect that monomaterial polyethylene packaging will be suitable for the PE recycling stream.
9. We've progressed past the proof-of-concept phase with multiple film manufacturers.
Currently, we're working on optimization of the materials, process conditions, and film designs. Film formulations are being testing in-field and several partners looking to qualify packages within the next few months.
Qualification of any new material is — and should be — a rigorous and complex process. There's a lot at stake — brand reputation, consumer experience, the potential for food waste. Once the suitability of the raw material is determined, refining the settings for converting steps such as printing, lamination and of course packaging is required. Many products are also shelf-tested and/or consumer-tested before the decision to use in a commercial product is made. Value chain collaboration is essential to bringing a game-changing innovation like HD-BOPE to market and has proven invaluable to our success in this project.
Sign up for the PlasticsToday NewsFeed newsletter.
You May Also Like
---