Materials Roundup: BASF, Celanese, Igus and FRX Polymers
Materials Roundup: BASF, Celanese, Igus and FRX Polymers
BASF announced this month it will open a new electronic materials sampling and development facility in Hillsboro, OR. The new facility is a strategic step towards establishing a North American footprint to supply materials for semiconductor manufacturing applications related to the electronics industry.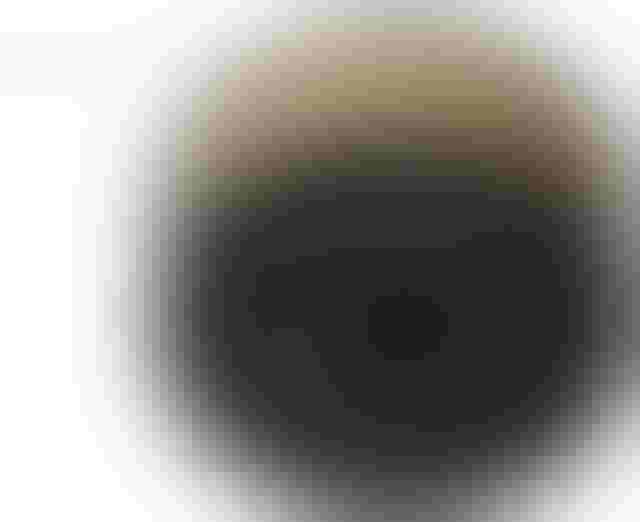 BASF announced this month it will open a new electronic materials sampling and development facility in Hillsboro, OR. The new facility is a strategic step towards establishing a North American footprint to supply materials for semiconductor manufacturing applications related to the electronics industry.
BASF said that the new facility will manufacture prototype materials, and offer R&D support for the development of new products and technologies and will provide higher flexibility for customer sampling, reduce supply chain complexity and enable "just-in-time-delivery" of samples. The center is one of four other BASF global facilities established to extend BASF's position as the leading supplier into consumer electronics and the semiconductor industries.
"The new sampling and development center allows us to work closely with our customer base, creating innovation through chemistry to help grow the electronics materials industry while strengthening our partnerships with key tech hubs," said Lothar Laupichler, senior VP of electronics materials, BASF, SE.
BASF offers a specialized portfolio of high purity and quality process chemicals as well as dedicated solutions for a range of applications for the electronics industry.
Celanese to expand Northern Kentucky facility
Celanese Corp., a global technology and specialty materials company, announced at its groundbreaking ceremony that it will expand its Florence, KY, manufacturing facility to add compounding process lines to support the continue customer demand for its advanced engineered materials products. The new compounding unit is expected to be operational in the first quarter of 2015.
"Our manufacturing facility in northern Kentucky is a center for innovation that drives research and development and the advancement of high performance engineered materials," said Phil McDivitt, VP and general manager of the Celanese engineered materials business. "In addition to critical design and engineering support, we provide our customers with technical expertise throughout the product development cycle. This expansion and investment in new prototyping and full-scale production lines will help us better serve our customers around the world, align our manufacturing capability and improve operational efficiency."
Adding compounding lines to the existing Celanese manufacturing site is part of the company's strategy to serve customers globally where there is a healthy growth potential, especially in automotive and transportation, electrical and electronics, consumer goods, and medical and pharma applications.
The Celanese Florence facility employees approximately 350 employees and is home to the company's research and development center, a state-of-the-art facility which includes technology and innovation laboratories and scientists for the engineered materials, emulsion polymers, cellulose derivatives and EVA polymers businesses. This joint technology facility helps drive innovation and technical solutions for Celanese customers worldwide.
igus introduces printable bearing material filament for 3D printers
3D printing systems are known to be able to print a wide range of components from human noses and ears to jet engine parts. Now, plastics expert igus has introduced what it claims is the world's first plastic filament for 3D printers enhanced with tribological, or low friction, properties.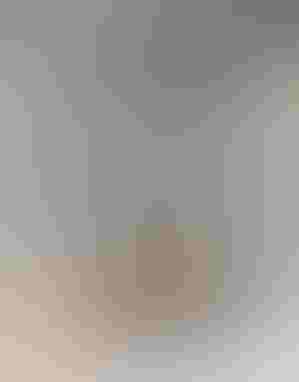 This new "tribo-filament" is 50 times more resistant to wear and abrasion than conventional 3D printer materials, and is ideally suited for creating custom bearings.  The new filament is the first ever created for 3D printers specifically for motion control applications. Currently, igus carries 45 different high performance plastics as optional materials available for the company's 'iglide' bushings that are injection molded with lubricants and fiber reinforcement to provide longer wear properties. The company has available another 100 custom materials suited to specific, demanding customer needs.
Moving forward, the new "tribo-filament" will give customers more flexibility for the design of their application's bearings. Even prototypes can be products quickly and cost-effectively. Igus also offers access to 3D models of igus products in STL format, which can easily be downloaded and used directly as input data for 3D printing.
Igus develops and injection molds plastics products such Energy Chain cable carriers, Chainflex continuous-flex cables, DryLin linear bearings and linear guides, iglide plastic bushings, and igubal spherical bearings. With plastic bearing experience since 1964, cable carrier experience since 1971 and continuous-flex cable since 1989, igus provides the right solution from over 80,000 products available from stock. The company serves a variety of industries including industrial automation, food and beverage, among others.
FRX Polymers Inc. completes $20 million Series C financing
FRX Polymers Inc. announced this month that it has closed its Series C-2 financing for $8 million, led by the Flemish investment company, PMV and current FRX shareholders, Evonik Venture Capital, DB Masdar Cleantech Fund, BASF Venture Capital and several others. This financing adds to the $12 million Series C-1 financing that the company completed on Dec. 24, 2013 and brings the total Series C financing to $20 million.
The financing coincides with the opening of FRX's first industrial scale Green flame retardant polymer plant in Antwerp Belgium. The financial resources will be used to fund the company's sales ramp of its new -to-the-world plant, said an FRX release.
Based in Chelmsford, MA, FRX is the manufacturer and marketer of a new, environmentally friendly family of inherently flame retardant plastics and oligomers, trade named Nofia. Currently in the high growth phase of commercializing its unique family of polyphosphonate homopolymers, copolymers, and oligomers, FRX produces plastics that are tough, transparent, and possess high melt flow. FRX's products are being sold in consumer electronics, building and construction, and transportation markets, as polymeric flame retardant additives, flame retardant engineering plastics, and as reactive flame retardant additives for thermosetting resins.
FRX's portfolio includes an extensive and growing patent estate, with 49 granted patents and 104 patent applications to date.  FRX was the 2008 and 2013 recipient of Frost and Sullivan's "Innovation of the Year" award for flame retardant materials.
Roald Borre, co-head of Venture Capital and manager PMV-TINA, stated, "We are thrilled to have the opportunity to invest in FRX. WE join a strong investor group supporting this emerging growth company with its innovative and environmentally friendly products and its new manufacturing plant in the Port of Antwerp. We are impressed with the progress that FRX has made to date and believe that the Company is poised for significant growth in the field of flame retardant plastics."
FRX Polymers Inc. was founded in 2007 following over five years of intensive research and development in the field of inherently flame retardant plastics. The company operates two pilot plants in Chelmsford, MA, and through its subsidiary, FRX Polymers (Europe) NV a full scale plant in Antwerp, Belgium. 
Sign up for the PlasticsToday NewsFeed newsletter.
You May Also Like
---