NuSil, Avantor merge to create 'global leader in ultra-high-purity materials'
NuSil, Avantor merge to create 'global leader in ultra-high-purity materials'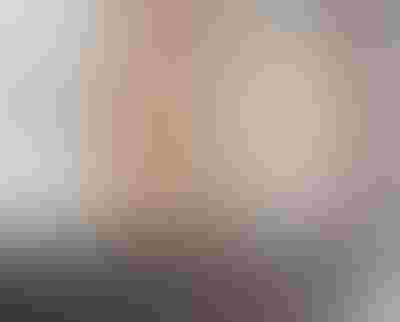 Avantor Performance Materials (Center Valley, PA) and NuSil Technology LLC (Carpinteria, CA), both of which are portfolio companies of New Mountain Capital LLC, have signed a definitive agreement to merge. This merger will create the global leader in ultra-high-purity materials for the life sciences and advanced technology markets, according to a press release issued today. Demand for these materials is on a growth trajectory driven by technological advances, market expansion and the increasingly strict regulatory and performance specifications of the life sciences and other industries, said the companies.
 

Avantor, as the merged company will be named, will provide performance materials and solutions for the production and research needs of more than 6,500 customers across the biotechnology, pharmaceutical, medical device, diagnostics, aerospace & defense, and semi-conductor industries. The combination brings complementary technologies and advanced analytical capabilities together to create a portfolio of more than 30,000 products that meet increasingly stringent standards across technology-driven and highly-regulated markets. The company will be particularly well positioned to support the industrialization of the biopharmaceutical sector through its bioprocessing and biomaterials offerings with a focus on productivity and quality. Combined revenues will be over $700 million, growing at 14% per year.
NuSil will be among more than 600 exhibitors at the co-located MD&M Minneapolis and PLASTEC Minneapolis events in Minneapolis on Sept. 21 and 22, 2016. Click here for more information or to register to attend. Use the promo code PToday16 to receive free expo admission and a 20% discount on conference passes.
The merger creates exciting possibilities for NuSil customers, said NuSil CEO Ernest Waaser in a prepared statement. "The combined company will provide a more comprehensive suite of technologies and products for the life sciences and advanced engineering industries. Within life sciences, the technology and product portfolio will span the entire drug manufacturing lifecycle from discovery to dispense, medical devices and diagnostics and separation sciences. The advanced engineering industries will benefit from having access to the suite of high-purity materials for high-performance electronics and aerospace and defense applications," said Waaser.
The transaction is subject to customary closing procedures including regulatory approval, and is expected to close in late September. Michael Stubblefield, Avantor CEO, will lead the combined company after the transaction closes.
Sign up for the PlasticsToday NewsFeed newsletter.
You May Also Like
---