MD&M East: Exhibits A, B and C of how plastics are moving medtech forward
MD&M East: Exhibits A, B and C of how plastics are moving medtech forward
MD&M East exhibitors Evonik, Colorite and Ineos Styrolution showcase examples of how plastics are helping to drive innovation in medical technology.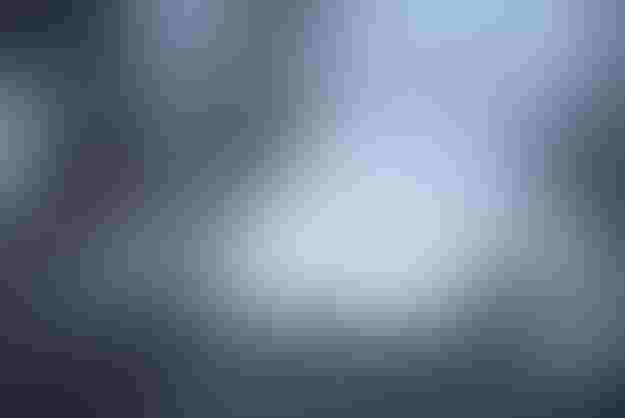 The forthcoming Medical Design and Manufacturing (MD&M) East trade show and conference, co-located with PLASTEC East, will showcase numerous examples of how plastics are helping to drive innovation in medical technology. Here are three examples; many more await at the event, which takes up residency at the Jacob K. Javits Convention Center in New York, NY, from June 13 to 15.
Evonik's VestaKeep PEEK material was selected for a device used to repair rotator cuffs and reattach Achilles tendons.
Evonik (Essen, Germany) announced that it will feature its transparent, high-performance Cyrolite compounds for medical device applications at booth 1948. Chemical resistant and BPA free, all material grades are engineered to withstand gamma, E-beam and EtO sterilization with no loss in properties.
Earlier this year, the company announced that its VestaKeep PEEK material was selected for the Kator suture anchor system used in rotator cuff repair and Achilles tendon reattachment. The system anchors experience high stress loads throughout the healing process, explained Surgical Frontiers, which markets the device. The company's patented technology along with the PEEK polymer's properties allow surgeons to repair torn rotator cuffs and reattach Achilles tendons using fewer suture anchors, thereby preserving more bone and improving blood flow available for tendon healing.
Several hundred suppliers featuring products and services for medical device OEMs will exhibit at the co-located PLASTEC East and MD&M East event in New York City in June. Go to the PLASTEC East website to learn more about the event and to register to attend.
Global styrenics supplier Ineos Styrolution (Frankfurt, Germany) announced that it will feature its extensive portfolio of materials, along with some new applications, at booth 1803. Newer products displayed at the booth include K-Resin SBC, the first ISO 10993–certified glass-fiber-filled ABS used in medical applications and the Styrolux 4G60 grade developed specifically for use in IV drip chambers. Devices manufactured using materials from Ineos Styrolution on display at the booth include:
The IDEXX Quanti-Tray Lab Test tray, which illustrates how key Styrolux properties such as transparency, extrusion capabilities, flowability and impact strength can be used in a blend to optimize performance for specific application needs.

The Boehringer Ingelheim HandiHaler inhaler product, which uses Novodur HD M203FC in the mouthpiece and housing because of its mechanical properties and surface appearance, and Terlux HD 2802, which is used in the transparent capsule chamber for easy patient monitoring.

Yankauer suction handles, used for blood suction during operations, which require transparency and sterilizability. K-Resin SBC KR01 was selected for this application because of its formability following injection molding, which is needed to bend the tube.
A custom compounder with expertise in medical-grade materials, Colorite (Wayne, PA) will showcase its line of thermoplastic elastomer (TPE) compounds for medical device applications in booth 1445. The Cellene TPE compounds are suitable for a variety of uses in medical devices, packaging and other regulated markets. They are formulated to be silicone, latex, phthalate, halogen and PVC-free using FDA-compliant raw materials to meet USP Class VI and ISO 10993 standards.
Thermoplastic elastomer compounds from Colorite are suitable for use in medical devices, packaging and other regulated markets.
Working with dedicated medical polymer compounders provides medical device OEMs with valuable resources in meeting regulatory compliance requirements across a wide geographic footprint, notes Colorite in a press release. Moreover, compounders are often called upon to help push material capability boundaries. Unique requirements are frequently a critical component of next-generation devices, and polymers and polymer compounds play a central role in their development. It is also important to work with a compounder that is "polymer neutral," adds the company, in order to find the right solution for a specific medical device application.
Sign up for the PlasticsToday NewsFeed newsletter.
You May Also Like
---