Medical-Grade Urethane Adhesives Offer Low-Cost, Low-Trauma Alternative to Silicone
Medical-Grade Urethane Adhesives Offer Low-Cost, Low-Trauma Alternative to Silicone
Surgical tapes and dressing films are among applications for the new polyurethane-based pressure-sensitive adhesives.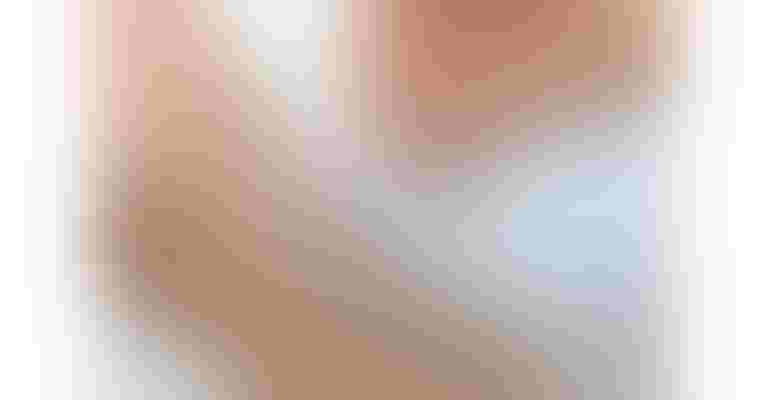 Polyurethane-based pressure-sensitive adhesives (PSAs) have been developed to meet demand for safe, low-trauma medical devices formulated for sensitive-skin individuals. Suitable applications for the PSAs introduced by Toyochem include custom surgical tapes and dressing films. Toyochem is the polymers and coatings division of Tokyo-based Toyo Ink Group.
The new adhesive system offers high moisture permeability and low skin exfoliation, allowing for pain-free removal or repositioning of the adhesive material. In addition, the new compositions do not contain silicone or other substances that may contaminate coating lines or processing environments, said Toyochem.
The company said that it drew on its expertise in urethane chemistry for protective films in the electronics industry to engineer a uniquely soft and flexible medical-grade urethane composition. The product adheres well to the skin while causing very low trauma to the keratin layer when the dressing is removed or repositioned.
"The challenge is finding the right balance between adhesion and release," said Nao Nakamura, General Manager of Toyochem's adhesives division. "Materials for medical devices and dressings must have the elasticity to conform to skin surfaces and movement in order to prevent water, dirt, or bacteria from entering and infecting the wound. They also need to have the right amount of release to prevent trauma to the tender skin surrounding it. With the new development, we're able to strike a fine balance that meets both requirements," said Nakamura.
The urethane PSA system features water vapor transmission rates of 2,000g/m2/24 hours, values that are considerably higher than conventional acrylic PSAs, according to Toyochem. Poor moisture permeability can trap heat and water vapors between the skin and adhesive layer, often leading to skin irritation, maceration, and even bacterial growth. Toyochem's PSA product is designed to substantially raise the water vapor transmission ability of the adhesive layer, allowing moisture to be evaporated to the outside of the adhesive material.
The new PSAs from Toyochem are silicone-free and have been proven safe for human skin contact. They can be customized to meet International standard ISO 10993-1, making them a more user- and cost-friendly alternative to silicone adhesives, said Toyochem.
Sign up for the PlasticsToday NewsFeed newsletter.
You May Also Like
---