Plastec East Highlights Technology and Industry Trends 45217
Plastec East Highlights Technology and Industry Trends
A full range of plastics-centric topics, from the challenges of injection molding for medical applications to sustainable solutions, will be explored at the in-person event.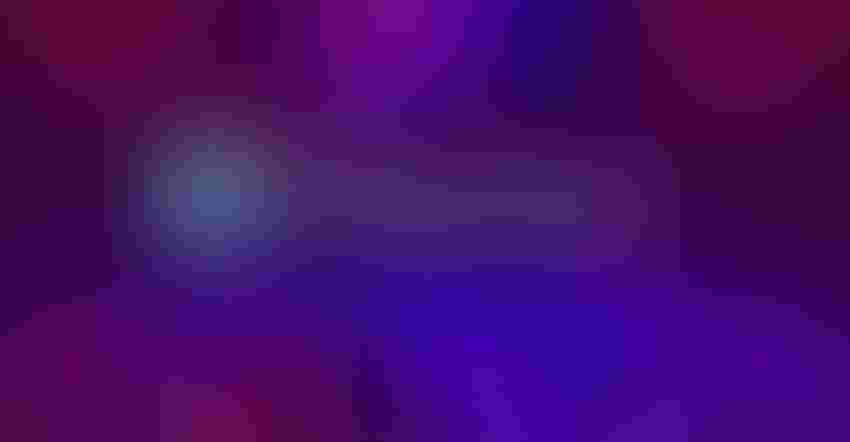 Image: Plastec East/Canva
Christmas comes early this year for plastics professionals on the East Coast, when Plastec East returns to the Jacob Javits Convention Center in New York as part of the Advanced Manufacturing East event on Dec. 7 to 9. One of six co-located shows, including Medical Design & Manufacturing (MD&M), EastPack, automation-focused ATX, Design & Manufacturing (D&M), and Quality Expo, Plastec East offers industry professionals an opportunity to discover new products, machinery, and services from more than 350 exhibitors and expand their understanding of trends and emerging technologies at more than 30 conference sessions. A selection of show highlights of particular relevance to plastics industry professionals are featured below. For the full picture and to register to attend, go to the Plastec East website.

Ambiguity is not a popular word within the business community, which values predictability and stability. But Conor Carlin, Vice President of Sustainability at the Society of Plastics Engineers (SPE), will make the case that industry needs to embrace ambiguity as it faces the challenges of plastics in a circular economy. During his keynote presentation, he will discuss successfully navigating regulatory changes, measuring packaging sustainability throughout its lifecycle, the pros and cons of flexible packaging, and developments in mechanical and chemical recycling. "How to Be Comfortable with Ambiguity: Plastics in a Circular Economy" is scheduled for Dec. 7 at 10:20 a.m. in the Advanced Manufacturing Theater (booth 2045).
The complete value chain of flexible packaging — from materials suppliers and converters to end users — will be explored during a session led by Alison Keane, President and CEO of the Flexible Packaging Association. The latest technological innovations, insights on the economics of flexible packaging implementation, and how the combination of flexible packaging, automation, and consumer data enables companies to be more agile and profitable are among the talking points. "The Economics of Flexible Packaging" session will be held on Dec. 7 at 3 p.m. at the Advanced Manufacturing Theater (booth 2045).

Michelle Ortiz, DSM Biomedical.
Sustainability will be debated from the perspective of the medical device industry during a panel discussion on Dec. 7. Plastics have revolutionized medical technology and saved countless lives, notably through the widespread adoption of single-use devices. However, the medtech industry is not immune to demands for more sustainable practices, and a panel of experts will discuss how it can respond to this challenge. Len Czuba, President of Czuba Enterprises, will moderate the panel discussion in the company of James O'Brien, co-founder and co-CEO of Polycarbin; Michelle Ortiz, a senior director at DSM Biomedical; and Ajay Padsalgikar, Senior Principal Scientist, Global Innovation, DSM. The session is scheduled for Dec. 7 at 2 p.m. in the Medtech Theater (booth 1537).

Donna Bibber, Isometric Micro Molding Inc.
On the following day, Len Czuba returns to convene another panel and discuss the challenges of injection molding for the medical device industry. The panelists, all of whom have years of injection molding expertise under their belts, will share insights on new tools for solving persistent quality-related issues, the delicate matter of material selection, and how industry is navigating the pandemic. Attendees are encouraged to bring their toughest questions for panelists Donna Bibber, CEO, Isometric Micro Molding Inc.; Jürgen Geisow, Director of Technology and After Sales Service, Arburg; Vijay Kudchadkar, Director of Advanced Engineering, Westfall-Technik Inc.; and Don Miller, Strategic Account Manager, PTA Plastics. The panel discussion, "Solving Today's Challenges in Injection Molding for the Medical Device Industry," is scheduled for Dec. 8 at 2 p.m. at the Medtech Theater (booth 1537).
Many more sessions will delve into such hot manufacturing topics as the impact of artificial intelligence, robotic interoperability, and predictive maintenance during the three-day event. Complete information can be found on the Plastec East website.
Sign up for the PlasticsToday NewsFeed newsletter.
You May Also Like
---