Speakers Highlight Patients Impacted By 3D Printing
Speakers Highlight Patients Impacted By 3D Printing
At MD&M Minneapolis, a keynote presentation in partnership with AM Medical discussed individual cases that have benefitted from 3D printing.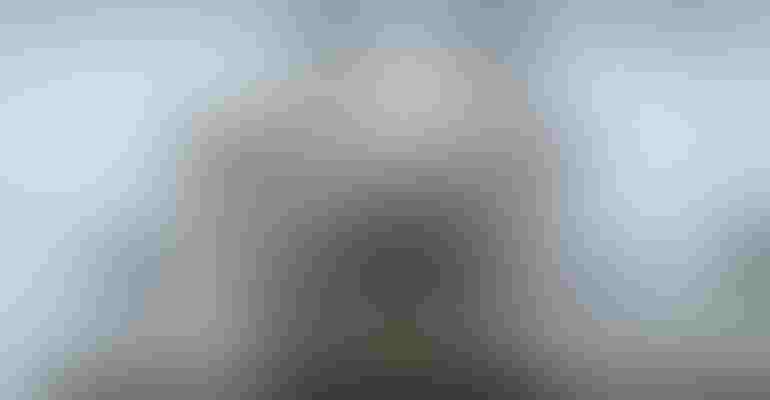 Image courtesy of Nir Alon / Alamy Stock Photo
In a partner keynote presented by AM Medical powered by ASME at the current Advanced Manufacturing Minneapolis (MD&M), speakers discussed specific cases that have shown the impact of using 3D models in medical care. Estimates indicate more than three million patients have been directly impacted by 3D printing. The session, "Patient Impact: Understanding the Perspective of those Benefiting from 3D Printing", gave speakers the opportunity to highlight some of those instances.
David Zopf, MD, associate professor at the University of Michigan Health, talked about severe pediatric breathing issues associated with cerebral palsy, and a novel device created to help. CP is the most common motor disability in childhood and study of CP's relationship with obstructive sleep apnea (OSA) is limited despite the higher risk associated with CP, according to Zopf. Standard treatment for OSA is adenotonsillectomy or positive pressure therapies. However, these treatments tend to be less effective in people with CP, said Zopf, noting that using a positive pressure therapy mask on patients with CP can be an affixation risk due to an inability to remove the mask and increased instances of vomiting.
"Not only do they have [OSA] more frequently, but it's typically quite severe," he said. "This is highlighted by a couple of studies that showed that patients with [CP] that undergo some of these standard treatments including adenotonsillectomy and uvulopalatopharyngoplasty, a lot of these patients ended up needing additional treatment in the form of a tracheostomy."
Zopf wanted to find a new way of treating these patients without the need for a tracheostomy.
Highlighting one specific case, he described a newborn with severe tracheobronchomalacia — collapse of the distal airway right before it reaches the lung — who was fighting for their life daily with no treatment options available. Zopf worked with the FDA to obtain an emergency use authorization for an external splint created using a polycaprolactone and an SLS printer. The novel nasopharyngeal device (ssNPA) allows for suture suspension of the collapsed airway to open it. Zopf said that the device was used on the newborn with successful results and the child is now 10 years old.
Since that first case, 25 additional children have benefitted from using the device. Zopf and his research team are now conducting a 5-year randomized, waitlisted, and controlled clinical trial using the device to examine its efficacy.
David Nascene MD, pediatric neuroradiologist, University of Minnesota Medical School, highlighted a case of a colleague's son complaining of a cold or pneumonia which resulted in a chest x-ray. The chest x-ray showed an unexpected issue, a bend to the upper spine.
"I saw [the x-ray] and thought 'this doesn't look so good," the father of the child said, in the presentation. Both the father and mother have a background in radiology and understood immediately what the imaging depicted.
It was found that multiple of the child's retinal segments were attached to the wrong areas. Nascene created a 3D model of the spinal area to help the parents see the issues and discuss options to correct them with physicians. The child had never previously had any complaints about neck problems, pain, or headaches and, according to the father, acts like there are problems. Due to the boy not experiencing systems of the spinal segments being incorrect, the parents decided not to start corrective treatment but are monitoring it and will revisit the option if the child starts experiencing problematic symptoms.
Jonathan Morris, MD, neuroradiologist and director of the Anatomic Modeling Lab at Mayo Clinic, discussed the facial reconstruction of a man who was in a motorcycle accident where the motorcyclist hit the passenger side of a pick-up truck at highway speed. After sustaining poly-trauma facial fractures, the patient was severely facially disfigured. Morris, in collaboration with a plastic surgeon, created three 3D-printed models of the patient's face. The first showed each fractured fragment in a different color so that Morris and plastic surgery could move them around to put them in the correct place, the second showed what they hoped to achieve through reconstruction, and the third demonstrated how they would tackle it with the guides in place.
"What these patients really want is to look normal when they wake up," Morris said, in his presentation. "Every one of you interacts with the world though the face. You could be missing a finger and nobody would [know] but as soon as you have a droopy eye, everyone recognizes it."
The reconstruction for this patient included 15 plates that had to be placed in exact locations in order for the face to look correct. These plates were modeled on one of the three facial 3D models used, creating a reference that could be handled and adjusted when in surgery. Bending plates on models ahead of surgery instead of in the operating room not only saves time, but is much less expensive. Morris said that because the bones in the face of the motorcyclist were so fractured, using the model to place the plates is more precise.
"If you don't put this into the right place, his face will be too wide and you can guarantee he will [see] it."
He is also cognizant of waste and what happens to these models after they have run their course in treatment. Morris and his team use a circular product design so that all models created for a specific case are used for teaching purposes after no longer needed for treatment. This is combined with artificial technology and virtual reality for an immersive learning experience.
Blair Kauzlarich, a 3D printing and training center administrator at Clarkson College, used her background to help create a treatment plan for her son when it was discovered he had a brain tumor. When discussing the case in her presentation, she revealed that the tumor of her 10-month-old son was found after the child was not meeting normal growth milestones. Additionally, a plastic surgeon wanted to make sure a bump on the boys' head wasn't a bone growth. After a CT scan, the ridge on the boys head was found to be a mass in the interior of the third ventricle.
Kauzlarich created a cross sectioned 3D printed model of the child's head, showing where the mass was. After talking with four neurosurgeons about how they would safety remove the tumor, the family picked one of the doctors to conduct the surgery, which was successful. She said that having the model while discussing options with the doctors helped her stay informed and in agreeance with each step being taken.
Sign up for the PlasticsToday NewsFeed newsletter.
You May Also Like
---