Talking medical molding at PLASTEC Minneapolis
Talking medical molding at PLASTEC Minneapolis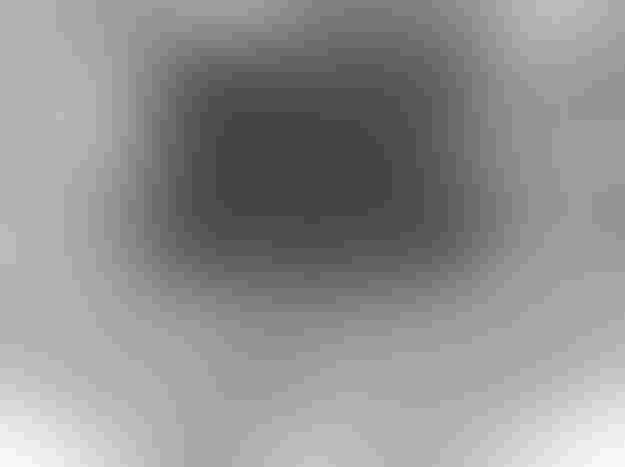 Several major makers of injection molding equipment participated at the recent co-located Medical Design & Manufacturing (MD&M) and PLASTEC event in Minneapolis, MN, and, as you might expect, they showcased medical applications at their booths. I took the opportunity to sit down with some of them and discuss the demands of medical device OEMs and their suppliers.
Precision, repeatability and reliability, a problem-solving approach that transcends simply the sale of a molding machine and cost reductions in the production process were common themes. All of the machine makers were keen to maintain, if not grow, their presence in the medical manufacturing space, and for good reason.
As Michael Werner, Senior Technical/Key Account Manager at Toshiba Machine Co. (Elk Grove Village, IL), noted: "Medical is a good place to be. It offers steady, stable growth, as opposed to the roller coaster ride that is automotive." Toshiba has approximately 25% market share in medical, he added, and that is contributing to record years for the company. "Customers, in general, are being more proactive and not waiting for their machines to die before replacing them. A new machine reduces reject rates and maintenance costs, and that makes the return on investment easier to explain in the boardroom," said Werner.
Precision and repeatability
As devices get smaller, molded parts also must shrink, but not at the cost of precision.  Sumitomo (SHI) Demag (Strongsville, OH) demonstrated its capabilities in this area at the event by molding a 0.0113-g part for a laser scanning device using a production mold from Makuta Technics (Shelbyville, IN). The component includes a 0.400-mm hole that must maintain +/-0.010-mm circularity. The company ran an all-electric SE50EV injection molding machine equipped with the Spiral Logic (SL) screw assembly on the show floor.
Sumitomo (SHI) Demag produced this 0.0113-g part for a laser scanning device using a production mold from Makuta Technics.
"When we first introduced the SL screw, customers were skeptical," explained Tony Marchellatta, Midwest Regional Manager. "Let's face it—screw and barrel design has been relatively unchanged over the years, so when customers saw that there was no compression zone with the SL screw, they had a few doubts."
However, the combination of precision metering of resin into the barrel, no compression zone and a positive-locking non-return valve has undeniable benefits, according to Sumitomo (SHI) Demag. The innovation results in a homogeneous melt, eliminating shear heating, stagnation and degradation of the melt that can occur with a conventional screw and barrel.
"The system has been popular in Asia for the past six years, and we have been promoting it in the North American market for the past two years," Marchellatta told PlasticsToday, adding that customers have been coming around. Makuta uses the technology at its plant in Shelbyville to mold miniature parts for a range of medical devices including hearing aids, surgical instruments and microfluidic products. For the laser scanner part, the SL system enables the company to hold tolerances on the hole diameter and meet production requirements of no more than four to five defects per million parts, said Stuart Kaplan, President of Makuta Technics.
Marchellatta notes that Sumitomo (SHI) Demag has 500 machines running at Sansyu Fine Tool (Takahama City, Japan), "the oldest and largest micro-molding operation in the world." U.S.-owned Makuta Technics is part of the Sansyu group.
Hundreds of exhibitors will showcase injection molding machines and other plastics processing systems, materials and additives, rapid prototyping services and equipment, and much more at Expoplast in Montréal on Nov. 30 and Dec. 1, 2016. Register now!
Clean machines
Electric machines ensure clean production but also boost repeatability and precision, said Werner of Toshiba, who demoed the 230-ton ECSXII230 all-electric injection molding machine at the company's booth. Polycarbonate closures weighing less than one gram were molded to highlight the machine's ability to precisely output extremely small shot sizes. A HEPA filter system was installed over the molding area to show attendees a cost-saving alternative to investing in a cleanroom. The installation also was used as an example of how Toshiba meets and exceeds customer expectations, explained Werner.
"We have a single-source mindset. In fact, sitting down with customers and finding solutions to their problems—not just selling them a machine—is my job," said Werner. Fitting a machine with a HEPA filter is one example. "We designed and tested this add on to provide molders who don't want to invest in a cleanroom with a relatively inexpensive alternative," he explained, noting that Toshiba can now supply the system as an option with new ECSXII purchases.
Arburg (Rocky Hill, CT) also is on board with cleanroom alternatives. "Our machines have HEPA filters for use outside the cleanroom, and the parts are then transported via a covered conveyor into a cleanroom for assembly," explained Liam Burns, Manager, Midwest Sales and Engineering, who works out of the company's Elgin, IL, office. By placing the machine outside the cleanroom, "you don't need to worry about contaminants when you're purging the system, and HEPA filters are an ideal solution for a growing company that doesn't want to devote resources to expanding an existing cleanroom."
Another key demand of Arburg's medical customers is 100% verification, which is driven by FDA requirements for traceability and the "customers of our customers," added Burns. "Machines with networking capabilities and Industry 4.0 compatibility are gaining traction in the medical world. We use Euromap 77 networking systems to help track parts through their entire life cycle."
Euromap 77 is designed to enable rapid and seamless data exchange between injection molding machines and manufacturing execution systems, paving the way for widespread use of Industry 4.0 in the plastics processing arena, according to Arburg.
At the show, Arburg featured its electric Allrounder 470 A (pictured) molding a magnifying glass from optically clear liquid silicone rubber supplied by Shin-Etsu in a four-cavity mold. The 8.4 g part was molded in a cycle time of 65 seconds.
Consistency and cost-effectiveness
Engel (York, PA) stresses its support for the medical manufacturing industry through a dedicated business unit that has expertise in the regulatory requirements of its customers. "For most of the medical parts, the injection molding machine has to run extremely short cycles at the highest level of repeatability to allow mass production of medical technology products with long and thin cores. Engel develops injection molding machines that meet these ever-increasing requirements," said Steve Broadbent, Elastomer and LSR Project Engineer.
To achieve consistent quality and cost efficiency, Engel has developed inject 4.0 tools that are well-suited for the medical device industry, said Broadbent. "Engel's e-factory, the intelligent manufacturing execution system for injection molding machines, facilitates necessary process documentation, explained Broadbent. On the machine and process side of molding, iQ weight control (intelligent compensation of process fluctuations), iQ clamp control (intelligent optimization of clamping force), and iQ flow control (consistent temperature control process) help optimize production in a smart and integrated way."
Engel brought its 110 US ton all-electric e-mac machine to the show. It ran a four-cavity duck bill mold featuring a fully automatic four-drop valve gated cold runner and in-mold slitting by a vertical axis demolding system manufactured by M.R. Mold & Engineering Corp. The demolding system provides a renewable surface for every slit. 
The machine was also equipped with a Silcomix liquid silicone dispensing system provided by Dopag. The Silcomix is designed to process all common liquid silicone rubbers from a variety of container sizes. The pumping system is balanced, such that it uses all but 1% of raw materials.
The part was molded from a Silpuran silicone rubber compound provided by Wacker.
Sign up for the PlasticsToday NewsFeed newsletter.
You May Also Like
---