What 3D Printing Brings to Medical Micro Molding
What 3D Printing Brings to Medical Micro Molding
Isometric Micro Molding helps medical device OEMs accelerate time to market while reducing costs by means of additive manufacturing.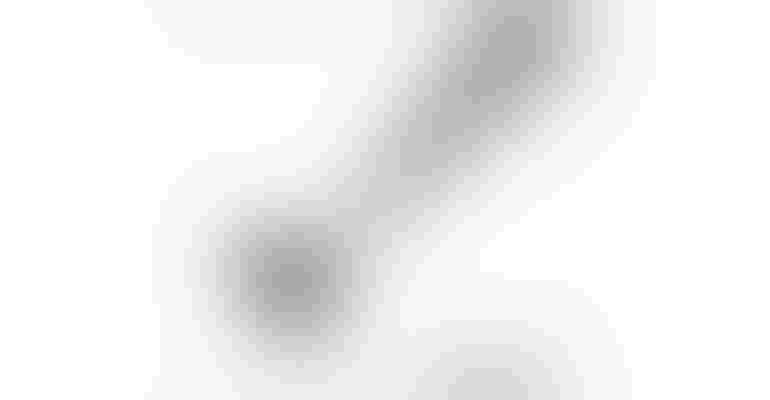 3D-printed surgical tool.
Image courtesy Isometric
Even though injection molding and 3D printing are sometimes depicted as rival technologies — us vs. them storylines make for good copy, as they say in the news biz— it's obvious at this point that they are, in fact, complementary. Isometric Micro Molding recently built a development lab dedicated to 3D printing and quick prototyping. It now has seven 3D-printing machines in house, three of which are dedicated to micro prototypes as well as mold making. Isometric plans to add more to support its miniaturized device manufacturing capabilities using advanced materials. Isometric's customers — medtech companies specializing in everything from diabetes, ophthalmic, cardiology, and neurology devices to microfluidic diagnostic and drug-delivery products — have been very receptive.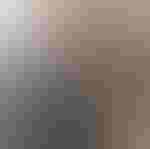 Isometric Micro Molding CEO Donna Bibber.
"Miniaturization is extremely hot in multiple medical and drug-delivery market segments. Micro molding is a very scalable solution for high-volume devices," Isometric's CEO Donna Bibber told PlasticsToday. When prototype parts are needed quickly or if the customer requires multiple design iterations in parallel, 3D printing the components in a photopolymer is advantageous, but 3D printing mold inserts for molded components in the intended thermoplastic is a game changer, she said. "Modifying part geometry or tweaking a design and iterating that design a day later is a huge clinical trial timeline benefit."
Isometric's micro 3D printers can print micro barbs with a sharpness of 2 microns and surface finish of 0.4 micron Ra in materials that rival PEEK in terms of strength, explained Bibber. They can also produce micro channels and holes down to 70 microns and wall thicknesses down to 25 microns. "Microprinting is not just feasible for prototyping, it's become a go-to for the development phases of many micro molding and micro automated assembly programs," said Bibber.
To accelerate the molding process, Isometric 3D prints injection mold inserts capable of producing micro needles as small as 0.2 mm (0.007 in.) in diameter with a 2-micron tip sharpness. "At Isometric, we have successfully molded a liquid crystal polymer, which is a high-heat material, through a 3D-printed mold. These types of printed parts and molds will pave the way for faster medical and pharmaceutical clinical trial timelines; this time savings equates to millions of dollars annually," said Bibber. "The faster you can iterate, the faster products get to market that are robust and risk-mitigated by rigorous testing much earlier in the product development cycle."
Often cited as one of the primary limitations of 3D printing compared with the thousands of materials predicated by FDA for injection molded polymers, in fact, 3D-printing polymer advances seem to be coming to the market daily. "For example, there's a bioresorbable implant grade that has been through clinical trials," said Bibber.
Isometric and its customers clearly see 3D printing as a valuable tool, and Bibber fully expects the company to invest in more micro printers, but she does have one caveat: By the time you make the purchase, there's a better machine on the market that's faster, with a higher resolution, and newer features. "The technology is moving so fast. Frankly, I haven't seen anything like it in my 35 years in the business," said Bibber. "Printing materials are clearing strict regulatory hurdles to become predicate materials of the future. It's an exciting time to be a materials and micro molding specialist!"
Isometric Micro Molding has been in business for more than 30 years and has worked on over a thousand micro-molding projects during that time. Isometric works primarily in the medical device and drug-delivery markets helping device OEMs down-select design concepts to accelerate time to market while reducing costs using additive manufacturing systems.
Isometric will be discussing the advantages and disadvantages of using 3D printing to produce micro-sized parts as well as injection molds for medical applications during a session in the Medtech Theater on Tuesday, Feb. 7, at MD&M West at the Anaheim Convention Center in Anaheim, CA. Bibber will be part of a panel dedicated to precision and tight-tolerance molding at the MiniTec conference on Feb. 6, which begins at 10:45 a.m. The two-day MiniTec conference runs February 6 and 7, overlapping with the co-located Plastec West and MD&M West event, which runs from Feb. 7 to 9 at the same location.
Sign up for the PlasticsToday NewsFeed newsletter.
You May Also Like
---