Compost Bags Boast 20% Post-Consumer Recycled Content
Compost Bags Boast 20% Post-Consumer Recycled Content
The custom polyethylene bags leverage a unique partnership between direct-to-consumer compost brand Tend, Salerno Packaging, and mechanical recycler EFS-plastics.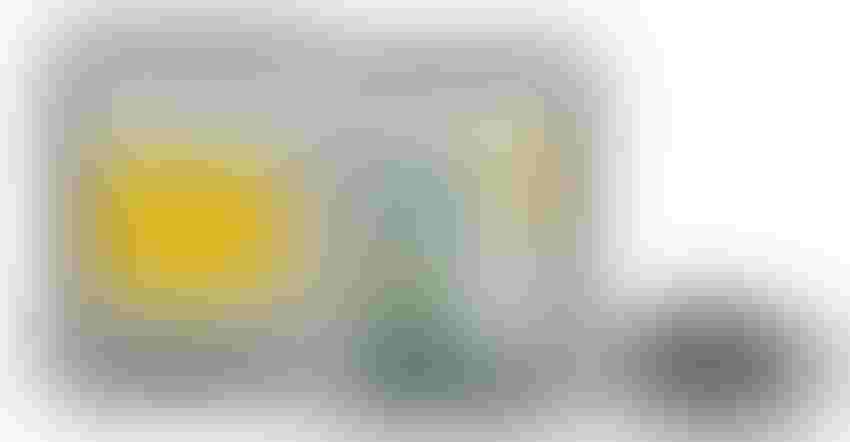 It's that time of year that people across much of the US think spring, which brings to mind greener grass and blooming gardens. And that means the return of lawncare.
For the 2023 season, NOCO company Tend's 1-cubic-foot volume bags of Brian's Best STA Approved Compost for lawns and gardens will contain 20% post-consumer resin (PCR).
A mix of low-density polyethylene (LDPE) and linear LDPE (LLDPE), the PCR is obtained from post-consumer sources such as curbside recycling programs and commercial recycling programs in distribution centers and retail stores.  
Buffalo River Compost launched Tend in 2022, a brand geared for direct-to-consumer lawn and garden products. The company sought sustainable packaging solutions, yet found scant options. 
"Some places around the country are starting to require minimum recycled content standards for plastic packaging such as garbage bags, but due to features such as UV protection and anti-slip, we weren't able to immediately identify suppliers that used PCR in lawn and garden bags," says Bobbie Thoman, Tend's director of sustainability and innovation. 
The brand then settled on using standard LLDPE bags.
Tend had to track down a company that could make their bags more sustainable.
After contacting several vendors and learning that PCR lawn and garden bags were not currently available, Tend reached out directly to EFS-plastics in Canada. EFS-plastics is a mechanical recycling facility that creates customized plastic resin to help customers across North America develop cost-effective solutions for products and packaging.   
"The collaboration between Tend, Salerno Packaging, and ourselves is exactly the type of engagement this industry needs to advance PCR usage in packaging," says Martin Vogt, CEO and president of EFS-plastics. "We've been pushing the envelope at our film recycling plants and can produce a range of high-quality LDPE and LLDPE PCR that are tailored for different consumer facing applications. We are proud of this joint achievement and hope to see more of such projects coming to life soon. Only then, we can make plastics circularity in flexible packaging a reality."
Salerno Packaging, an affiliate of Inteplast Group, of which EFS-plastics is a joint venture, worked in partnership with Tend over the past year on everything from thickness and durability of the product to graphic design, and manufactured the new lawn and garden bag.  
"Salerno recognizes the importance of using PCR in packaging and is excited to be at the forefront of innovation," says Roger Sullivan, Salerno vice president of sales & marketing. "We see the need for an increase in recycled content in the packaging we produce. It's an important environmental effort, and we are seeing an increase in customers, like Tend, requesting this type of product." 
"As composters we truly understand the importance of using recycled products to support circular programs and projects like this show what is possible when companies come together to innovate," adds Thoman. "Composters are generally mission driven people and want to improve the environment through waste diversion and soil health. These bags wouldn't have been possible if it wasn't for the enthusiasm from the entire supply chain throughout the production process. It's an important step for an industry that relies on packaging to bring products to market."
Recycling of the bags is a work in progress.
The bags are recyclable wherever programs accept these kinds of plastic bags; however, that presently does not include store drop-off locations because mulch and soil bags are not allowed, according to BagandFilmRecycling.org.
Along with Tend, EFS-plastics is working diligently to make that happen, Hendrik Dullinger, the US VP of business development, tells us. "We're working directly with the Bag and Film Recycling group to get it accepted in the Northeast. We believe the store drop-off program is the best way to get these bags recycled as many municipalities do not have curbside pickup for these materials yet."
As Tend's Thoman points out, "retail take-back programs would be the [best] way to return the bags."
For now, consumers will have to check directly with recyclers in their area.
Buffalo River Compost's bags of Brian's Best Compost will also be available for sale this spring at local garden centers in Western New York.
Sign up for the PlasticsToday NewsFeed newsletter.
You May Also Like
---