Hand Sanitizer Sachet Designed for High-Speed Filling Uses 60% Less Material
Hand Sanitizer Sachet Designed for High-Speed Filling Uses 60% Less Material
Engineered for Amazon Basic Care by T.H.E.M., the lightweight and sustainably efficient sanitizer packaging offers long shelf life and "tear like butter" opening.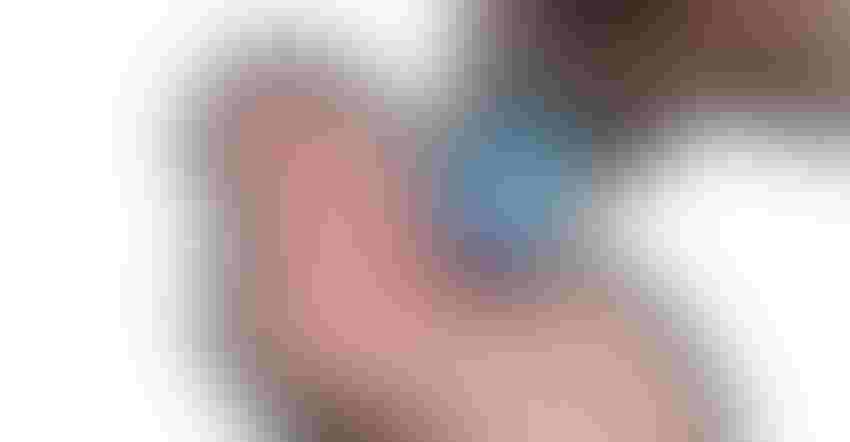 Image courtesy of T.H.E.M.
Technical Help in Engineering and Marketing (T.H.E.M.), a packaging company based in Marlton, NJ, collaborated with Amazon Basic Care to develop a hand-sanitizer sachet that significantly reduces materials use and provides a three-year shelf life.
The lightweight, eco-friendly Amazon Basic Care Advanced Hand Sanitizer sachet uses 60% less material per package compared with similar-size sachets. Each single-use sachet holds 1.2 mL of hand-sanitizing gel, which is 70% ethyl alcohol.
In addition to its environmental advantage, the package can withstand temperatures of 40°C/104°F for 252 days without loss of product efficacy and exhibits burst strength greater than 450 pounds — the sachets won't leak, even at high altitudes.
The packaging industry has noted T.H.E.M.'s achievement: The Amazon Basic Care Advanced Hand Sanitizer sachet was named a Diamond Finalist in Dow's 2021 Packaging Innovation Awards competition.
T.H.E.M. uses an ultra-high-speed vertical form-fill-seal system from Japan-based Sanko Machinery to produce the easy-open sachets, which have zero head space.
In this exclusive Q&A, several members of the Advanced Hand Sanitizer sachet project team address our questions about the innovative package. The participants are Neil Kozarsky, CEO of T.H.E.M.; Melyssa Katz-Sampieri, operations manager at T.H.E.M.; and William Rasile, president of Rasile Technical Services. Rasile was a flexible-packaging consultant on the team.
Comment on the sachet, customers, and the response.
Kozarsky: The product launched end-July 2021. Amazon is not the exclusive customer, and sales have been ramping up steadily. Drivers include heightened consumer awareness around hand sanitizing due to COVID. It also reflects an issue we learned about when doing research — hand sanitizer bottles leak.
This is the anywhere/anytime personal hand sanitizer for men and women that is designed to fit neatly in a purse, wallet, pocket, or auto glove box. It doses the right amount of product every time.
The next big sector will be airlines, as the Amazon packets weigh much less than traditional gel packets (big financial efficiency) and never swell or leak. The weight difference on a flight is even more significant when the gel pack replaces an infused paper wipe.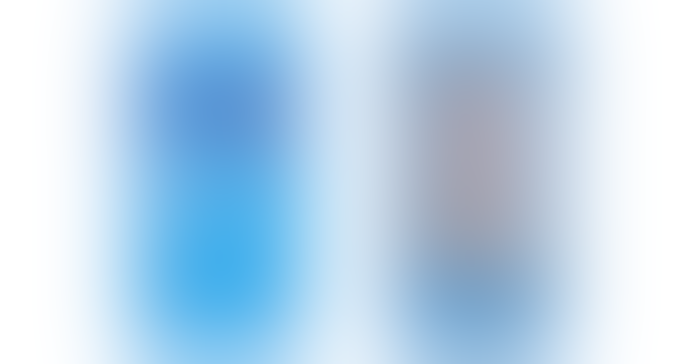 What can you tell us about the film?
Katz-Sampieri: Maruto Sangyo of Japan is the film supplier. The film is a 7-micron aluminum foil sandwiched between two layers of 12-micron polyester, with a 40-micron extrusion layer of low-density polyethylene material sealant.
Kozarsky: We have qualified three additional film suppliers, both overseas and domestically. The film must hold up to the product, open easily, and have excellent seal integrity. It also runs three to five times faster than traditional [options].
Describe the sachet's easy-open feature.
Kozarsky: Starter notches on both sides combine with easy-tear propagation to allow a clean, straight tear consistently. It "tears like butter" and does not leak in the laundry cycle — a specific requirement from our client.
To what extent was the product formulation tailored to the packaging?
Kozarsky: T.H.E.M. partnered with an expert in alcohol-based products to achieve a made-in-USA formulation that includes moisturizer. The product is registered with the FDA. Unique sealant technology holds the product and withstands extreme compressive force. The pouches don't leak.
How were you able to reduce film per sachet by 60% vs. similar sachets?
Kozarsky: Traditional packets made on intermittent-motion form-fill-seal fillers contain air that occupies space. The Sanko rotary, continuous-motion sealing system removes the air from inside the sachet.
How is the design of this new sachet different from that of a conventional sachet?
Kozarsky: The packet was designed to eliminate leaks, allow easy opening, and be as compact as possible due to zero head space.
Rasile: The design of the sachet is similar for both systems. That is, the vertical seals are formed, followed by the filling cycle, and then the horizontal seal is formed prior to the cutoff.
The development of the material for the Sanko rotary continuous-motion vertical form-fill-seal system was done to achieve a hermetic seal at high speed and low dwell time, while sealing through the product. The material was designed to maximize productivity and minimize defects.
How fast are the sachets made on the Sanko equipment?
Kozarsky: It operates at 1,600 packets per minute: 200 cycles per minute x 8 lanes, or roughly 1.5 million packets per day on a two-shift basis.
Where is the packaging location?
Kozarsky: T.H.E.M. built out the FDA-registered room at our Marlton, NJ, facility and is the contract packager through a related Universal Synergetics entity. [Note: Universal Synergetics is the parent company of T.H.E.M.]
How long did it take to develop this sachet?
Kozarsky: T.H.E.M. and our supply partners collaborated for three months to ensure the flammable product could be run safely on the machine, worked with our film partner, cooperated with township fire safety regulations, and made facility improvements that took a total of nine months.
What was the biggest challenge?
Kozarsky: Alcohol is very difficult to contain, so film design was critical to avoid leakers. The machine runs so fast we needed special ink for date coding that could dry during operating cycles. We needed to ensure the electrical design would be right for a flammable product.
Sign up for the PlasticsToday NewsFeed newsletter.
You May Also Like
---